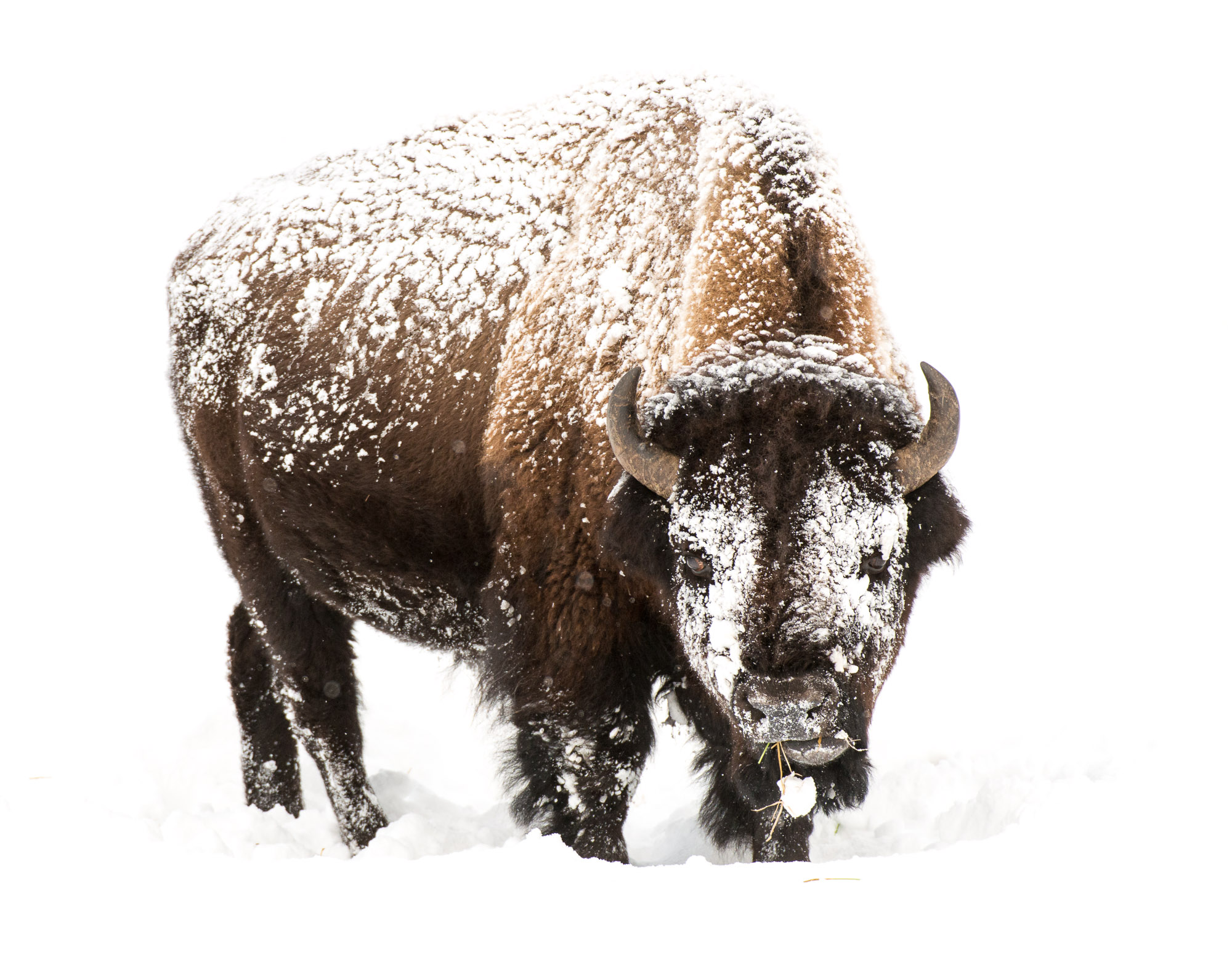 Caption
In the heart of winter, an American Bison (Bison bison) feeds on grass obtained by digging through deep snow with its face in the Swan Lake region of Wyoming's Yellowstone National Park. The bison is sometimes incorrectly referred to as a buffalo.
Photo Id
w5495-af82-9b866
Date and Time
January 30, 2014   4:38 PM
Location
Yellowstone National Park, Wyoming
latitude 44° 55' 33.7" N       longitude 110° 43' 57.3" W
Show photo location on a map.
Licensing
A rights-managed license to use this photo is available.
      View licensing information
      Send an e-mail requesting a quote
Model Release
No, but a release may not be required for this photo.
Keywords
bison, American Bison, buffalo, Yellowstone National Park, Swan Lake, Yellowstone, Wyoming, WY, eating, snow, winter, white, cold
Questions
Send an e-mail asking a question about this photo.