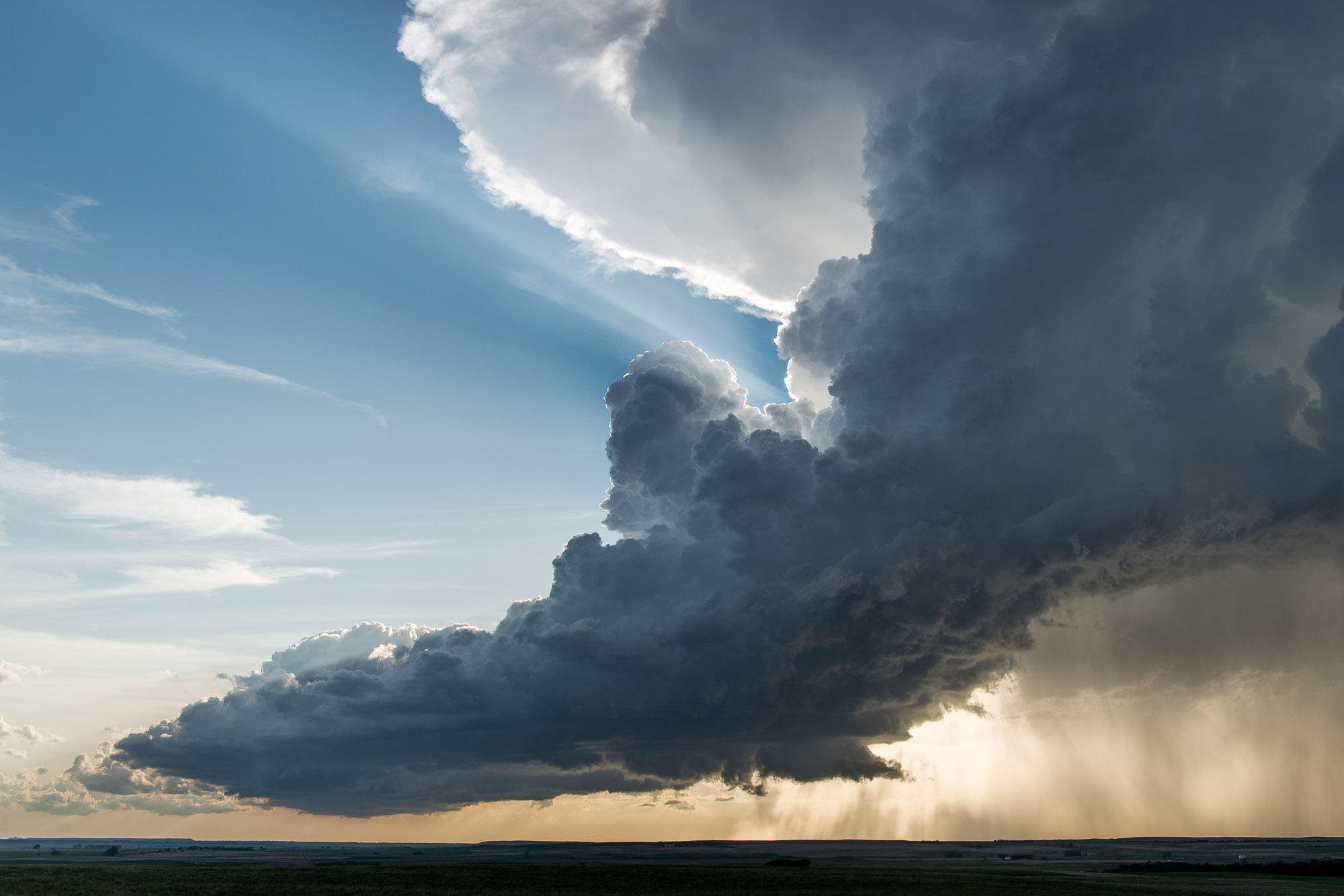 Caption
The tilted updraft of a dissipating supercell storm is seen near Strasburg, North Dakota, just before sunset on June 2, 2015. Crepuscular rays emanate from a hole in the storm clouds.
Photo Id
w5378-7c37-5dd8c
Date and Time
June 2, 2015   7:51 PM
Location
Strasburg, North Dakota
latitude 45° 59' 30.2" N       longitude 100° 4' 3.3" W
Show photo location on a map.
Licensing
A rights-managed license to use this photo is available.
      View licensing information
      Send an e-mail requesting a quote
Model Release
No, but a release may not be required for this photo.
Keywords
storm, thunderstorm, supercell, updraft, sun, sunlight, dying, weather, dissipating, Strasburg, Hague, Emmons County, North Dakota, ND, United States, golden, gold, sunset, crepuscular rays
Questions
Send an e-mail asking a question about this photo.