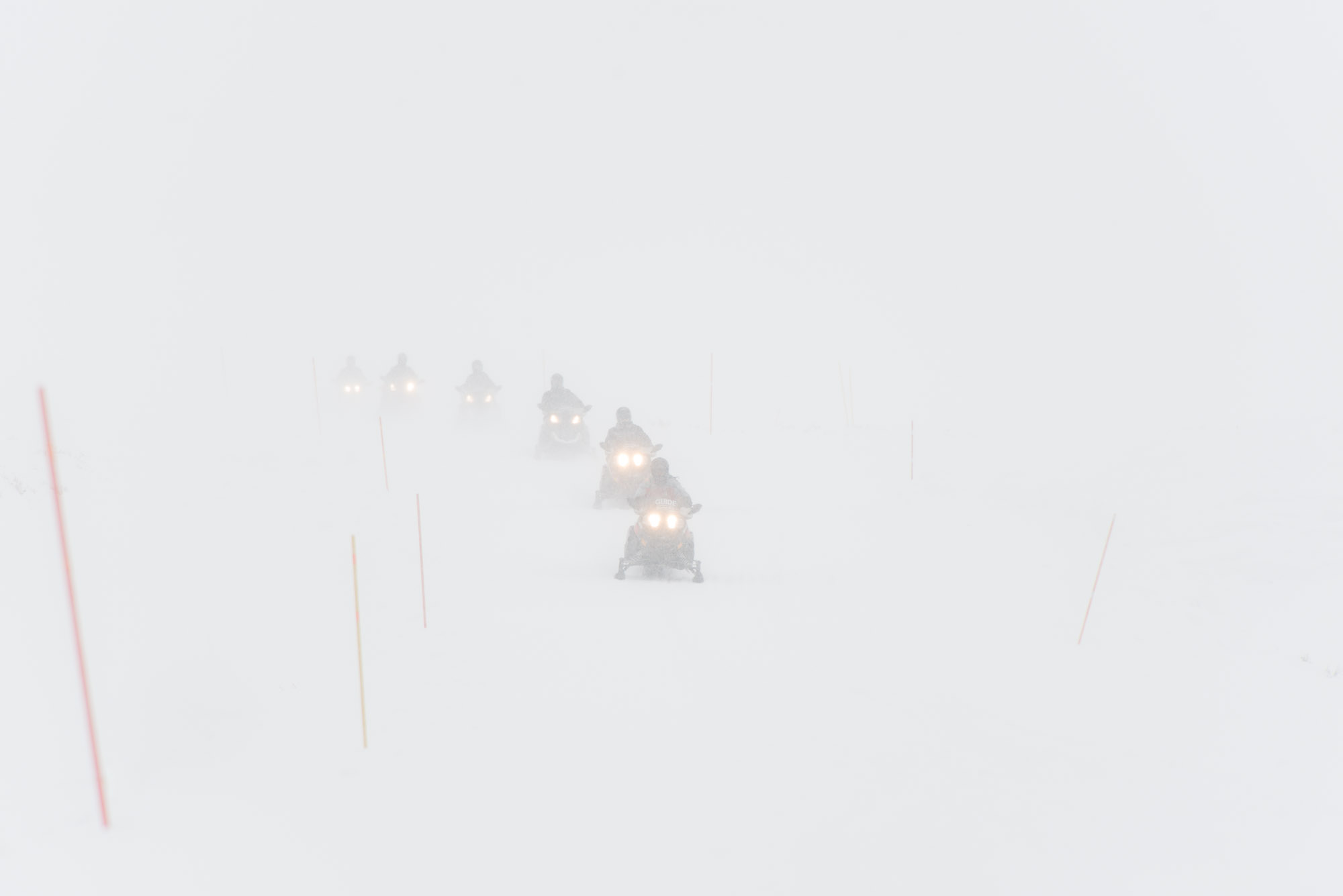 Caption
A group of snowmobiles emerges from a heavy snowstorm in Hayden Valley, south of Canyon Village in Wyoming's Yellowstone National Park. During the winter, most park roads are snow-covered and closed to automobiles. Public access is only possible as part of an organized tour using snowmobiles or snow coaches. The tall red stakes are used to locate the road when it is snow-covered.
Photo Id
w5363-1ce7-58d0a
Date and Time
January 29, 2014   11:41 AM
Location
Hayden Valley, Yellowstone National Park, Wyoming
latitude 44° 38' 53.3" N       longitude 110° 27' 36.8" W
Show photo location on a map.
Licensing
A rights-managed license to use this photo is available.
      View licensing information
      Send an e-mail requesting a quote
Model Release
No, but a release may not be required for this photo.
Keywords
snowmobile, snow, snowstorm, blizzard, whiteout, visibility, cold, frigid, Hayden Valley, Yellowstone, Yellowstone National Park, Wyoming, WY, United States, white
Questions
Send an e-mail asking a question about this photo.