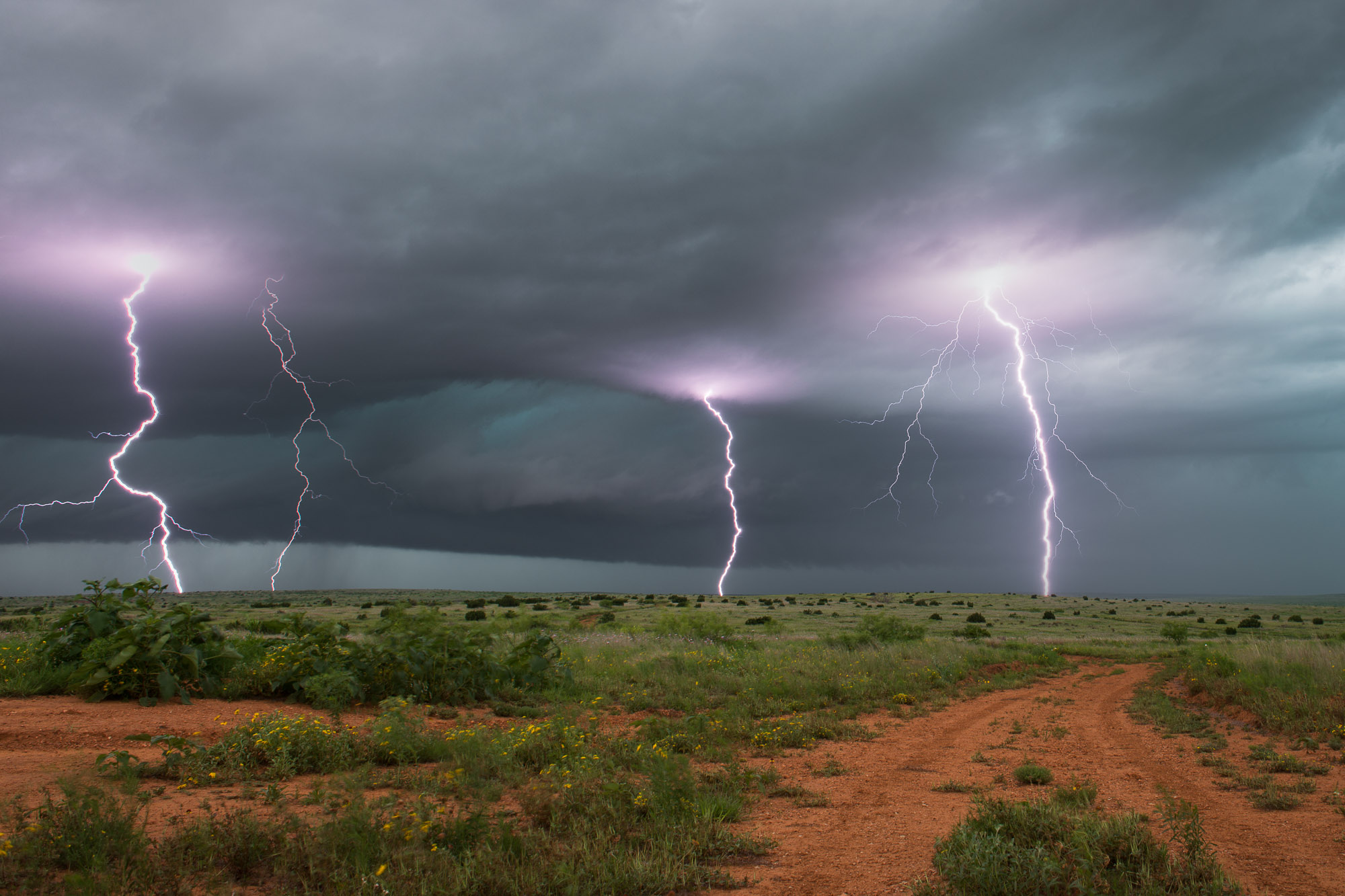 Caption
A barrage of cloud-to-ground lightning strikes a ranch near the town of Guthrie, Texas, on the afternoon of May 28, 2015. This photo was taken with a lightning detection device, which triggers a camera's shutter when a sudden increase in light level is seen.
Photo Id
w5198-32ae-8f8b6
Date and Time
May 28, 2015   2:47 PM
Location
Guthrie, Texas
latitude 33° 41' 38.6" N       longitude 100° 20' 46.9" W
Show photo location on a map.
Licensing
A rights-managed license to use this photo is available.
      View licensing information
      Send an e-mail requesting a quote
Model Release
No, but a release may not be required for this photo.
Keywords
lightning, barrage, bolt, stroke, strike, CG, flash, storm, thunderstorm, weather, field, farm, ranch, Guthrie, Dickens, Matador, Paducah, King County, Texas, TX, United States, dramatic, danger, dangerous, ominous, menacing, threatening, frightening, risk, peril, hazard, day, daytime
Questions
Send an e-mail asking a question about this photo.