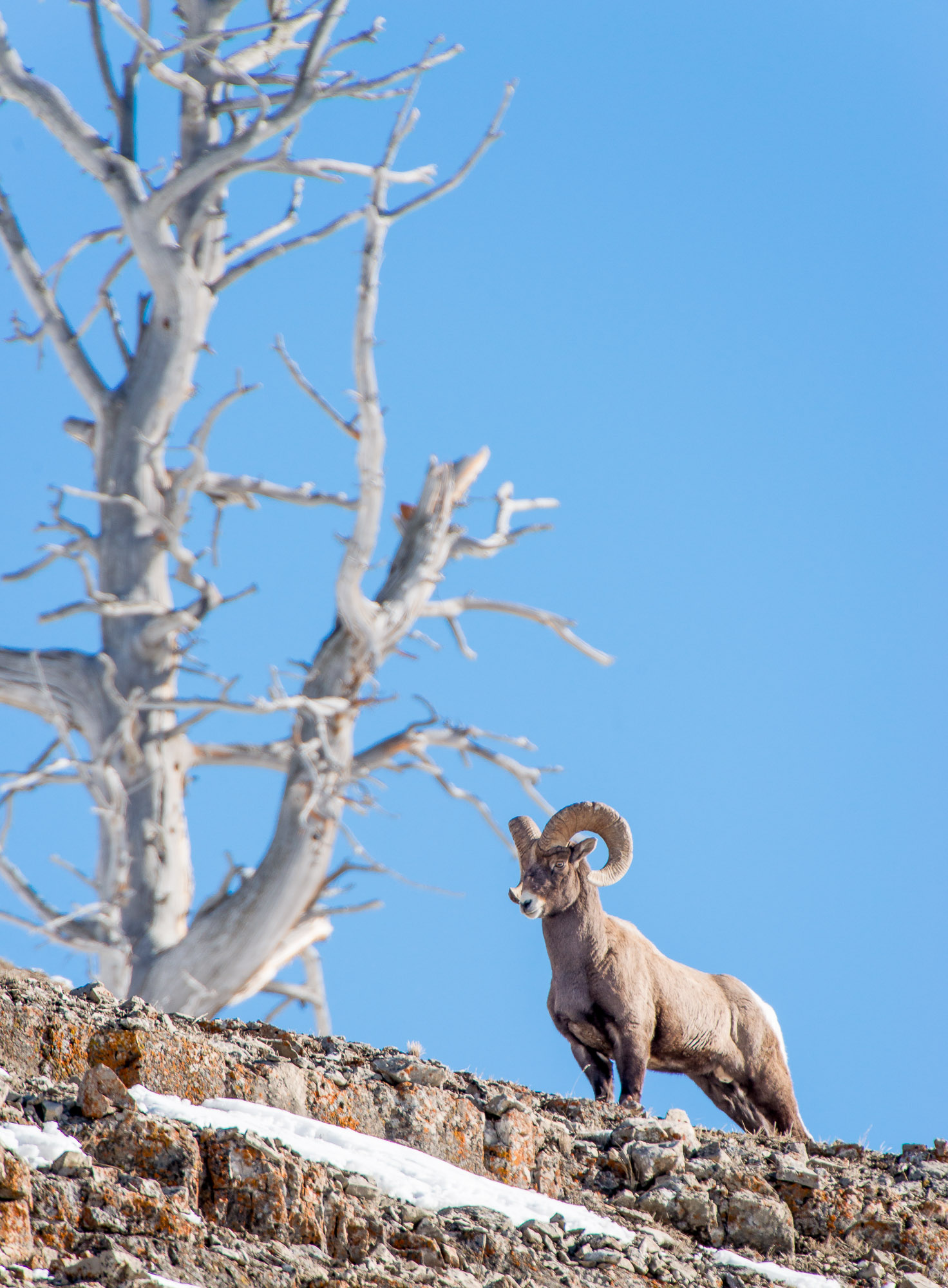 Caption
A male Bighorn Sheep (Ovis canadensis) strikes a heroic pose as it stands on a cliff overlooking the Lamar Valley in Yellowstone National Park, Wyoming. The large, curving horns after which the species is named are apparent. In the background is a dead tree.
Photo Id
w5024-f582-ed17b
Date and Time
January 27, 2014   11:14 AM
Location
Yellowstone National Park, Wyoming
latitude 44° 52' 10.8" N       longitude 110° 10' 37.6" W
Show photo location on a map.
Licensing
A rights-managed license to use this photo is available.
      View licensing information
      Send an e-mail requesting a quote
Model Release
No, but a release may not be required for this photo.
Keywords
bighorn sheep, Ovis canadensis, sheep, mammal, animal, wildlife, male, horns, tree, sky, rock, snow, cliff, ridgeline Yellowstone, Yellowstone National Park, Wyoming, WY, United States, rugged, strong, majestic, proud, imposing
Questions
Send an e-mail asking a question about this photo.