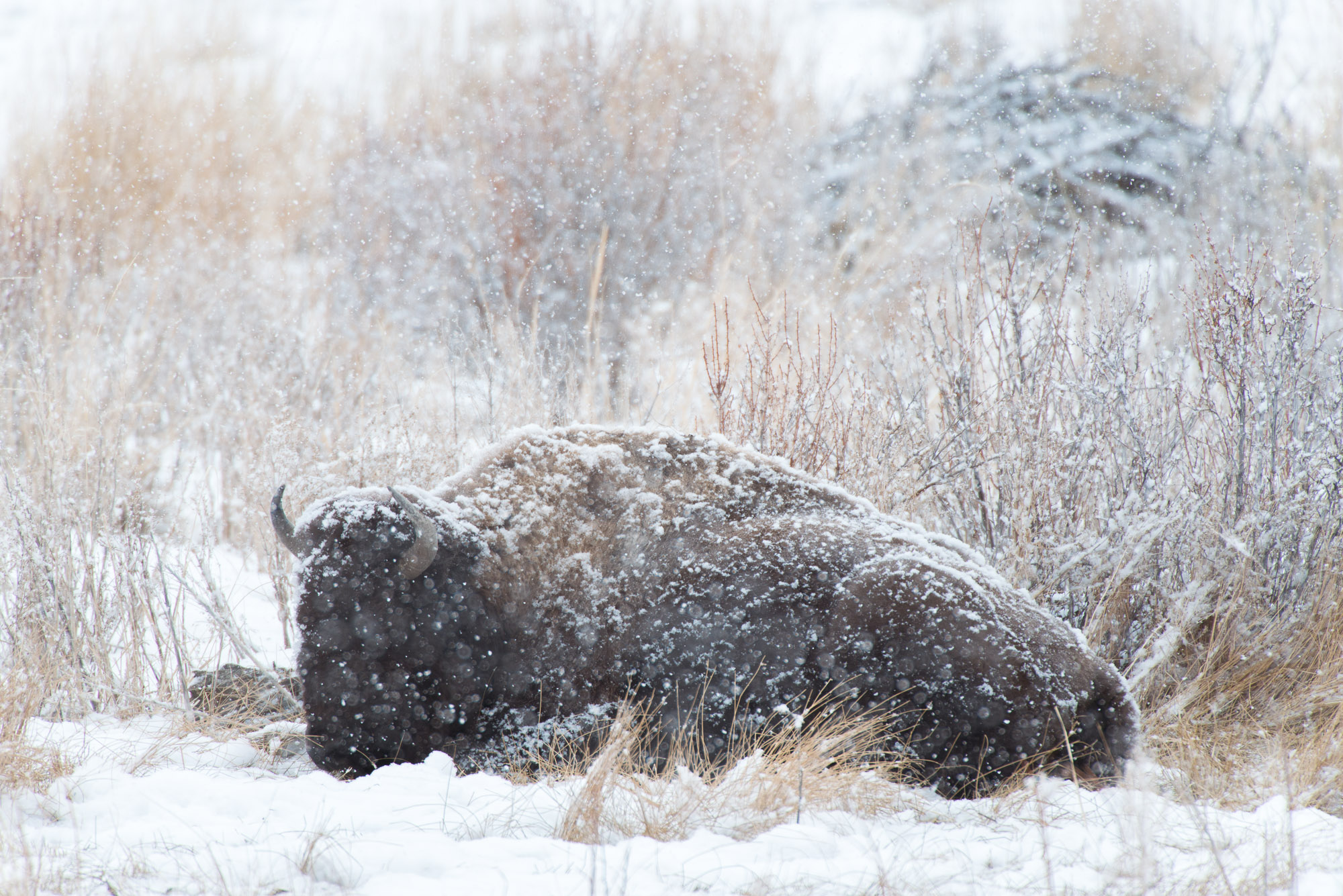 Caption
In this picturesque winter scene, an American Bison (Bison bison) lies in a meadow during a heavy snowstorm in Wyoming's Yellowstone National Park. Snow sticks to the bison and surrounding plants. The bison is sometimes incorrectly referred to as a buffalo.
Photo Id
w4912-7895-52626
Date and Time
January 26, 2014   11:42 AM
Location
Yellowstone National Park, Wyoming
latitude 44° 59' 52.8" N       longitude 110° 41' 35.7" W
Show photo location on a map.
Fine Art Print
Purchase a fine art print of this photograph.
Licensing
A rights-managed license to use this photo is available.
      View licensing information
      Send an e-mail requesting a quote
Model Release
No, but a release may not be required for this photo.
Keywords
bison, American Bison, buffalo, mammal, animal, wildlife, Yellowstone National Park, Yellowstone, Wyoming, meadow, grass, snow, snowstorm, winter, white, cold, quiet, serene, peaceful, tranquil, high key
Questions
Send an e-mail asking a question about this photo.