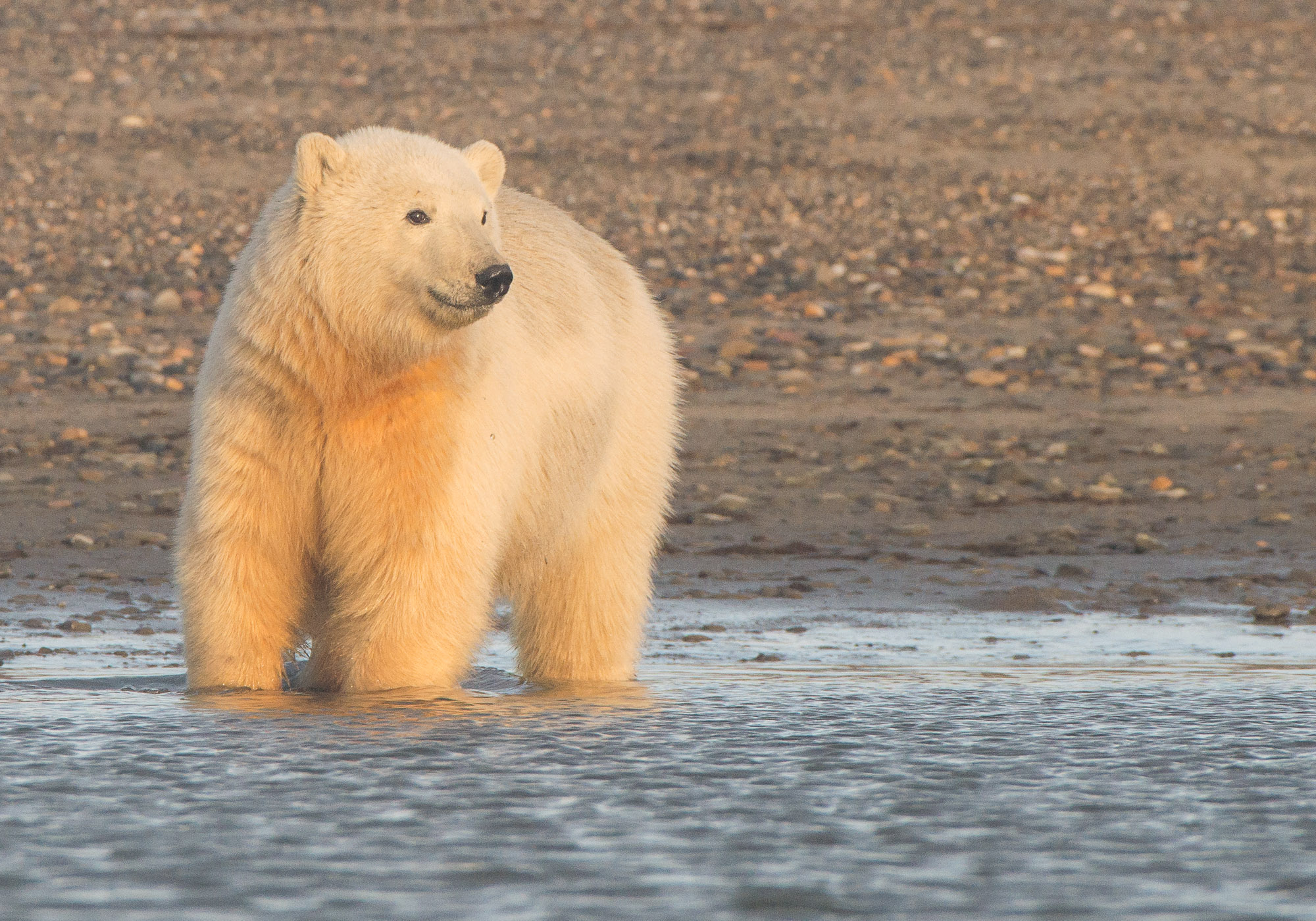 Caption
Bathed in warm sunset light, a polar bear cub (Ursus maritimus) looks out to sea from an island in Alaska's Arctic National Wildlife Refuge on the afternoon of October 4, 2017.
Photo Id
w4865-2779-462c1
Date and Time
October 4, 2017   4:49 PM
Location
Arctic National Wildlife Refuge, Alaska
latitude 70° 7' 43.6" N       longitude 143° 37' 7.3" W
Show photo location on a map.
Licensing
A rights-managed license to use this photo is available.
      View licensing information
      Send an e-mail requesting a quote
Model Release
No, but a release may not be required for this photo.
Keywords
Polar Bear, Ursus maritimus, cub, bear, mammal, animal, wildlife, sunset, Arctic National Wildlife Refuge, ANWR, Barter Island, Beaufort Sea, Arctic Ocean, Kaktovik, North Slope, Alaska, AK, United States, cute, orange, white
Questions
Send an e-mail asking a question about this photo.