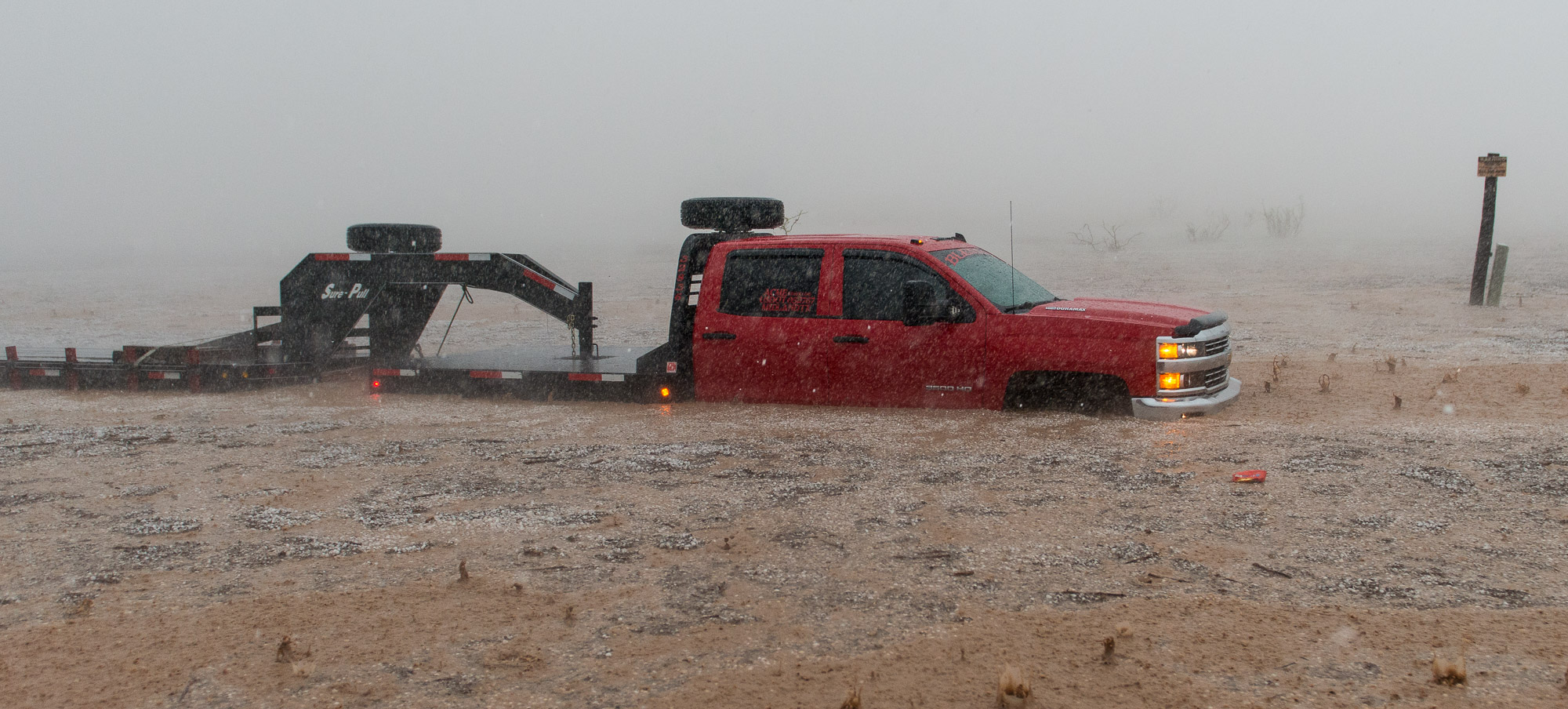 Caption
A truck is surrounded by the deep water of a flash flood during a severe thunderstorm near Coyanosa, Texas, on the afternoon of May 18, 2015. The water is covered by floating hail and debris. Hail fog obscures the horizon.
Photo Id
w4730-fcf0-7e8bb
Date and Time
May 18, 2015   7:52 PM
Location
Coyanosa, Texas
latitude 31° 9' 53.7" N       longitude 102° 53' 30.4" W
Show photo location on a map.
Licensing
A rights-managed license to use this photo is available.
      View licensing information
      Send an e-mail requesting a quote
Model Release
No, but a release may not be required for this photo.
Keywords
flood, flash flood, water, rain, deep, hail, hail storm, storm, thunderstorm, severe, weather, truck, Coyanosa, Pecos, Fort Stockton, Thorntonville, Monahans, Pecos County, Texas, TX, United States, Highway 1776, damage, risk, peril, hazard, damage, destruction
Questions
Send an e-mail asking a question about this photo.