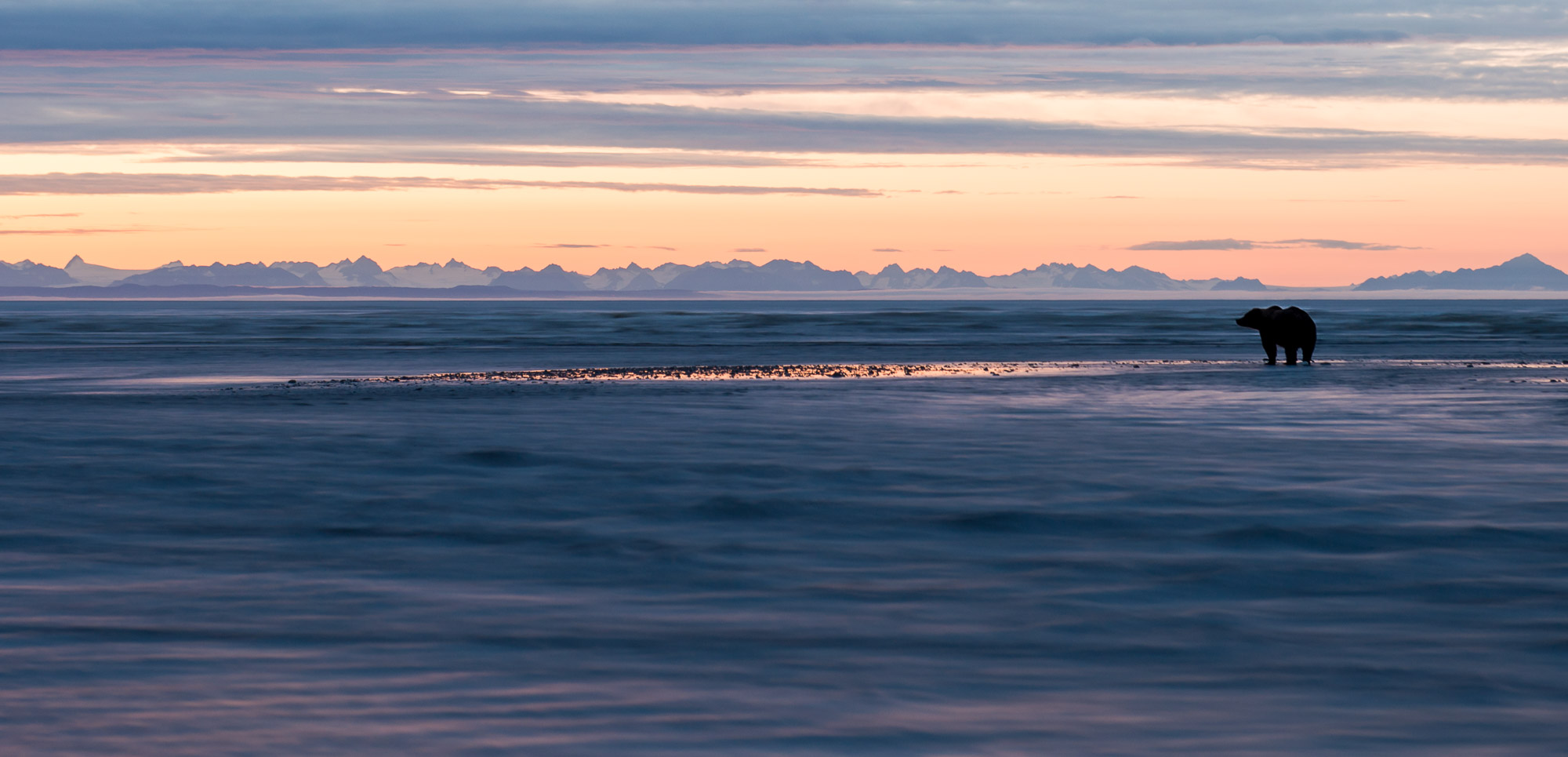 Caption
A Coastal Brown Bear (Ursus arctos) appears silhouetted against soft pastel purples and pinks at dawn in Lake Clark National Park, Alaska. The water of Cook Inlet surrounds the bear, which it scans, looking for signs of fish heading into the shallows of a nearby river mouth. In the distance, the mountains lining the opposite shore of the inlet are visible.
Photo Id
w4715-92f4-6cb1b
Date and Time
August 30, 2013   6:33 AM
Location
Cook Inlet, Lake Clark National Park, Alaska
latitude 59° 59' 8.7" N       longitude 152° 39' 0.7" W
Show photo location on a map.
Licensing
A rights-managed license to use this photo is available.
      View licensing information
      Send an e-mail requesting a quote
Model Release
No, but a release may not be required for this photo.
Keywords
coastal brown bear, bear, Ursus arctos, grizzly, mammal, animal, wildlife, Cook Inlet, Lake Clark National Park, Alaska, AK, United States, silhouette, orange, blue, pink, sea, ocean, bay, water, mountains, peaks
Questions
Send an e-mail asking a question about this photo.