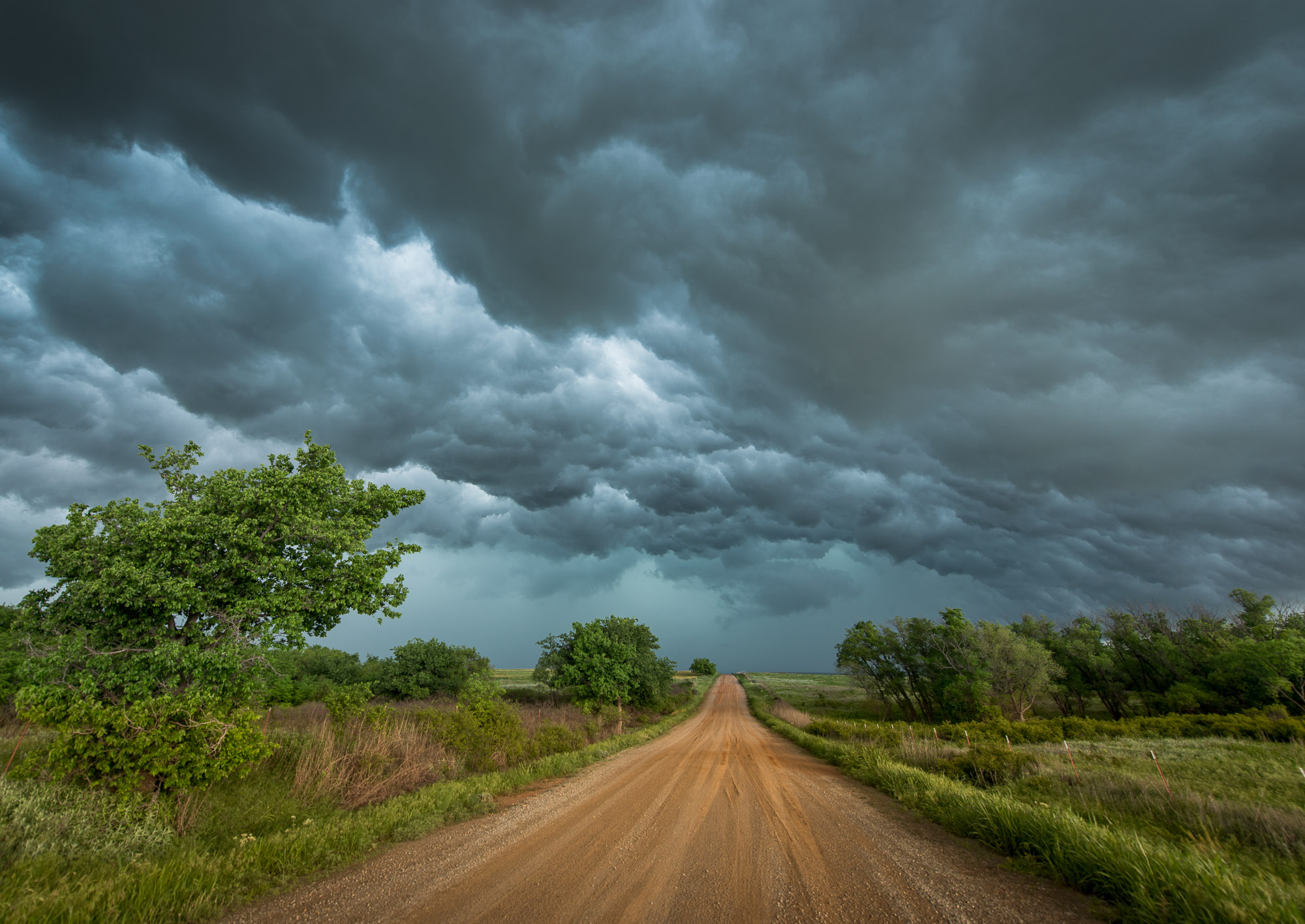 Caption
A well-developed whale's mouth cloud associated with a rapidly advancing squall line is seen above a gravel road near Leedey, Oklahoma, on the afternoon of May 16, 2015. Whale's mouth clouds form when cold air from a thunderstorm flows underneath and lifts warm, moist air surrounding the storm. The boundary between the warm and cold air is very turbulent, which gives the cloud its gnarled appearance.
Photo Id
w4683-99a7-78337
Date and Time
May 16, 2015   4:59 PM
Location
Leedey, Oklahoma
latitude 35° 50' 26.3" N       longitude 99° 28' 47.4" W
Show photo location on a map.
Licensing
A rights-managed license to use this photo is available.
      View licensing information
      Send an e-mail requesting a quote
Model Release
No, but a release may not be required for this photo.
Keywords
whales mouth, whales mouth cloud, squall line, storm, thunderstorm, clouds, weather, Leedey, Roll, Camargo, Hammon, Oklahoma, OK, Roger Mills County, rural, farm, road, blue, gray, dramatic, danger, dangerous, ominous, menacing, threatening, frightening, risk, peril, hazard
Questions
Send an e-mail asking a question about this photo.