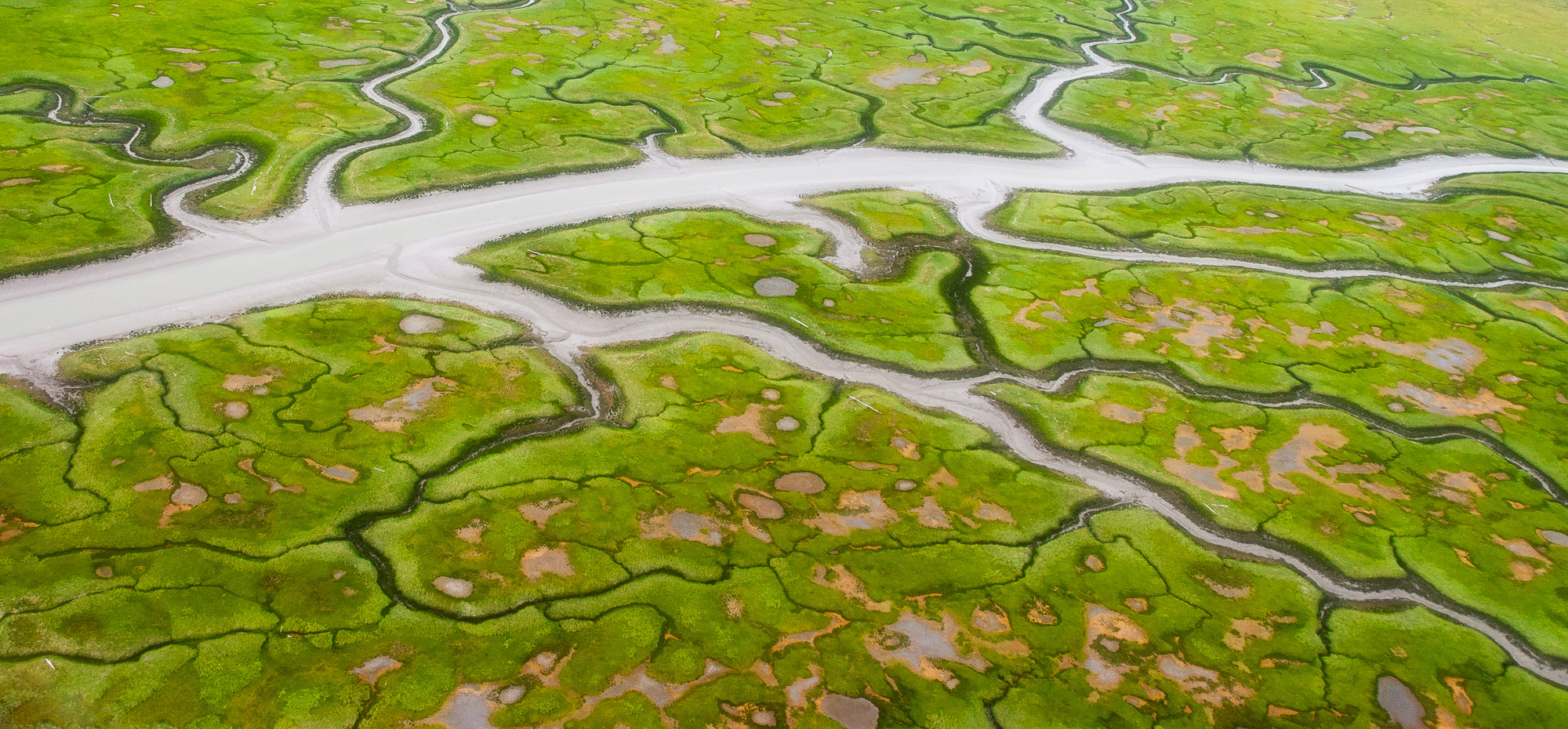 Caption
A branching network of drainage channels can be seen in this aerial photograph of a tidal plain along Cook Inlet, Alaska. Cook Inlet has some of the highest tides in the world. Twice a day, this fractal network of channels floods and then drains this lush plain.
Photo Id
w4516-4025-8f5c3
Date and Time
July 4, 2015   9:43 AM
Location
Cook Inlet, Alaska
latitude 60° 23' 46.4" N       longitude 152° 18' 32.3" W
Show photo location on a map.
Licensing
A rights-managed license to use this photo is available.
      View licensing information
      Send an e-mail requesting a quote
Model Release
No, but a release may not be required for this photo.
Keywords
tidal, tides, plain, floodplain, drainage, channel, stream, network, fractal, Cook Inlet, Alaska, AK, United States, aerial
Questions
Send an e-mail asking a question about this photo.