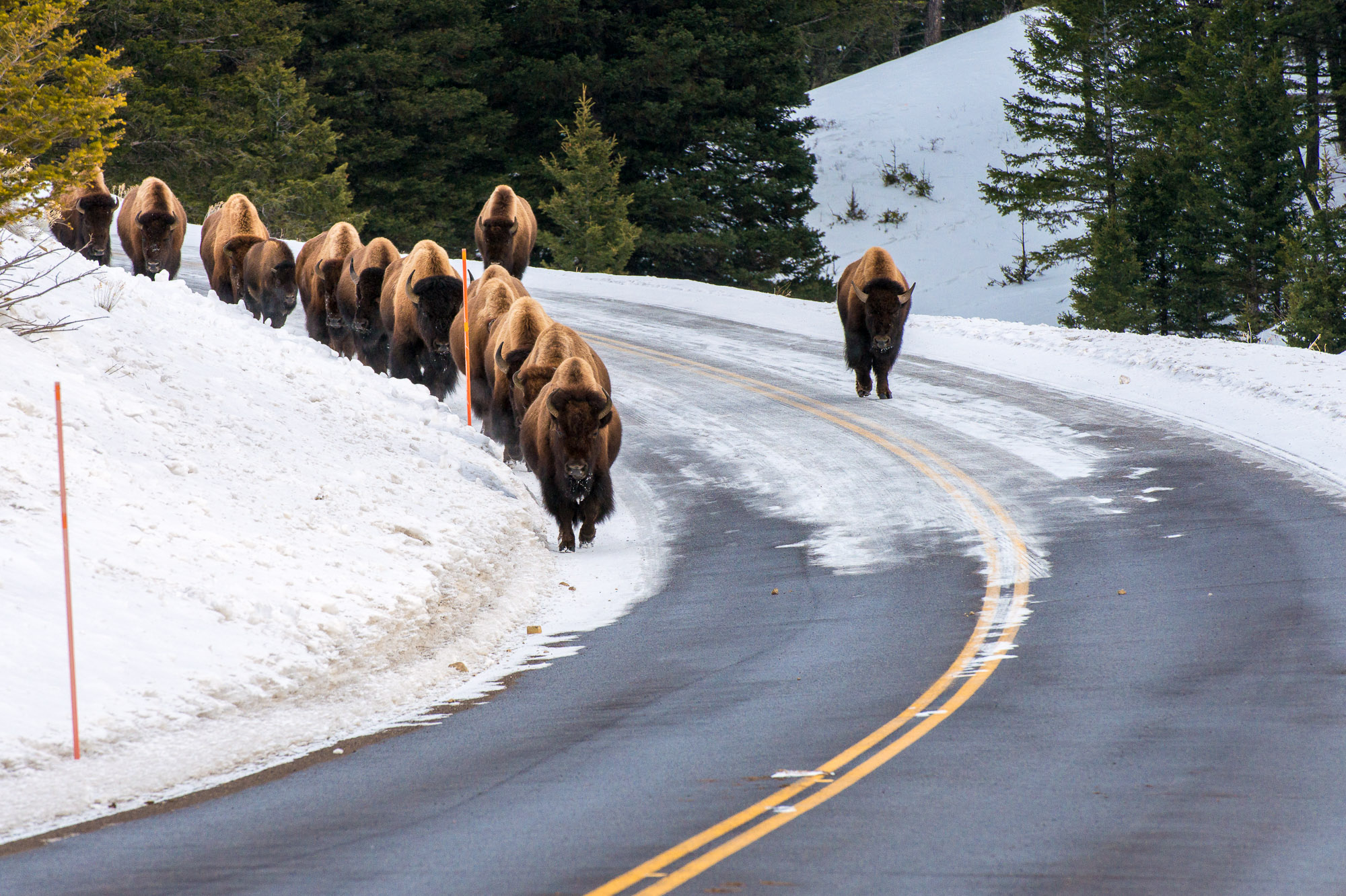 Caption
A herd of American Bison (Bison bison) come around a bend in the road near Phantom Lake in Yellowstone National Park, Wyoming. Bison often use the park's road network to travel, especially in winter, when deep snow makes walking difficult. The bison is sometimes incorrectly referred to as a buffalo.
Photo Id
w4407-517a-8c11d
Date and Time
January 22, 2014   3:46 PM
Location
Yellowstone National Park, Wyoming
latitude 44° 57' 20.3" N       longitude 110° 31' 43.6" W
Show photo location on a map.
Licensing
A rights-managed license to use this photo is available.
      View licensing information
      Send an e-mail requesting a quote
Model Release
No, but a release may not be required for this photo.
Keywords
bison, American Bison, buffalo, herd, road, highway, Yellowstone National Park, Phantom Lake, Yellowstone, Wyoming, WY, snow, winter, white, cold
Questions
Send an e-mail asking a question about this photo.