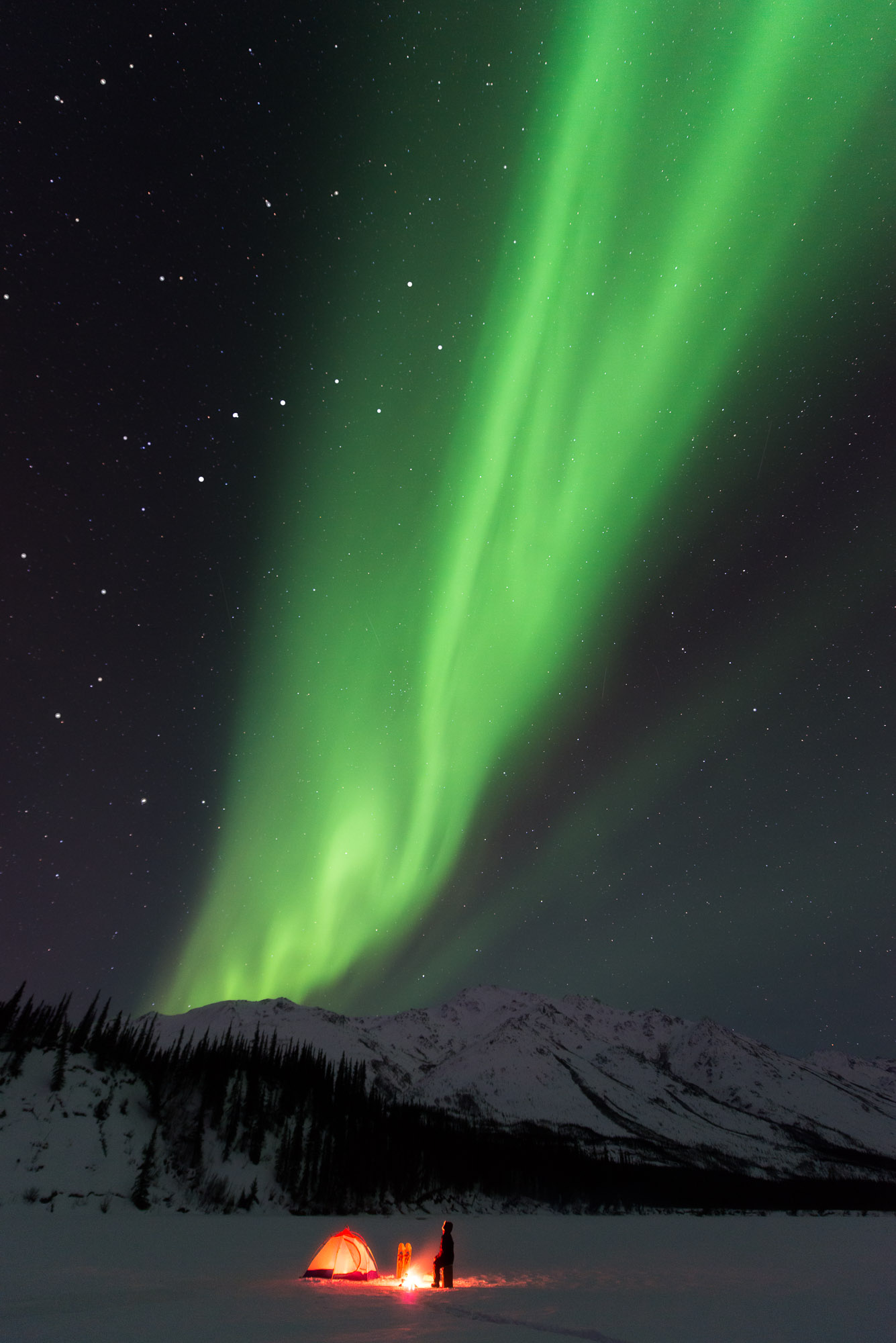 Caption
A brilliant aurora dwarfs a camp in the Brooks Range of northern Alaska on the evening of March 22, 2015. A person sitting next to a campfire gazes up at the aurora. The stars of the constellation Ursa Major (The Big Dipper) have been digitally enhanced in this image to make them brighter.
Photo Id
w4301-accc-2ec49
Date and Time
March 22, 2015   11:49 PM
Location
Brooks Range, Alaska
latitude 67° 24' 41.5" N       longitude 150° 6' 18.6" W
Show photo location on a map.
Fine Art Print
Purchase a fine art print of this photograph.
Licensing
A rights-managed license to use this photo is available.
      View licensing information
      Send an e-mail requesting a quote
Model Release
Yes, a model release is available for this photo.
Keywords
aurora, northern lights, aurora borealis, mountains, hills, stars, Ursa Major, The Big Dipper, camp, camping, campfire, fire, tent, person, winter, snow, cold, frigid, frozen, arctic, Brooks Range, Alaska, AK, United States, brilliant, bright, beautiful, magical, spectacular, vivid, glowing, radiant, quiet, serene, peaceful, tranquil, green, low key, landscape, works of man
Questions
Send an e-mail asking a question about this photo.