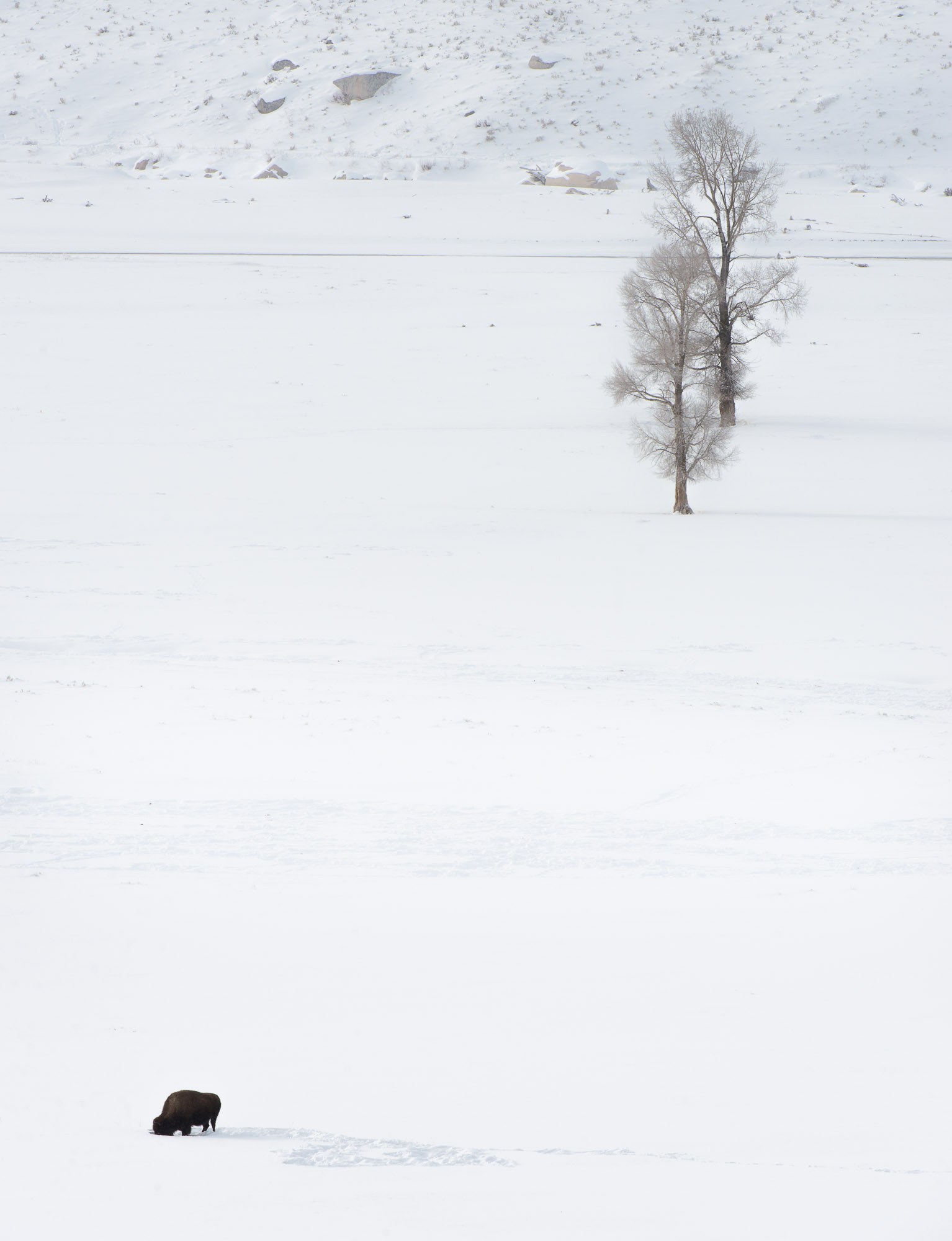 Caption
In this peaceful winter photo, a lone male American Bison (Bison bison) feeds in the snow-covered Lamar Valley of Yellowstone National Park, Wyoming. Two bare, frost-covered trees stand in the background. During the winter, bison must often dig through deep snow with their heads to read the grass underneath. The bison is sometimes incorrectly referred to as a buffalo.
Photo Id
w4300-9ced-9ad04
Date and Time
January 22, 2014   10:55 AM
Location
Yellowstone National Park, Wyoming
latitude 44° 53' 49.1" N       longitude 110° 15' 3.2" W
Show photo location on a map.
Licensing
A rights-managed license to use this photo is available.
      View licensing information
      Send an e-mail requesting a quote
Model Release
No, but a release may not be required for this photo.
Keywords
bison, American Bison, buffalo, trees, Yellowstone National Park, Lamar Valley, Yellowstone, Wyoming, WY, snow, winter, white, cold
Questions
Send an e-mail asking a question about this photo.