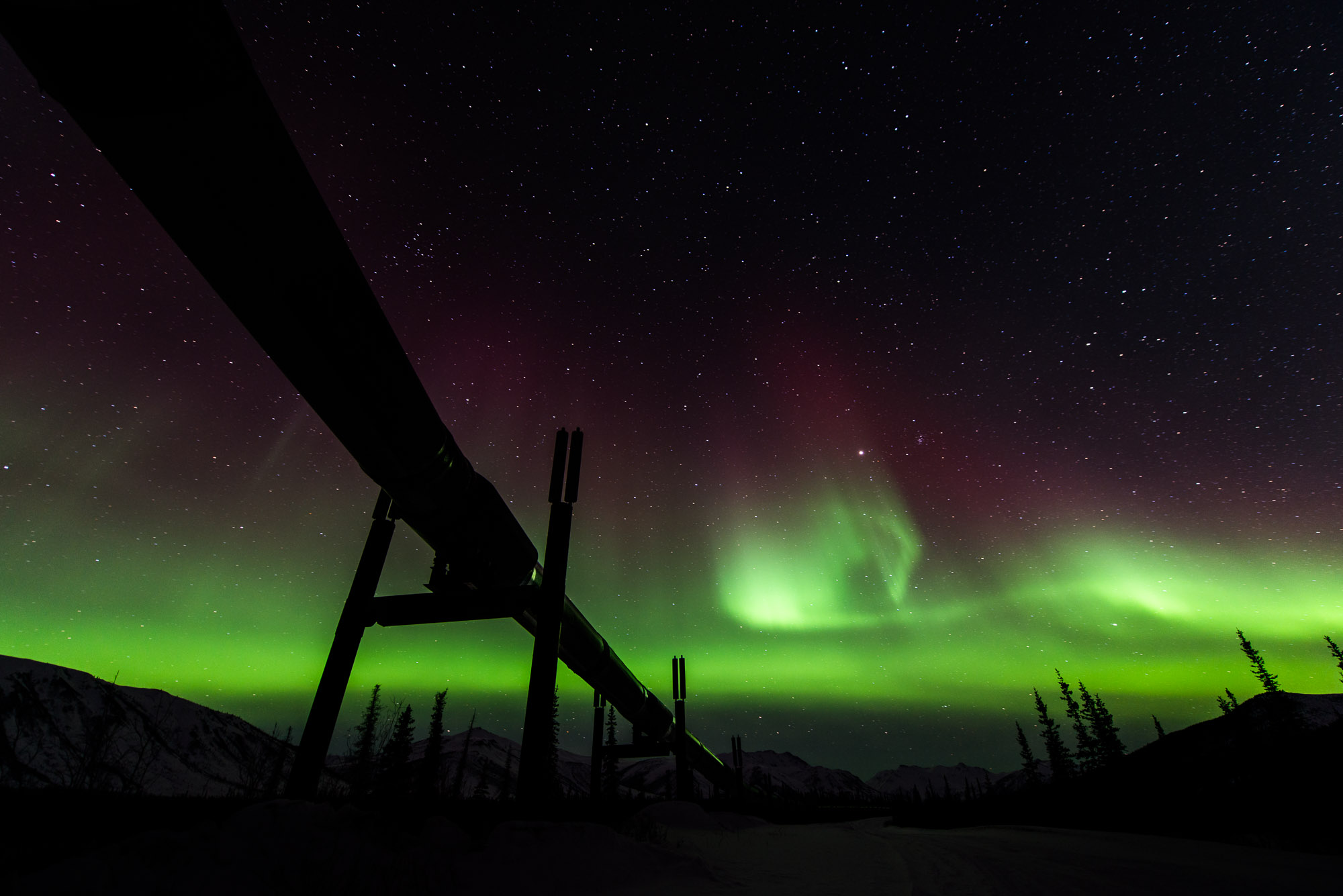 Caption
A bright aurora appears over the Alaskan Pipeline in the Brooks Range of northern Alaska on the morning of March 22, 2015. The dual-prong silhouettes rising above the pipeline are radiators for the passive cooling system that prevents the permafrost around the support piles from thawing.
Photo Id
w4264-f8a8-7fa41
Date and Time
March 22, 2015   2:26 AM
Location
Brooks Range, Alaska
latitude 67° 24' 41.5" N       longitude 150° 6' 18.6" W
Show photo location on a map.
Licensing
A rights-managed license to use this photo is available.
      View licensing information
      Send an e-mail requesting a quote
Model Release
No, but a release may not be required for this photo.
Keywords
aurora, northern lights, aurora borealis, Alaska Pipeline, Alyeska pipeline, pipeline, Trans Alaska Pipeline System, TAPS, arctic, Brooks Range, Alaska, AK, United States, green, purple, violet
Questions
Send an e-mail asking a question about this photo.