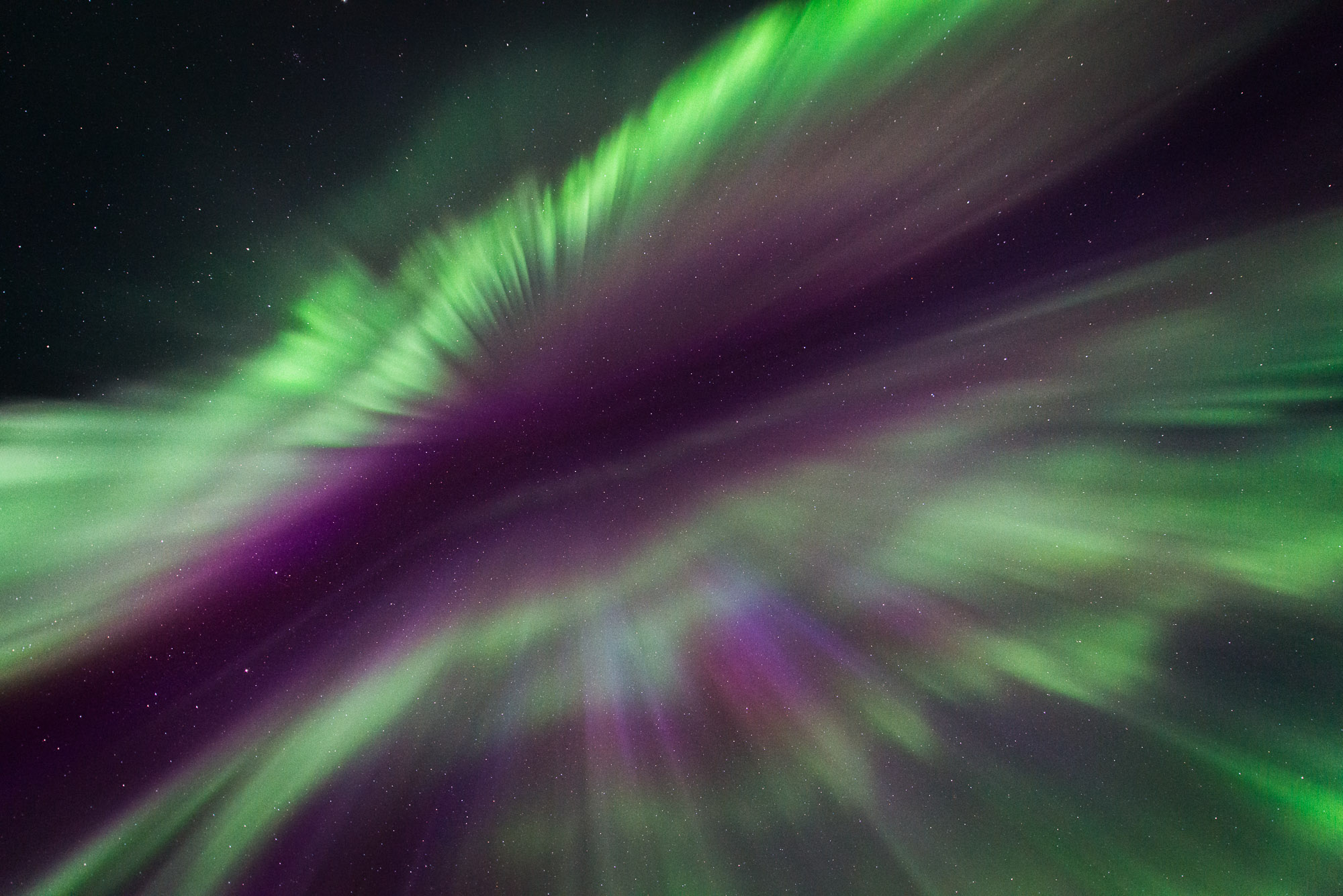 Caption
A brilliant aurora corona appears above the Brooks Range in northern Alaska on the evening of March 21, 2015. When aurora are seen directly overhead, they can assume a coronal form where the vertical auroral rays appear to come from a single point. This is an optical illusion, as the rays are actually parallel.
Photo Id
w4228-5c2c-4b8c3
Date and Time
March 21, 2015   11:06 PM
Location
Brooks Range, Alaska
latitude 68° 8' 13.0" N       longitude 149° 26' 38.8" W
Show photo location on a map.
Licensing
A rights-managed license to use this photo is available.
      View licensing information
      Send an e-mail requesting a quote
Model Release
No, but a release may not be required for this photo.
Keywords
aurora, northern lights, aurora borealis, corona, stars, Brooks Range, Alaska, AK, United States, green, purple, magenta, violet
Questions
Send an e-mail asking a question about this photo.