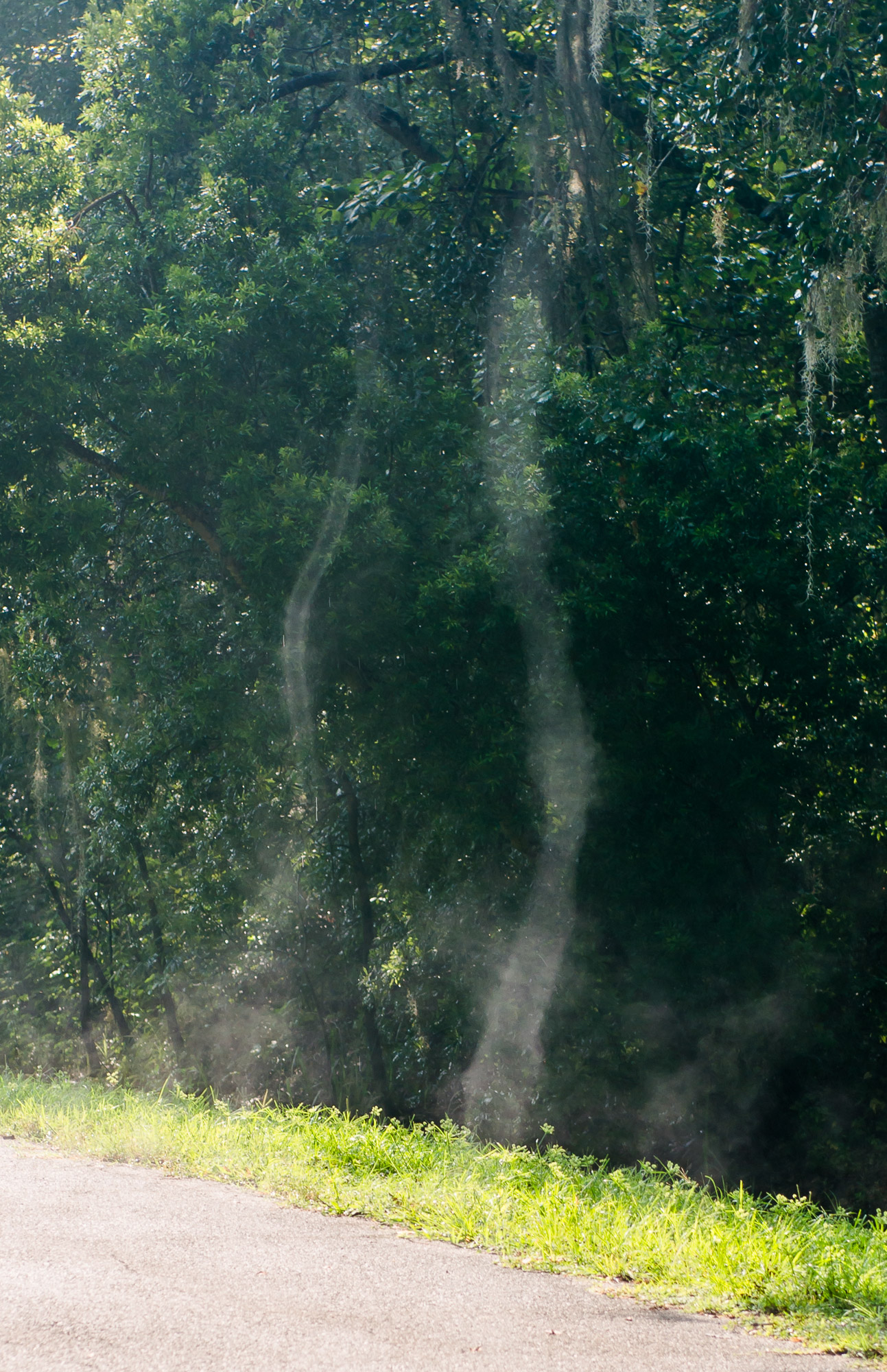 Caption
Steams devils appear above a wet road near Gainesville, Florida. These small rapidly-rotating vortexes, which are similar to dust devils, formed when the sun heated the wet asphalt following a summer rain shower. Note the transparent core of the left-most vortex.
Photo Id
w4161-d82a-95e4d
Date and Time
August 5, 2013   5:28 PM
Location
Gainesville, Florida
latitude 29° 33' 53.1" N       longitude 82° 23' 24.7" W
Show photo location on a map.
Licensing
A rights-managed license to use this photo is available.
      View licensing information
      Send an e-mail requesting a quote
Model Release
No, but a release may not be required for this photo.
Keywords
steam devil, steam whirl, steam funnel, vortex, weather, road, pavement, wet, rotation, rotating, water vapor, condensation, Gainesville, Florida, FL, United States
Questions
Send an e-mail asking a question about this photo.