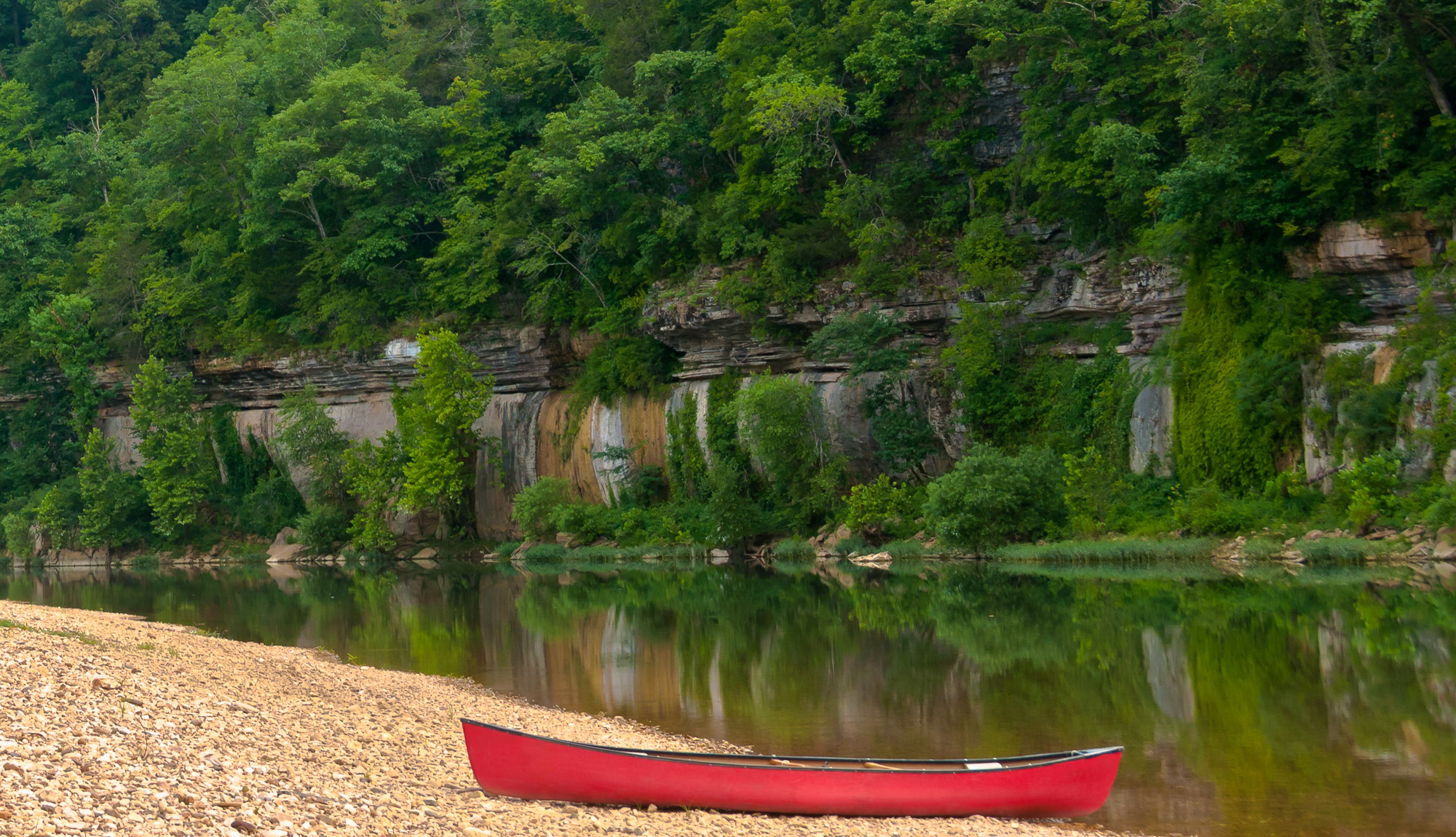 Caption
The Wilson Point cliffs along Arkansas' Buffalo River are lined with fern falls. These occur when water runs down a rock face, creating a microhabitat for moisture-loving plants. At Wilson Point, numerous seeping springs drip upon the sheer St. Clair Limestone cliffs, creating lush hanging gardens of Venus Maidenhair ferns (Adiantum capillus-veneris). The Buffalo National River was the first to be designated a national wild and scenic river by the United States.
Photo Id
w4034-cbf5-00dd1
Date and Time
July 4, 2010   2:04 PM
Location
Buffalo River, Arkansas
latitude 36° 1' 30.7" N       longitude 92° 40' 31.8" W
Show photo location on a map.
Licensing
A rights-managed license to use this photo is available.
      View licensing information
      Send an e-mail requesting a quote
Model Release
No, but a release may not be required for this photo.
Questions
Send an e-mail asking a question about this photo.