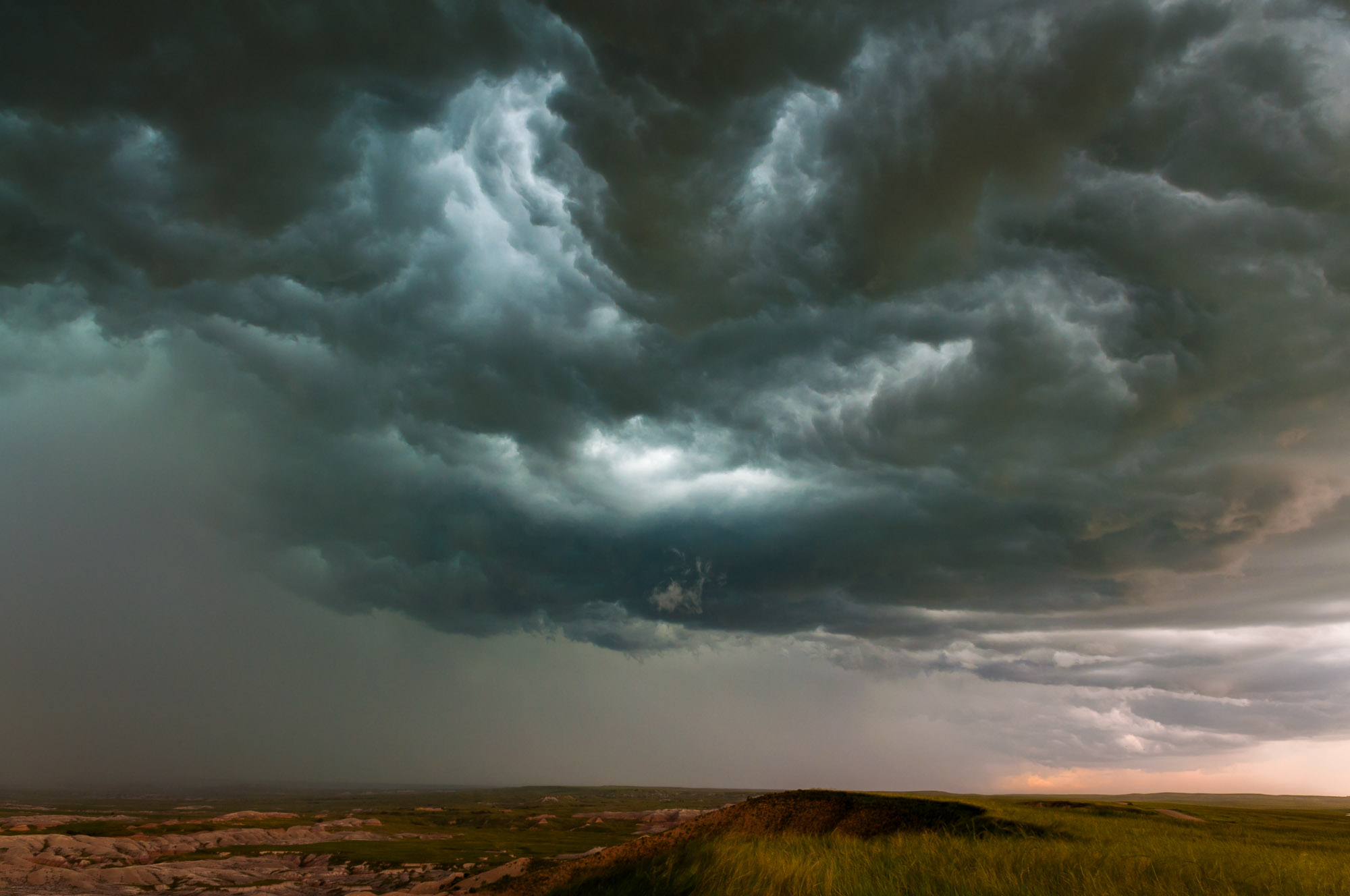 Caption
An ominous squall line approaches Badlands National Park, South Dakota. The clouds have assumed a dramatic form known as a whale's mouth, which marks the leading edge of cold air flowing out from the severe storm into the surrounding warm air. The boundary between the warm and cold air is very turbulent, which gives the cloud its gnarled appearance.
Photo Id
w3785-cac3-7611e
Date and Time
June 12, 2011   5:36 PM
Location
Badlands National Park, South Dakota
latitude 43° 52' 54.2" N       longitude 102° 15' 51.9" W
Show photo location on a map.
Fine Art Print
Purchase a fine art print of this photograph.
Licensing
A rights-managed license to use this photo is available.
      View licensing information
      Send an e-mail requesting a quote
Model Release
No, but a release may not be required for this photo.
Keywords
whales mouth, cloud, storm, thunderstorm, severe, squall, squall line, gust front, outflow, outflow boundary, downdraft, weather, badlands, Badlands National Park, Wall, Rapid City, Pennington County, South Dakota, SD, United States, dramatic, danger, dangerous, ominous, menacing, threatening, frightening, risk, peril, hazard, grasslands, grass, prairie, gray, low key, landscape
Questions
Send an e-mail asking a question about this photo.