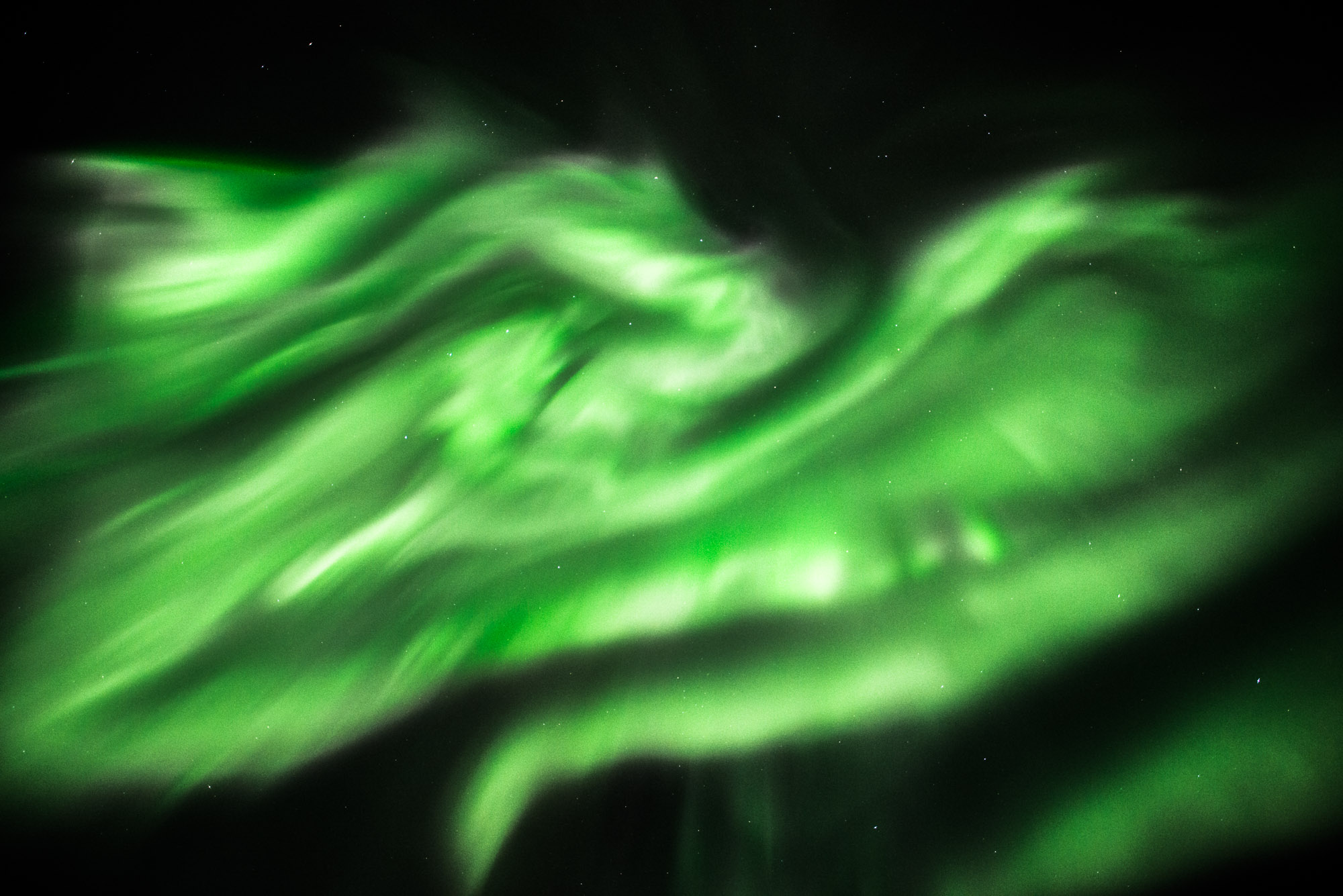 Caption
A green aurora appears in the night sky of northern Alaska on the morning of March 19, 2015. Aurora occur when fast-moving charged particles from the sun are directed by the Earth's magnetic field to the polar regions, where they strike molecules in the atmosphere and cause them to emit light.
Photo Id
w3761-078c-b7579
Date and Time
March 19, 2015   1:13 AM
Location
Brooks Range, Alaska
latitude 67° 24' 41.5" N       longitude 150° 6' 18.6" W
Show photo location on a map.
Licensing
A rights-managed license to use this photo is available.
      View licensing information
      Send an e-mail requesting a quote
Model Release
No, but a release may not be required for this photo.
Keywords
aurora, northern lights, aurora borealis, stars, Brooks Range, Alaska, AK, United States, green
Questions
Send an e-mail asking a question about this photo.