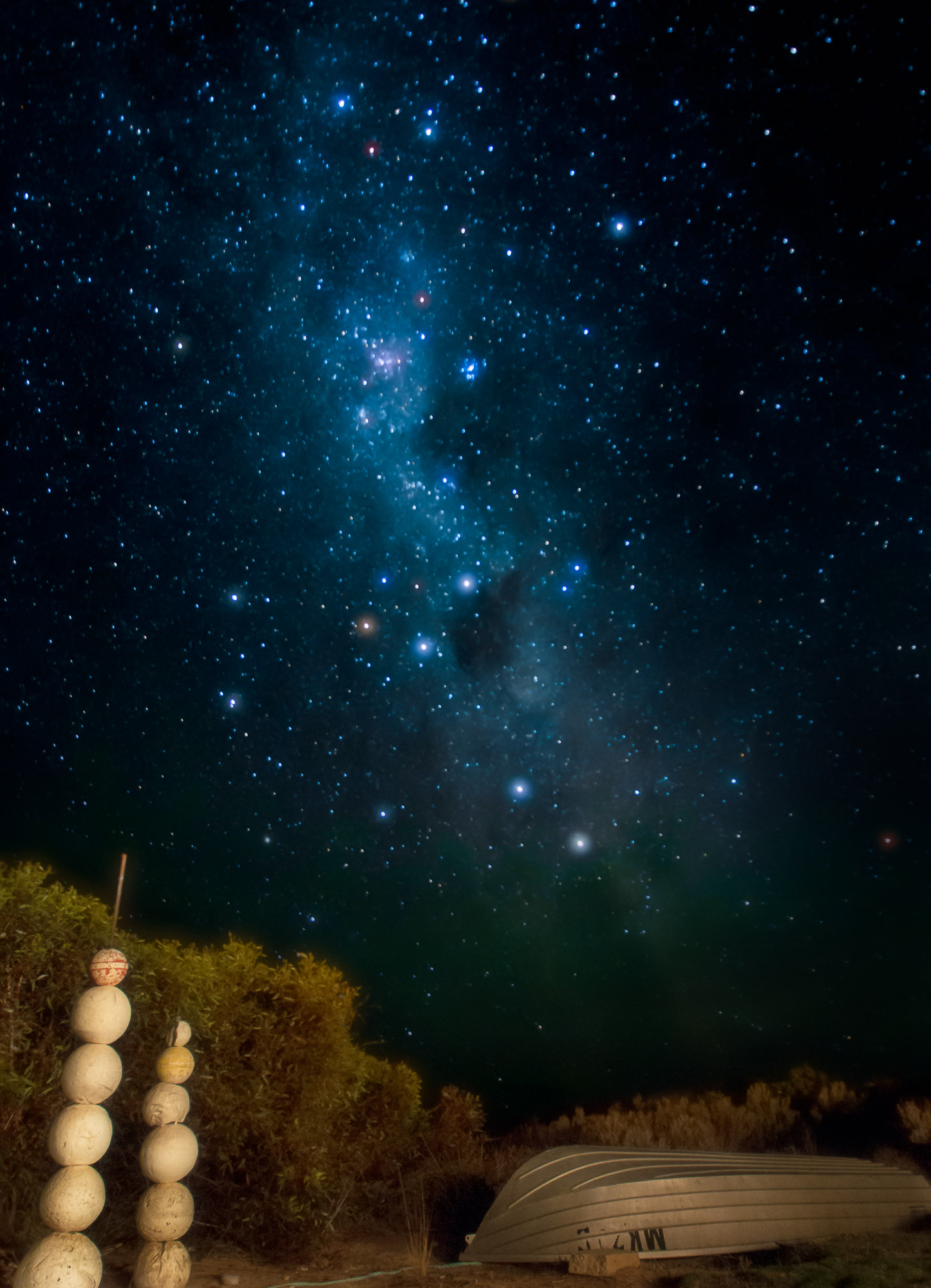 Caption
The stars of the constellation Crux - better known as the Southern Cross - sparkle like jewels against the Milky Way in this photograph taken in Arno Bay, South Australia. Also visible are the pointers (two bright stars sometimes used to locate the Southern Cross) and the Coalsack Nebula (the black hole in the Milky Way).
Photo Id
w3743-5021-2a26d
Date and Time
January 17, 2013   12:02 AM
Location
Arno Bay, South Australia
latitude 33° 54' 11.6" S       longitude 136° 35' 17.5" E
Show photo location on a map.
Fine Art Print
Purchase a fine art print of this photograph.
Licensing
A rights-managed license to use this photo is available.
      View licensing information
      Send an e-mail requesting a quote
Model Release
No, but a release may not be required for this photo.
Keywords
Milky Way, stars, Southern Cross, Crux, Coalsack Nebula, pointers, constellation, astrophotography, Arno Bay, South Australia, Eyre Peninsula, Australia, night, dark, pretty, beautiful, sparkle, jewels, night, tinny, boat, blue, black, low key, works of man
Questions
Send an e-mail asking a question about this photo.