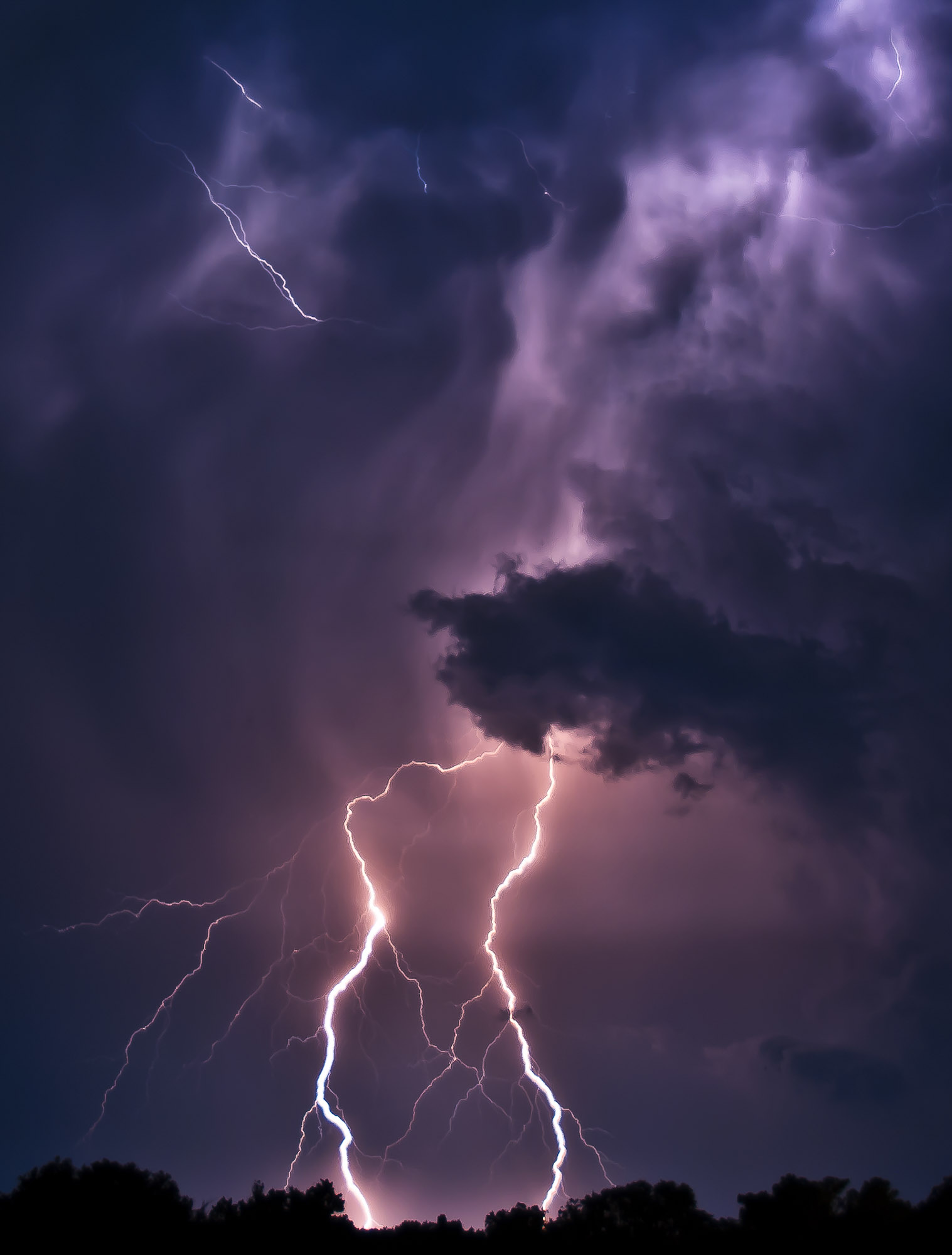 Caption
Dramatic, branching bolts of cloud-to-ground (CG) lightning illuminate the night sky near Gainesville, Florida. Central Florida is one of the lightning capitals of the world - the yearly number of bolts per square mile is exceeded at few other locations. This is the reason the International Center for Lightning Research and Testing is located here. During the summer months, thunderstorms occur most afternoons.
Photo Id
w3721-c291-6610e
Date and Time
June 11, 2010   5:39 PM
Location
near Gainesville, Florida
latitude 29° 35' 19.0" N       longitude 82° 23' 21.6" W
Show photo location on a map.
Licensing
A rights-managed license to use this photo is available.
      View licensing information
      Send an e-mail requesting a quote
Model Release
No, but a release may not be required for this photo.
Questions
Send an e-mail asking a question about this photo.