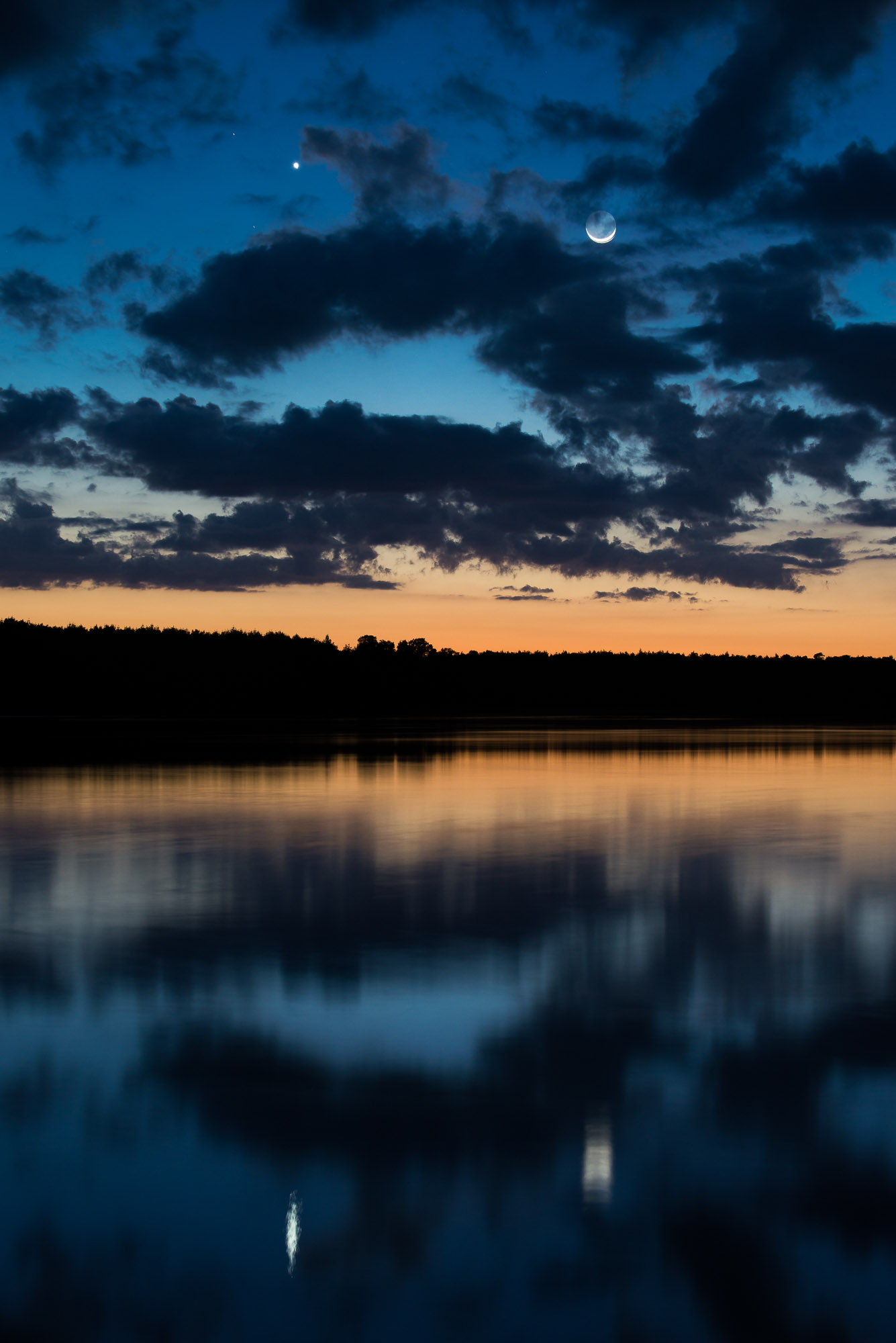 Caption
Just after sunset, the moon and Venus, shining brightly in the western sky, are reflected by the still water of the Chatham River. This photo was taken from the Watson Place backcountry campsite in Florida's Everglades National Park on January 21, 2015.
Photo Id
w3417-253c-abb2e
Date and Time
January 21, 2015   6:47 PM
Location
Everglades National Park, Florida
latitude 25° 42' 32.6" N       longitude 81° 14' 44.4" W
Show photo location on a map.
Licensing
A rights-managed license to use this photo is available.
      View licensing information
      Send an e-mail requesting a quote
Model Release
No, but a release may not be required for this photo.
Keywords
moon, Venus, sunset, dusk, sky, Chatham River, Everglades, Everglades National Park, Florida, FL, United States, beautiful, pretty, peaceful, serene, orange, blue, reflection, reflected, water, river, camp, campsite, backcountry
Questions
Send an e-mail asking a question about this photo.