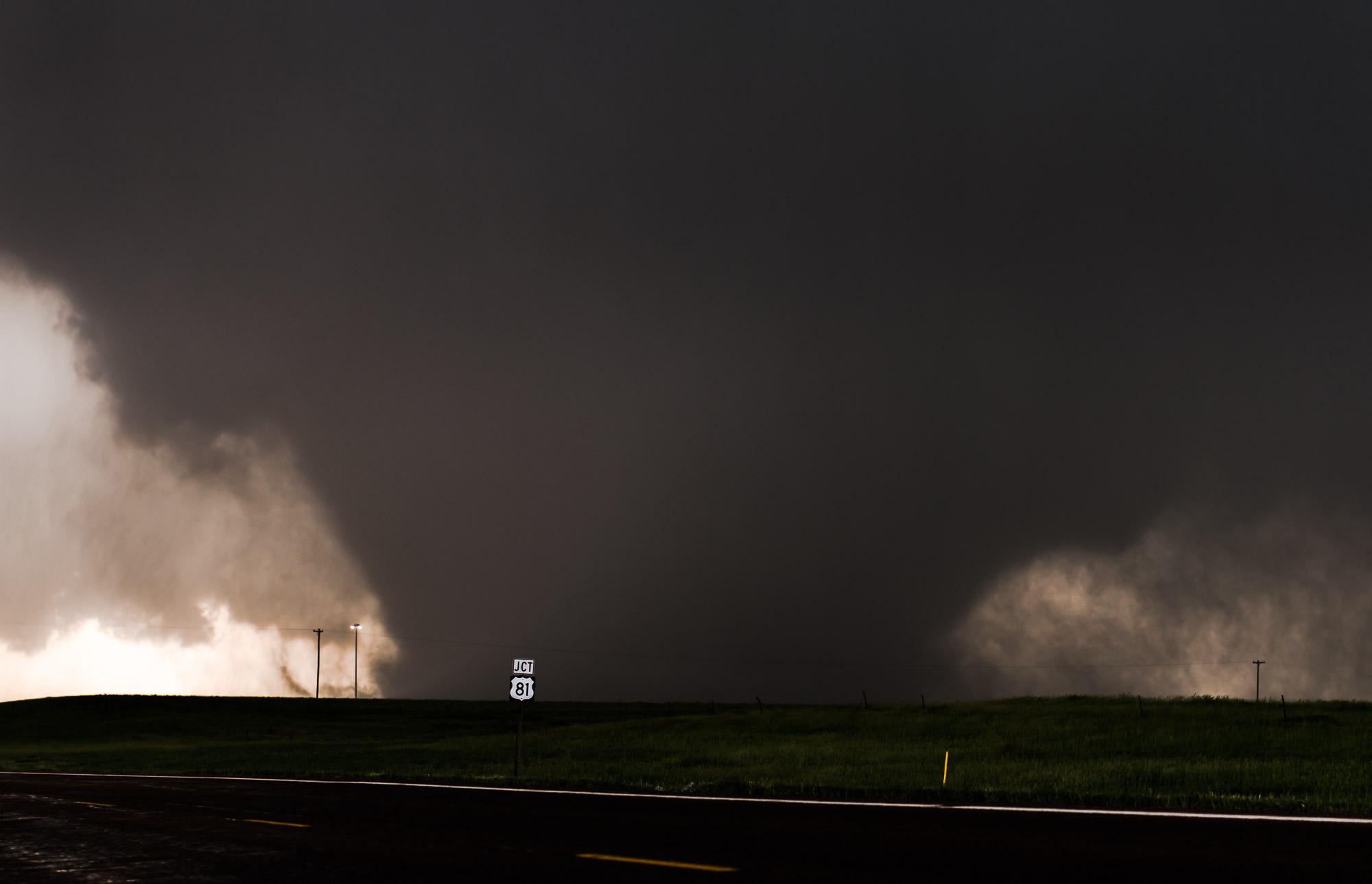 Caption
A massive wedge-shaped tornado roars across farmland near Bennington, Kansas, south of Minneapolis and north of Salina. The long-lived tornado was rated EF-3 on the Enhanced Fujita scale.
Photo Id
w3381-8c03-704b7
Date and Time
May 28, 2013   6:01 PM
Location
Bennington, Kansas
latitude 39° 0' 56.7" N       longitude 97° 38' 3.1" W
Show photo location on a map.
Fine Art Print
Purchase a fine art print of this photograph.
Licensing
A rights-managed license to use this photo is available.
      View licensing information
      Send an e-mail requesting a quote
Model Release
No, but a release may not be required for this photo.
Keywords
tornado, twister, funnel, wedge, storm, thunderstorm, supercell, severe, weather, Bennington, Salina, Kansas, KS, United States, dramatic, danger, dangerous, ominous, menacing, threatening, frightening, risk, peril, hazard, backlit, massive, large, huge, big, wide, black, gray, low key
Questions
Send an e-mail asking a question about this photo.