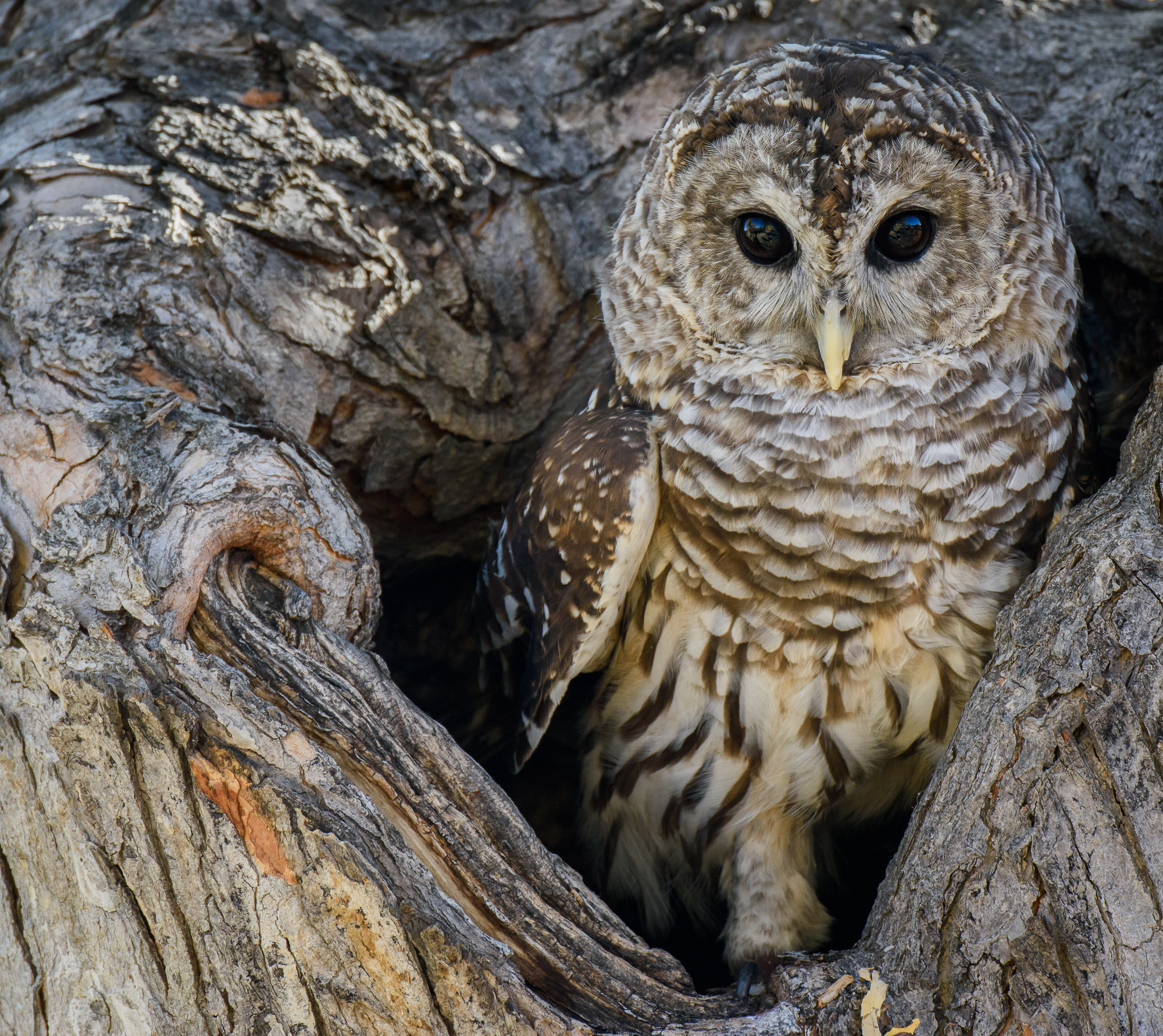 Caption
A Barred Owl (Strix varia) perches in the hole of a tree near Boulder, Colorado, on the morning of October 17, 2016.
Photo Id
w3245-57ed-1536e
Date and Time
October 17, 2016   9:52 AM
Location
Boulder, Colorado
latitude 39° 59' 29.5" N       longitude 105° 10' 29.4" W
Show photo location on a map.
Licensing
A rights-managed license to use this photo is available.
      View licensing information
      Send an e-mail requesting a quote
Model Release
No, but a release may not be required for this photo.
Keywords
Barred Owl, Strix varia, owl, bird, animal, wildlife, Boulder, Louisville, Denver, Colorado, CO, United States, brown, cute, eyes
Questions
Send an e-mail asking a question about this photo.