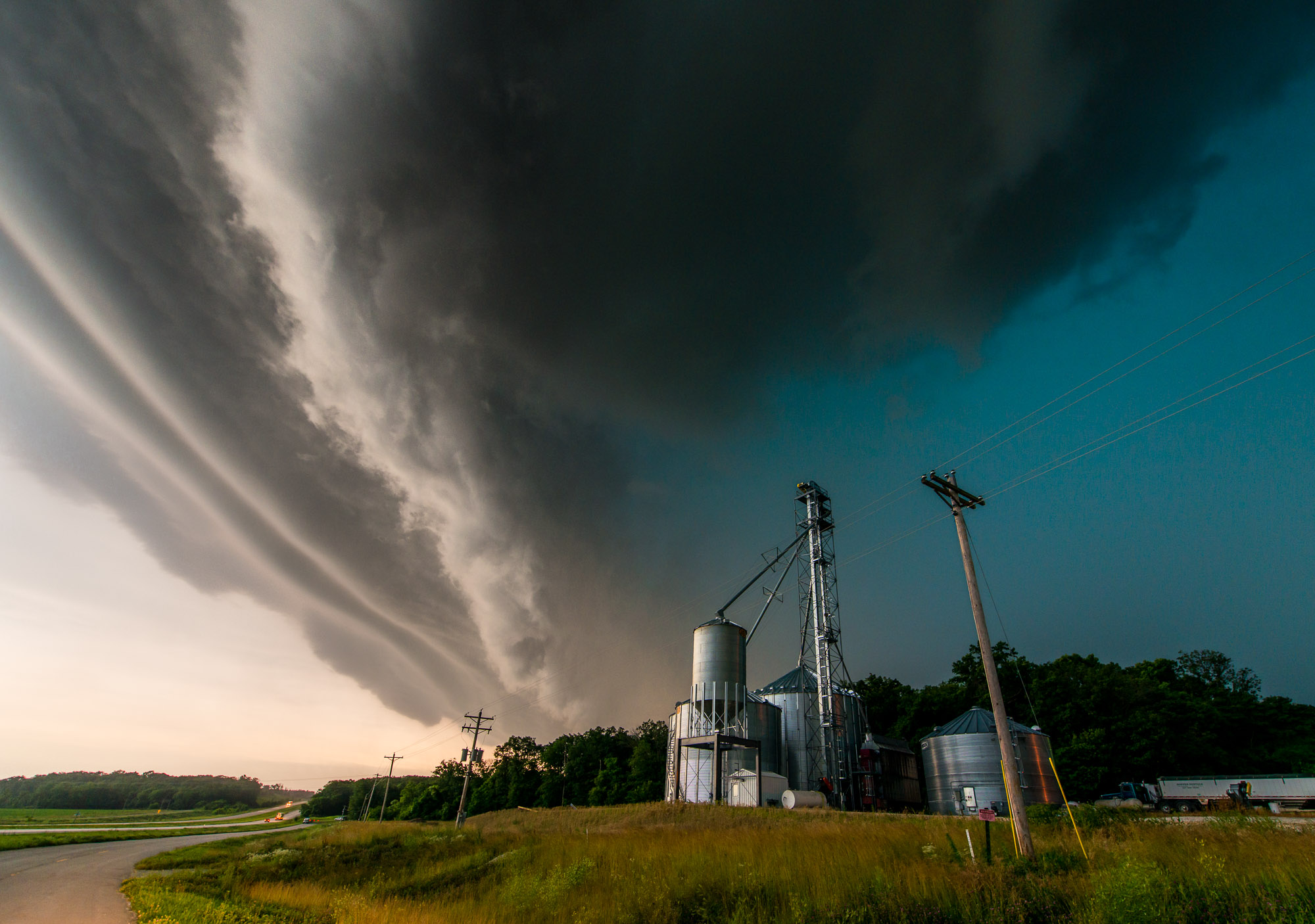 Caption
A dramatic shelf cloud looms over grain bins near Canton, Missouri, on the afternoon of June 22, 2015. Shelf clouds form when cold, dense air from a thunderstorm's downdraft flows underneath and lifts warm, moist air surrounding the storm. The blue-green color of the precipitation core comes from hail suspended in the storm.
Photo Id
w3188-4679-cbc2f
Date and Time
June 22, 2015   8:16 PM
Location
near Canton, Missouri
latitude 40° 7' 57.7" N       longitude 91° 32' 34.4" W
Show photo location on a map.
Licensing
A rights-managed license to use this photo is available.
      View licensing information
      Send an e-mail requesting a quote
Model Release
No, but a release may not be required for this photo.
Keywords
shelf cloud, arcus cloud, squall line, storm, thunderstorm, hail, gust front, outflow boundary, downdraft, outflow, weather, Canton, Lewis County, Missouri, MO, United States, grain bin, dramatic, danger, dangerous, ominous, menacing, threatening, frightening, risk, peril, hazard, blue
Questions
Send an e-mail asking a question about this photo.