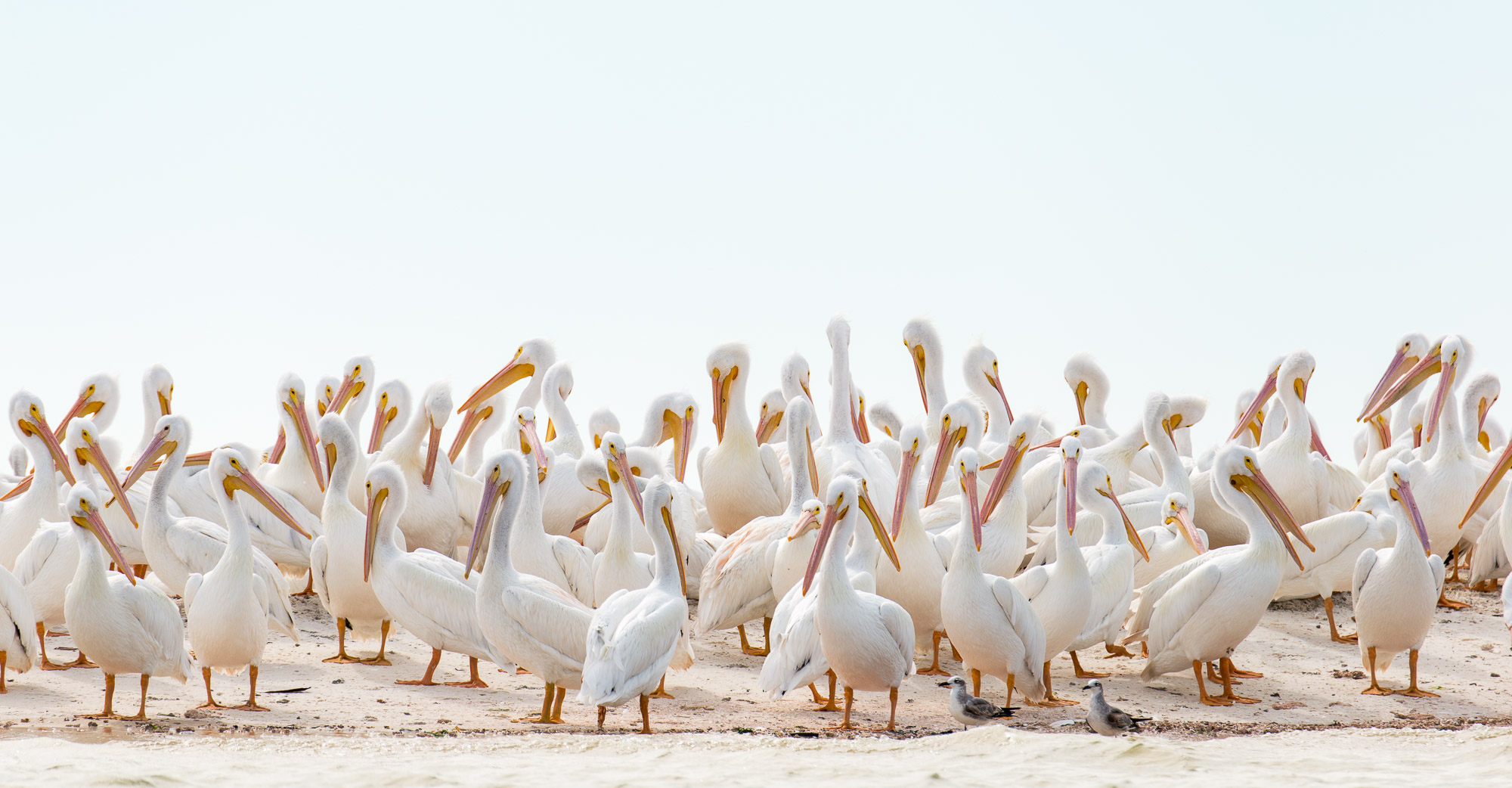 Caption
A flock of American White Pelicans (Pelecanus erythrorhynchos) covers a sandbar near Indian Key, in Florida's Everglades National Park, on January 19. 2015. The White Pelican is one of the largest birds in North America, with a wingspan that can exceed 9 feet.
Photo Id
w3171-ad38-b7115
Date and Time
January 19, 2015   11:38 AM
Location
Indian Key, Everglades National Park, Florida
latitude 25° 48' 37.9" N       longitude 81° 27' 46.8" W
Show photo location on a map.
Licensing
A rights-managed license to use this photo is available.
      View licensing information
      Send an e-mail requesting a quote
Model Release
No, but a release may not be required for this photo.
Keywords
American White Pelican, pelican, Pelecanus erythrorhynchos, Indian Key, Everglades, Everglades National Park, Florida, FL, United States, bird, flock, sandbar, salt water, saltwater, island, white
Questions
Send an e-mail asking a question about this photo.