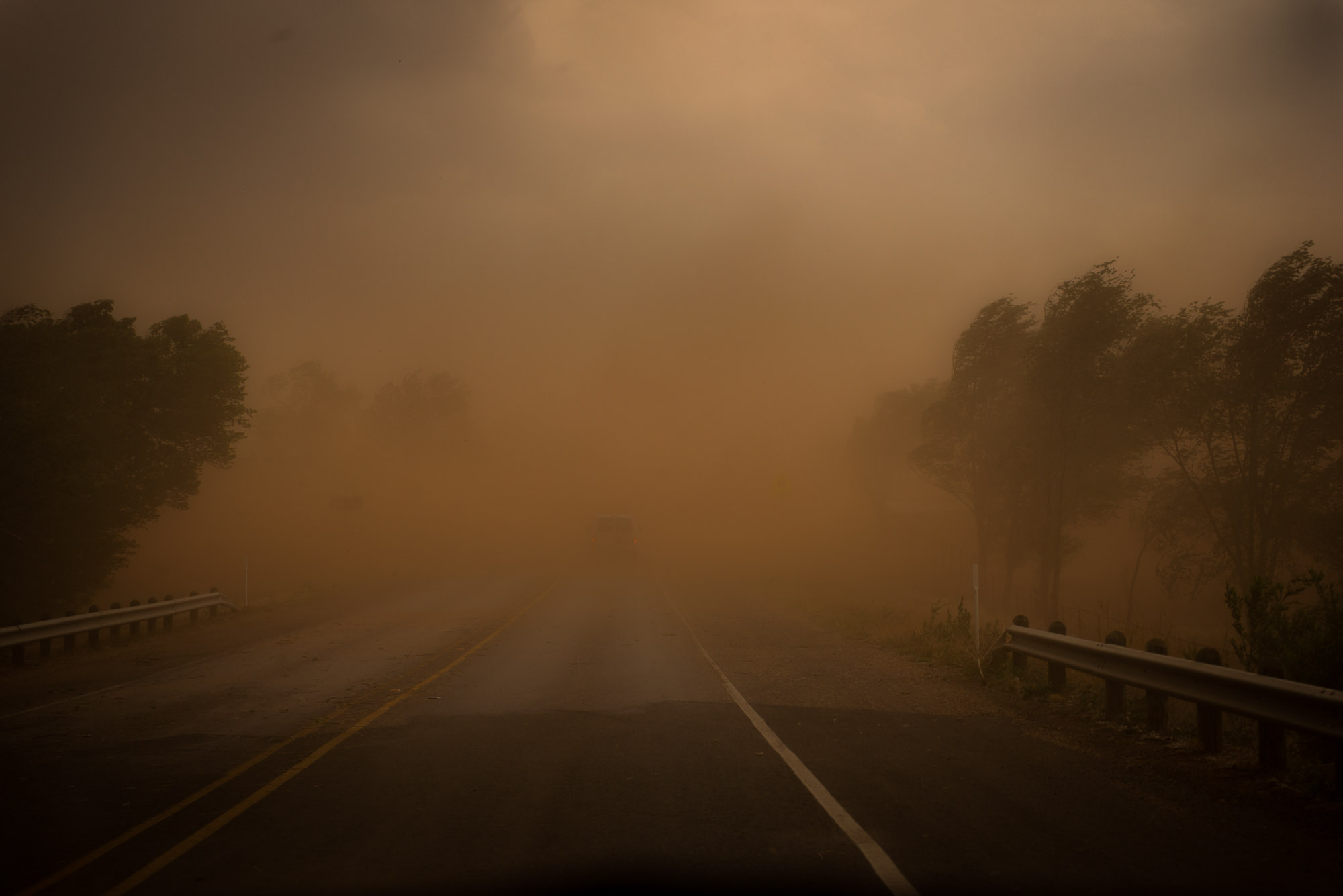 Caption
A dust storm reduces visibility on a road near Spur, Texas, on the afternoon of May 23, 2013. The dust storm was caused by strong wind from the downdraft of a nearby severe thunderstorm, combined with dry conditions from a lingering drought.
Photo Id
w2930-e803-77d02
Date and Time
May 23, 2013   4:25 PM
Location
Spur, Texas
latitude 33° 29' 12.4" N       longitude 100° 51' 33.0" W
Show photo location on a map.
Licensing
A rights-managed license to use this photo is available.
      View licensing information
      Send an e-mail requesting a quote
Model Release
No, but a release may not be required for this photo.
Keywords
dust storm, dust, dirt, blowing, wind, windy, storm, thunderstorm, severe, weather, strong, brown, orange, visibility, danger, dangerous, risk, peril, drought, dry, dust bowl, hazard, road, highway, trees, State Highway 70, Texas 70, Spur, Dickens, Lubbock, Dickens County, TX, Texas, United States
Questions
Send an e-mail asking a question about this photo.