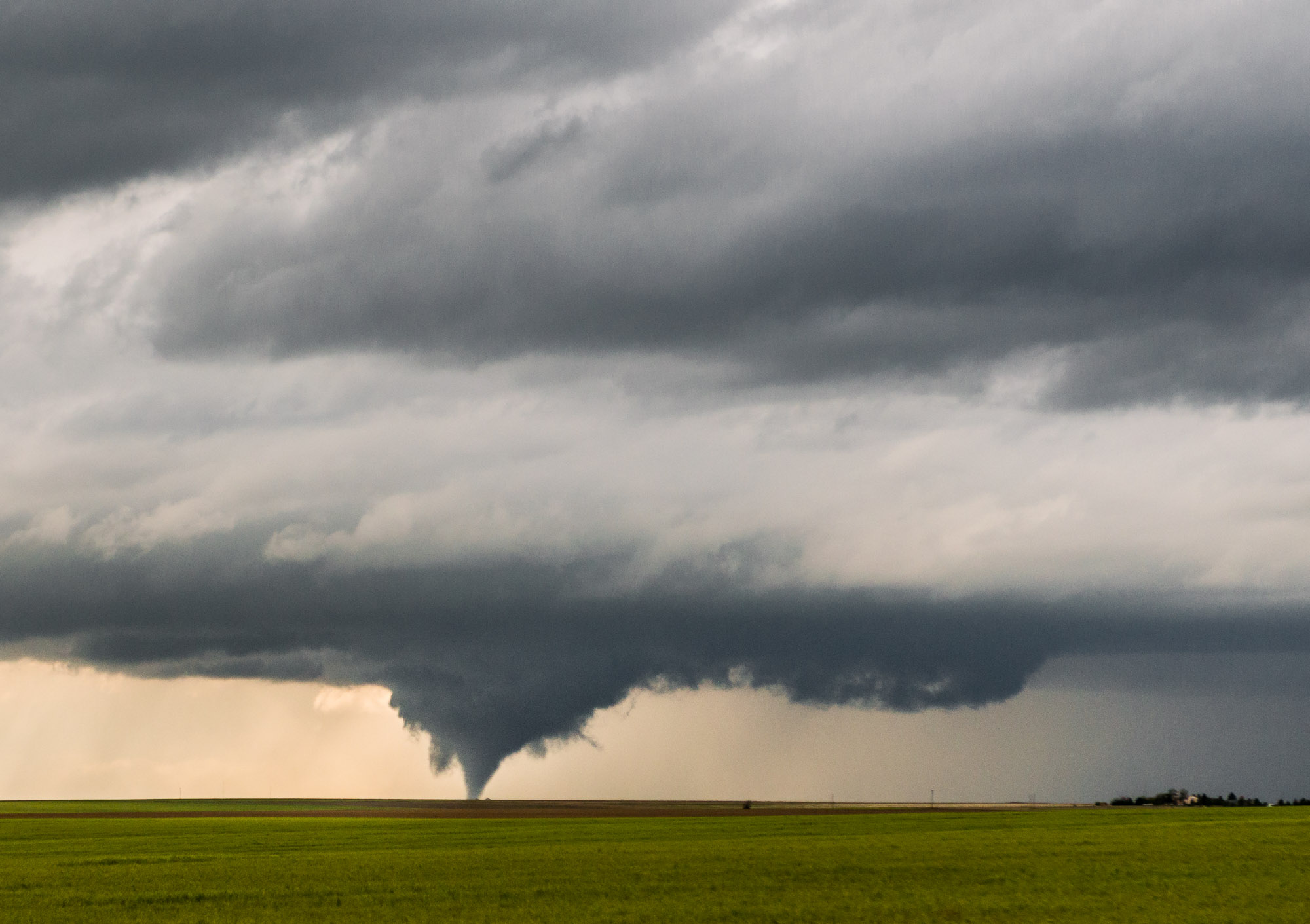 Caption
The dark gray tornado moves across farmland north of Cheyenne Wells, Colorado, on May 9, 2015.
Photo Id
w2870-90bb-89ce7
Date and Time
May 9, 2015   5:36 PM
Location
Cheyenne Wells, Colorado
latitude 38° 58' 16.2" N       longitude 102° 21' 14.8" W
Show photo location on a map.
Licensing
A rights-managed license to use this photo is available.
      View licensing information
      Send an e-mail requesting a quote
Model Release
No, but a release may not be required for this photo.
Keywords
tornado, twister, funnel, storm, weather, Kit Carson, Cheyenne Wells, Burlington, Cheyenne County, Colorado, CO, United States, field, farm, rural, dramatic, danger, dangerous, ominous, menacing, threatening, frightening, risk, peril, hazard
Questions
Send an e-mail asking a question about this photo.