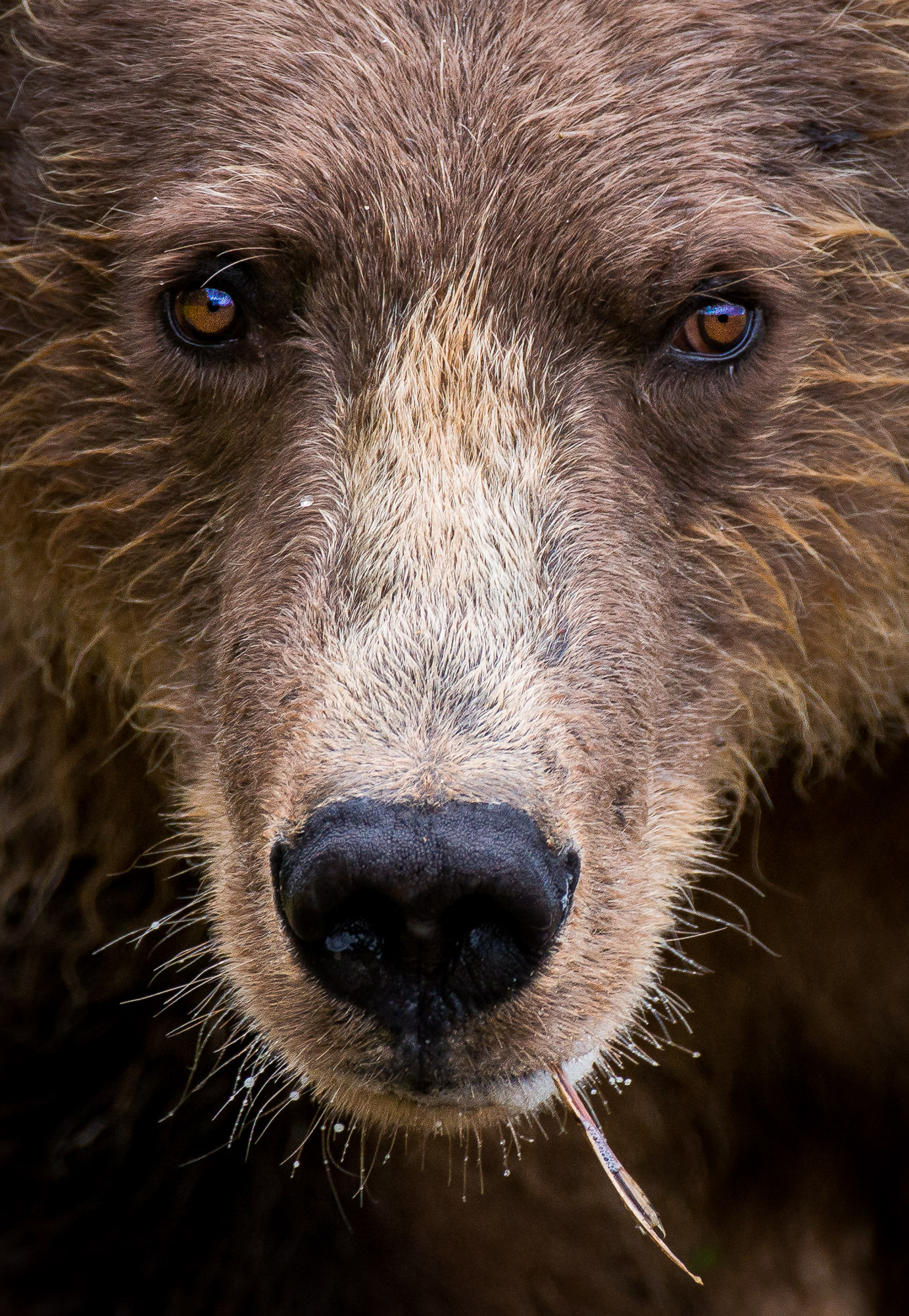 Caption
A Coastal Brown Bear (Ursus arctos) gives an unsettling gaze in this head shot taken in Lake Clark National Park, Alaska. The bear is wet from rain. The foam around the mouth, a common sign of stress in bears, is likely due to the presence of other, larger bears that were in the area.
Photo Id
w2813-8434-2844c
Date and Time
August 31, 2013   10:54 AM
Location
Lake Clark National Park, Alaska
latitude 59° 59' 20.1" N       longitude 152° 39' 27.8" W
Show photo location on a map.
Licensing
A rights-managed license to use this photo is available.
      View licensing information
      Send an e-mail requesting a quote
Model Release
No, but a release may not be required for this photo.
Keywords
coastal brown bear, bear, Ursus arctos, grizzly, mammal, animal, wildlife, Lake Clark National Park, Alaska, AK, United States, brown, headshot
Questions
Send an e-mail asking a question about this photo.