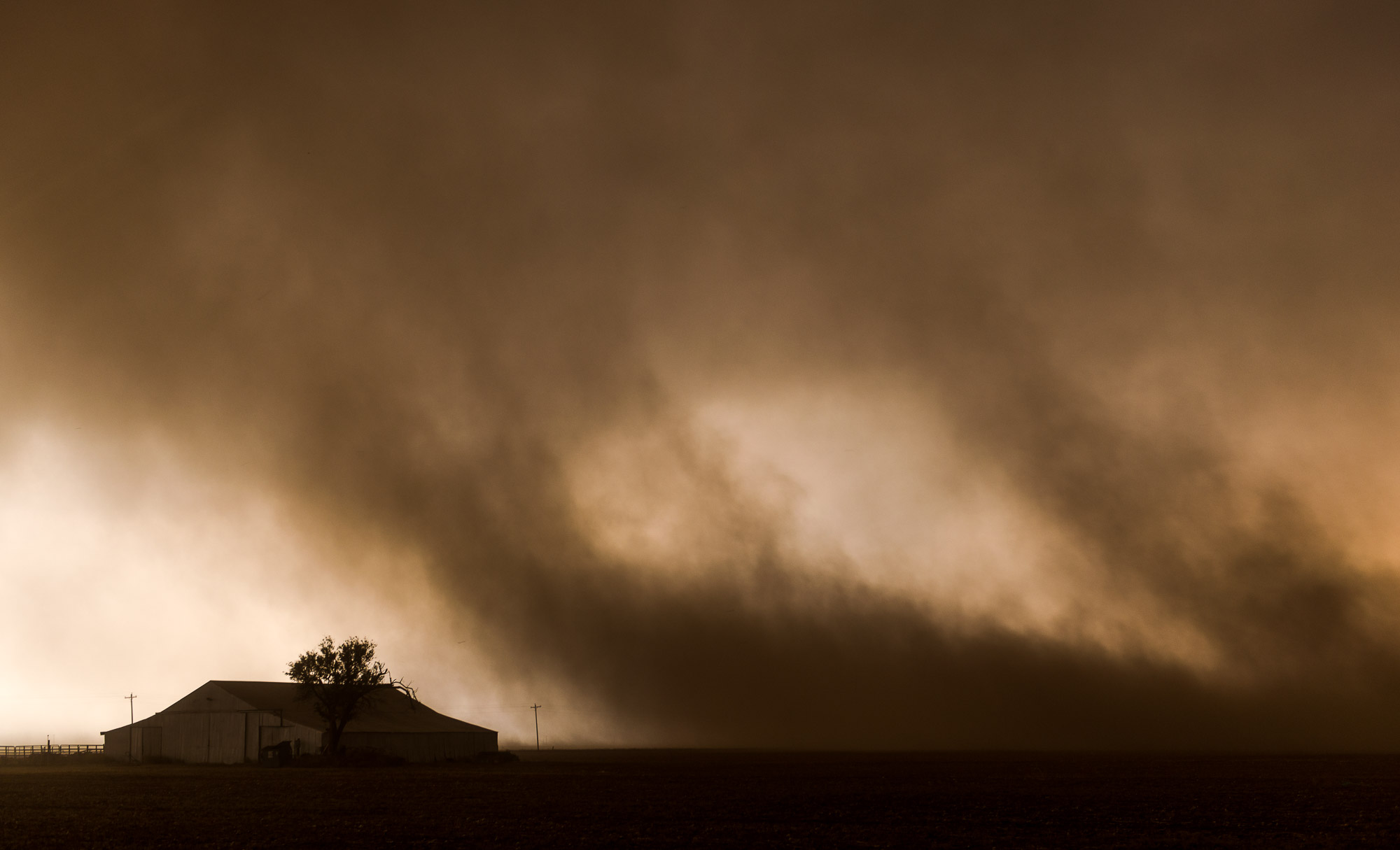 Caption
Invoking memories of the dust bowl, a dust storm approaches a barn in rural west Texas, near the town of Dickens. The area had been experiencing a severe drought. Strong winds from the downdraft of an outflow-dominate severe thunderstorm caused the dust storm.
Photo Id
w2807-b40e-fe7ba
Date and Time
May 23, 2013   3:56 PM
Location
Dickens, Texas
latitude 33° 42' 21.6" N       longitude 101° 5' 56.1" W
Show photo location on a map.
Fine Art Print
Purchase a fine art print of this photograph.
Licensing
A rights-managed license to use this photo is available.
      View licensing information
      Send an e-mail requesting a quote
Model Release
No, but a release may not be required for this photo.
Keywords
dust, dust storm, sand storm, storm, weather, barn, dry, drought, brown, dust bowl, Dickens, Texas, TX, dark, dramatic, danger, dangerous, menacing, threatening, frightening, risk, peril, hazard, ominous, poverty, despair, windy, rural, farm, ranch, low key, landscape, works of man
Questions
Send an e-mail asking a question about this photo.