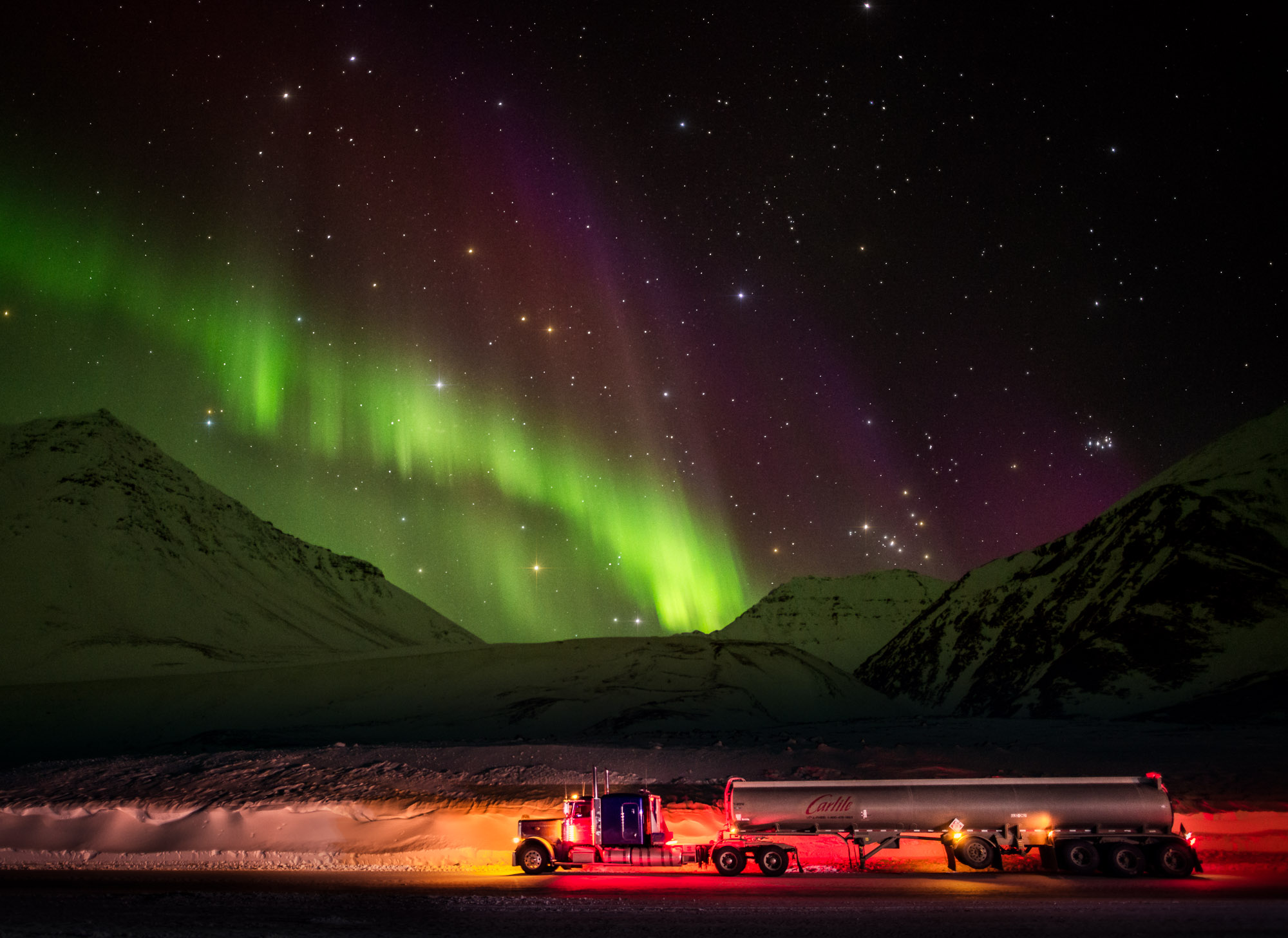 Caption
A green aurora appears above a semi-trailer truck parked near Atigun Pass on the evening of March 21, 2015. Atigun Pass, where the Dalton Highway crosses the Brooks Range in northern Alaska, is one of the highest roads in the state, and a subject of the reality TV show Ice Road Truckers.
Photo Id
w2655-c38b-1cbd6
Date and Time
March 21, 2015   11:48 PM
Location
Atigun Pass, Brooks Range, Alaska
latitude 68° 8' 13.0" N       longitude 149° 26' 38.8" W
Show photo location on a map.
Licensing
A rights-managed license to use this photo is available.
      View licensing information
      Send an e-mail requesting a quote
Model Release
No, but a release may not be required for this photo.
Keywords
aurora, northern lights, aurora borealis, truck, 18 wheeler, semitrailer, tractor trailer, semi, lorry, parking lights, running lights, mountains, hills, peak, stars, winter, snow, cold, frigid, frozen, arctic, Atigun Pass, Dalton Highway, Brooks Range, Alaska, AK, United States, glowing, radiant, green
Questions
Send an e-mail asking a question about this photo.