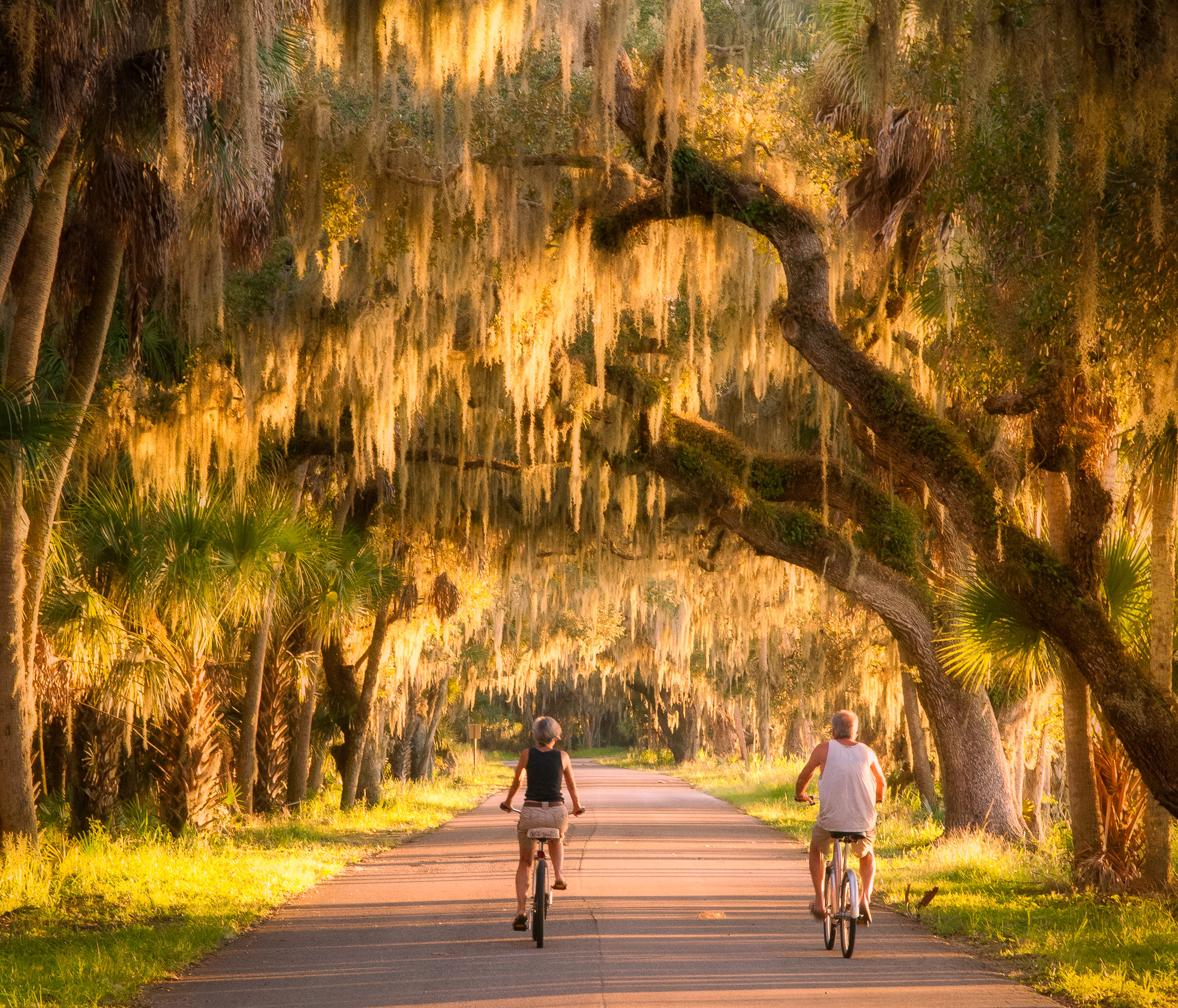 Caption
Two people ride bicycles along the main park road in Myakka River State Park, Florida. Golden afternoon light streams through the trees lining the road.
Photo Id
w2635-a418-641ef
Date and Time
October 1, 2012   6:52 PM
Location
Myakka River State Park, Florida
latitude 27° 16' 15.1" N       longitude 82° 16' 50.8" W
Show photo location on a map.
Licensing
A rights-managed license to use this photo is available.
      View licensing information
      Send an e-mail requesting a quote
Model Release
No, a model release is not available for this photo.
Keywords
Myakka, Myakka River, Myakka River State Park, Florida, FL, bicycles, afternoon, golden, warm, Spanish moss, trees, road, oaks, bicycle, people
Questions
Send an e-mail asking a question about this photo.