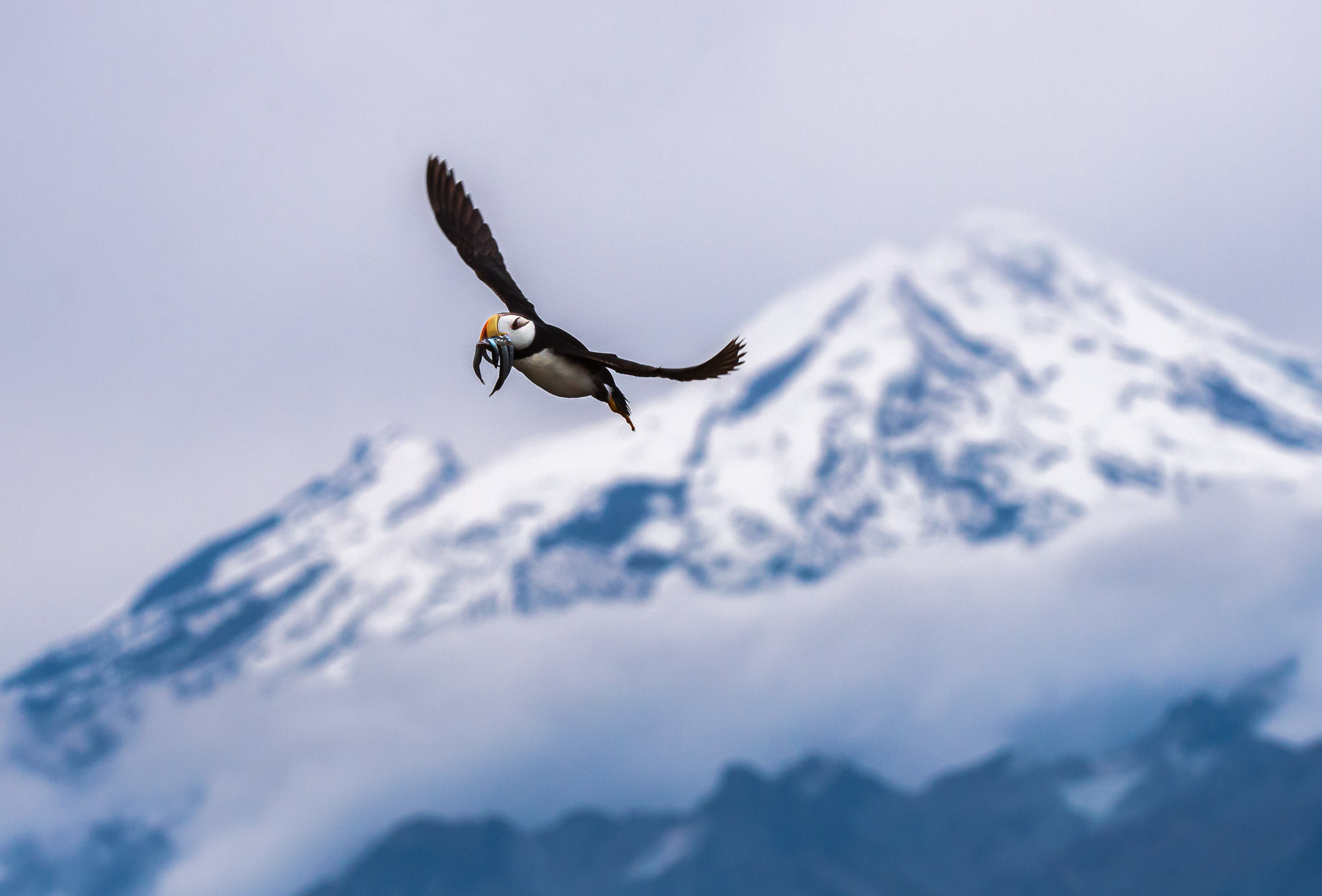 Caption
A Horned Puffin (Fratercula corniculata) carries fish in its mouth while flying near the breeding colony on Duck Island, in Cook Inlet, Alaska. Redoubt Volcano appears in the background. This pelagic seabird spends much of its life on the open seas.
Photo Id
w2574-35ea-f1367
Date and Time
August 30, 2013   4:12 PM
Location
Redoubt Volcano, Alaska
latitude 60° 8' 52.8" N       longitude 152° 33' 3.6" W
Show photo location on a map.
Licensing
A rights-managed license to use this photo is available.
      View licensing information
      Send an e-mail requesting a quote
Model Release
No, but a release may not be required for this photo.
Keywords
horned puffin, Fratercula corniculata, puffin, bird, animal, wildlife, fish, flying, volcano, mountain, peak, Redoubt Volcano, Cook Inlet, Duck Island, Alaska, AK, United States
Questions
Send an e-mail asking a question about this photo.