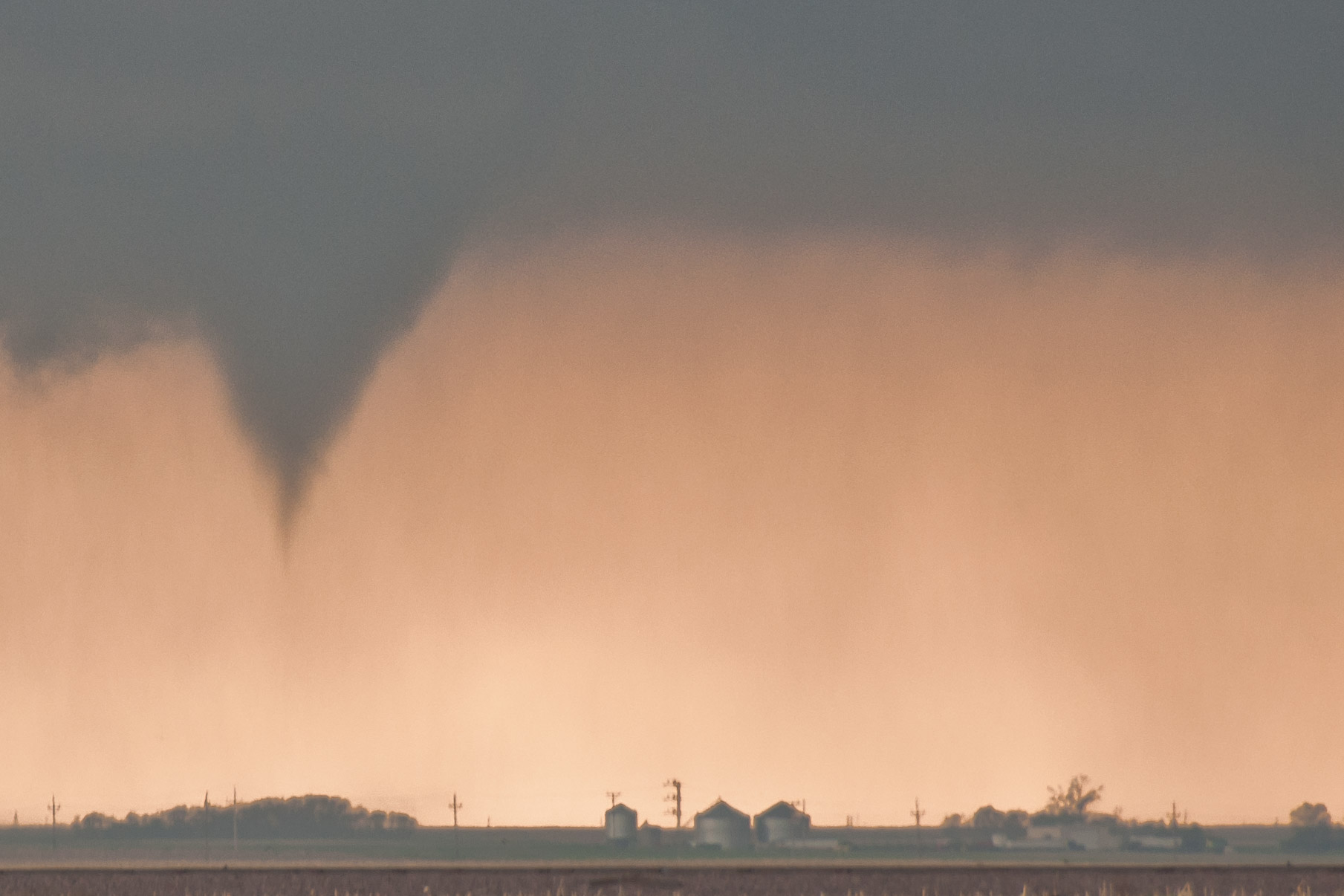 Caption
A backlit funnel cloud descends behind a farm north of Roscoe, South Dakota. Like most twisters, this one was ephemeral, lasting just under three minutes. The parent storm, however, was much longer lived, and produced numerous tornados along its path.
Photo Id
w2512-6cb4-fef5f
Date and Time
May 22, 2010   6:50 PM
Location
near Roscoe, South Dakota
latitude 45° 26' 54.9" N       longitude 99° 26' 54.9" W
Show photo location on a map.
Licensing
A rights-managed license to use this photo is available.
      View licensing information
      Send an e-mail requesting a quote
Model Release
No, but a release may not be required for this photo.
Keywords
tornado, funnel, twister, storm, thunderstorm, weather, Roscoe, South Dakota, SD, orange, backlit, afternoon, farm, field, danger, dangerous, ominous, menacing, threatening, risk, peril, hazard
Questions
Send an e-mail asking a question about this photo.