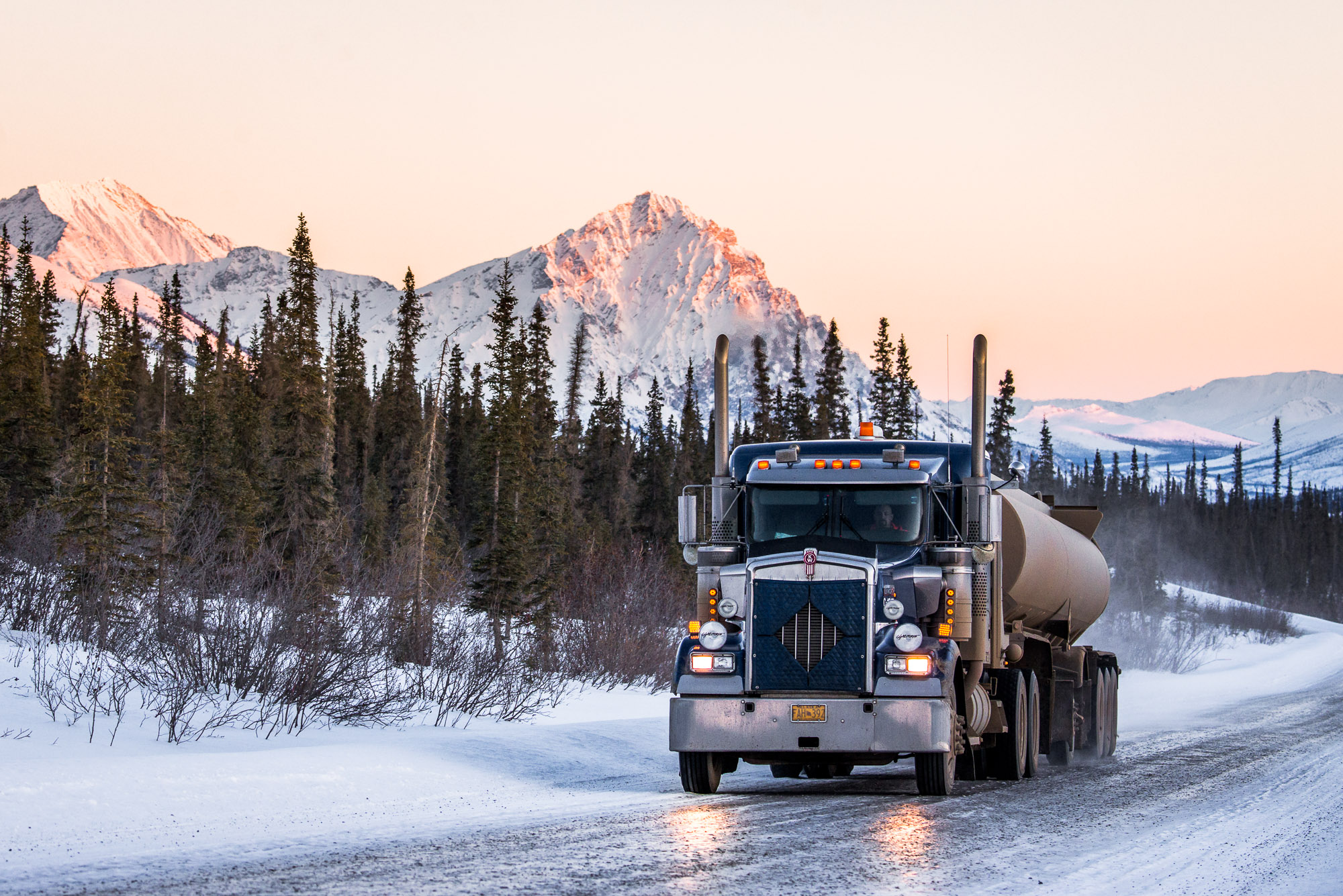 Caption
A semi-trailer truck drives along an ice-covered Dalton Highway as it winds its way through the mountains of the Brooks Range in northern Alaska. Dillon Mountain, lit by the setting sun, is visible in the background. The Dalton Highway is a subject of the reality TV show Ice Road Truckers.
Photo Id
w2495-d368-e01f9
Date and Time
March 20, 2015   7:54 PM
Location
Brooks Range, Alaska
latitude 67° 49' 32.8" N       longitude 149° 49' 59.7" W
Show photo location on a map.
Licensing
A rights-managed license to use this photo is available.
      View licensing information
      Send an e-mail requesting a quote
Model Release
No, a model release is not available for this photo.
Keywords
truck, 18 wheeler, semitrailer, semi, tractor, trailer, lorry, Dalton Highway, Dillon Mountain, Brooks Range, Alaska, AK, mountains, peaks, hills, winter, snow, ice, frozen, slippery, slick, danger, dangerous, risk, peril, hazard, winter, sunset, road, highway
Questions
Send an e-mail asking a question about this photo.