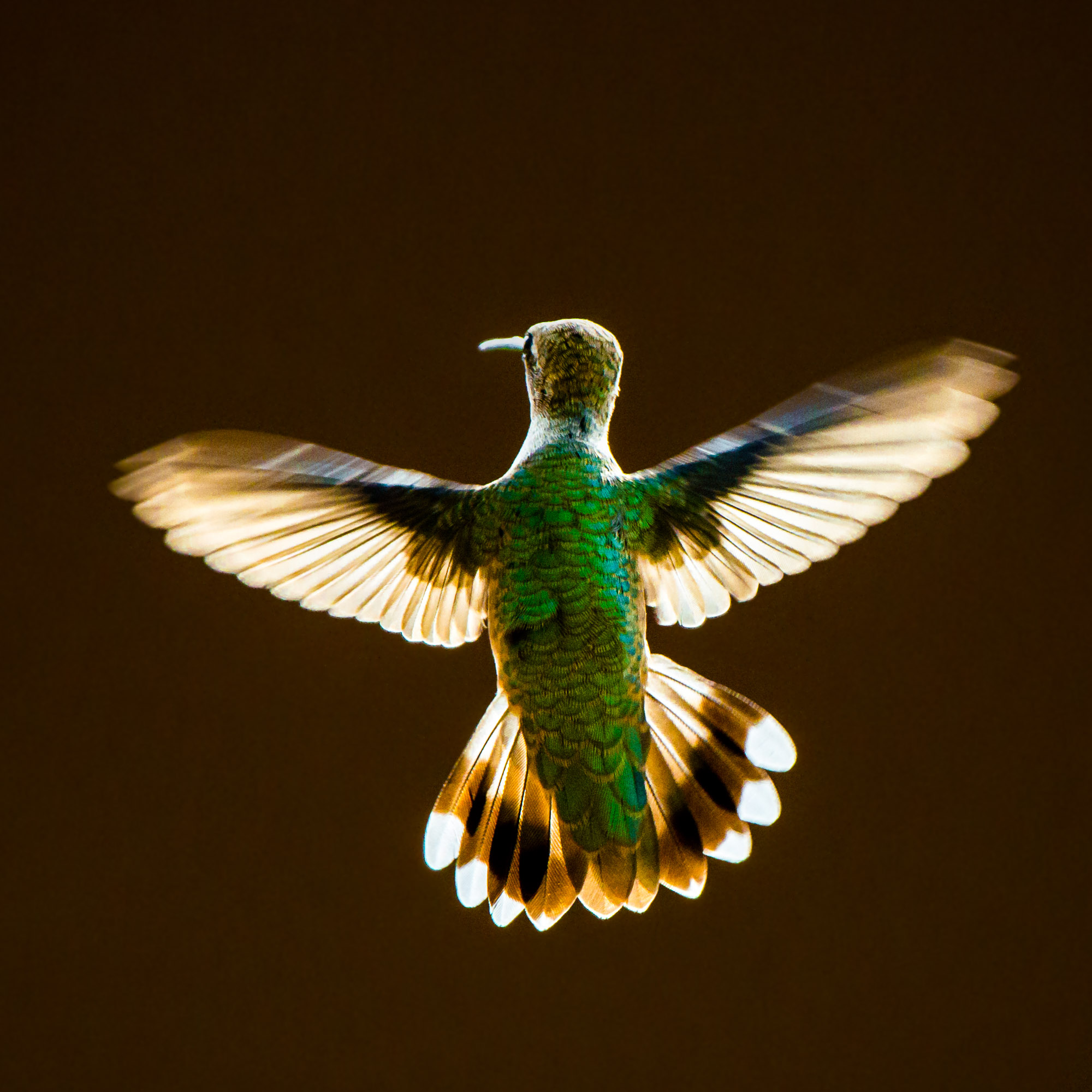 Caption
Backlit by the afternoon sun, a Black-chinned Hummingbird (Archilochus alexandri) hovers near the San Pedro River in southern Arizona on September 3, 2017.
Photo Id
w2483-cec6-80535
Date and Time
September 3, 2017   4:14 PM
Location
Sierra Vista, Arizona
latitude 31° 24' 31.1" N       longitude 110° 6' 23.4" W
Show photo location on a map.
Fine Art Print
Purchase a fine art print of this photograph.
Licensing
A rights-managed license to use this photo is available.
      View licensing information
      Send an e-mail requesting a quote
Model Release
No, but a release may not be required for this photo.
Keywords
Black Chinned Hummingbird, hummingbird, Archilochus alexandri, bird, animal, wildlife, feathers, flying, flight, hovering, backlit, Casa de San Pedro, San Pedro River, San Pedro Riparian National Conservation Area, Cochise County, Sierra Vista, Bisbee, Hereford, Arizona, AZ, United States, green, gold, brown, pretty, beautiful, spectacular, action, motion
Questions
Send an e-mail asking a question about this photo.