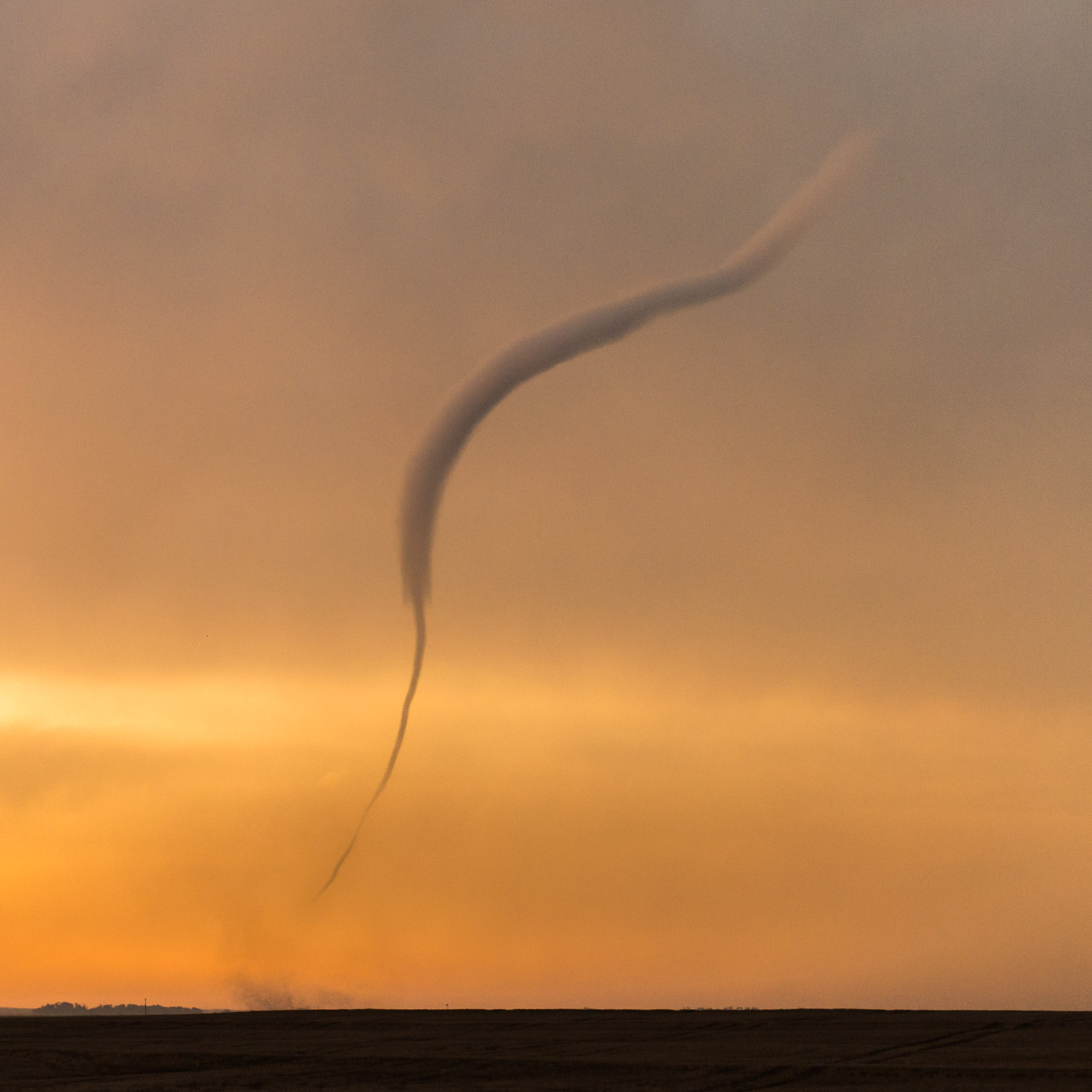 Caption
A needle-shaped tornado churns up dirt in a field north of Kinsley, Kansas, near the town of Rozel. It is seen against an orange sky in this photo taken late in the afternoon. The slender funnel appeared to be detached from the parent storm.
Photo Id
w2434-5b9e-7875c
Date and Time
May 18, 2013   8:09 PM
Location
near Rozel, Kansas
latitude 38° 11' 20.9" N       longitude 99° 18' 51.5" W
Show photo location on a map.
Fine Art Print
Purchase a fine art print of this photograph.
Licensing
A rights-managed license to use this photo is available.
      View licensing information
      Send an e-mail requesting a quote
Model Release
No, but a release may not be required for this photo.
Keywords
tornado, twister, funnel, Kinsley, Rozel, Kansas, needle, thin, storm, severe, thunderstorm, weather, orange, Rozel, Kinsley, Sanford, Pawnee County, KS, Kansas, United States, field, pasture, farm, rural, danger, dangerous, ominous, menacing, threatening, frightening, risk, peril, hazard
Questions
Send an e-mail asking a question about this photo.