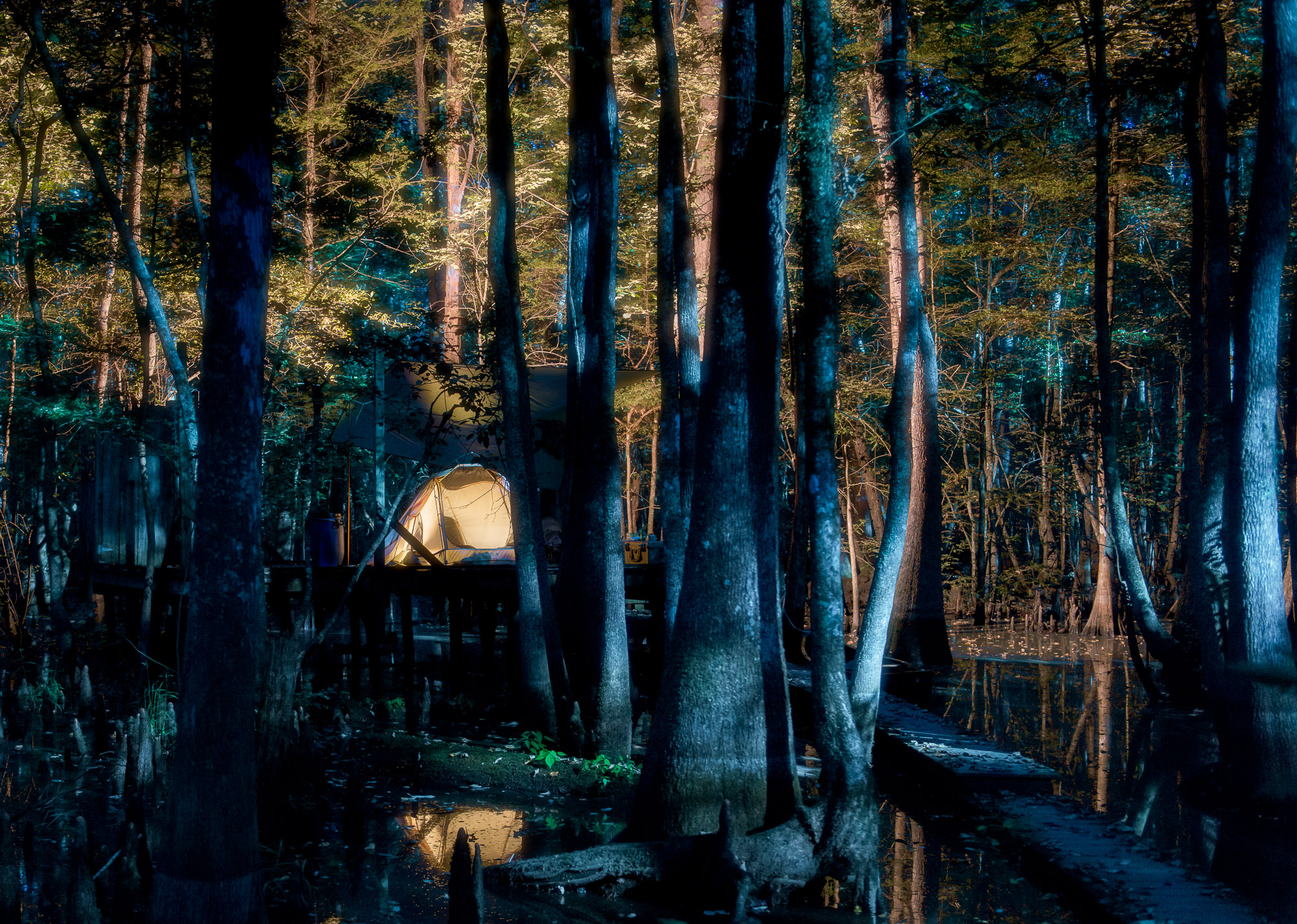 Caption
A tent is pitched on the Barred Owl Roost camping platform, one of several such platforms maintained by the non-profit Roanoke River Partners. On this summer night, the trees surrounding the platform are illuminated by both moonlight and a flashlight in the tent. The platform is surrounded by water, and is accessible only by a canoe, kayak, or other small watercraft.
Photo Id
w2377-4825-162fd
Date and Time
September 6, 2014   8:08 PM
Location
Roanoke River, North Carolina
latitude 35° 50' 44.1" N       longitude 76° 54' 47.9" W
Show photo location on a map.
Licensing
A rights-managed license to use this photo is available.
      View licensing information
      Send an e-mail requesting a quote
Model Release
No, but a release may not be required for this photo.
Keywords
Barred Owl Roost, camping, platform, camp, campsite, Roanoke River Partners, Roanoke River, Devils Gut, Lower Deadwater Creek, Jamesville, Williamston, Plymouth, NC, North Carolina, tent, moon, moonlight, river, night, trees, swamp, canoe, canoing
Questions
Send an e-mail asking a question about this photo.