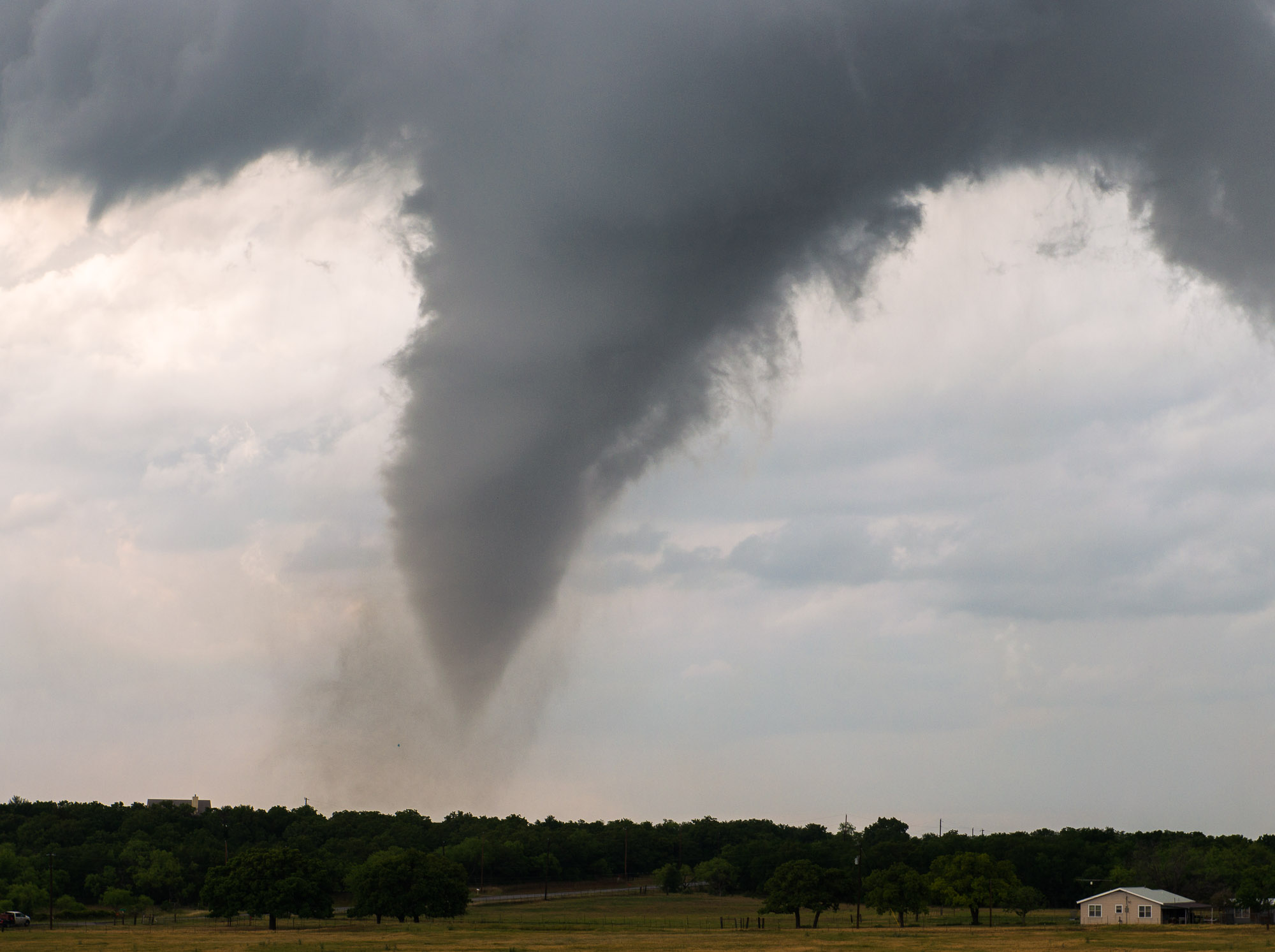 Caption
A tornado lifts a cloud of debris near Millsap, Texas, southeast of Mineral Wells and west of Weatherford. This V-shaped tornado cut a path 400 yards wide and 1.5 miles long, and was rated EF-1 on the Enhanced Fujita scale, with estimated peak winds of 100 mph. Five homes sustained significant damage.
Photo Id
w2228-e7b9-c5f0b
Date and Time
May 15, 2013   7:17 PM
Location
near Millsap, Texas
latitude 32° 42' 29.3" N       longitude 98° 0' 12.8" W
Show photo location on a map.
Licensing
A rights-managed license to use this photo is available.
      View licensing information
      Send an e-mail requesting a quote
Model Release
No, but a release may not be required for this photo.
Keywords
tornado, twister, funnel, storm, severe, weather, Millsap, Mineral Wells, Weatherford, Fort Worth, Texas, TX, Parker County, dust, debris, house, farm, field, pasture, rural, dramatic, danger, dangerous, ominous, menacing, threatening, frightening, risk, peril, hazard, gray
Questions
Send an e-mail asking a question about this photo.