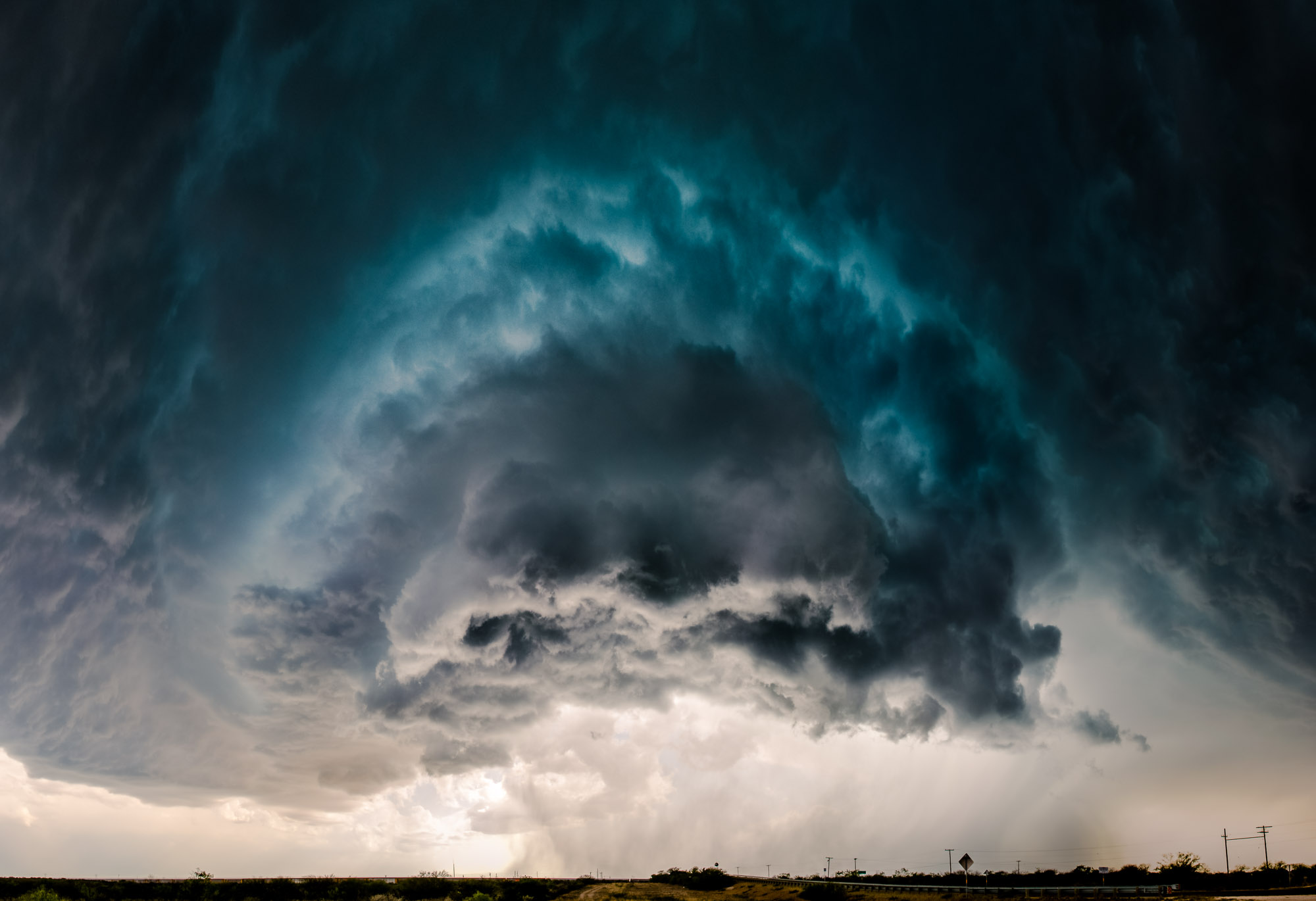 Caption
The dramatic updraft base of a supercell thunderstorm looms over Del Rio, Texas. The blue-green glow comes from a heavy load of hail suspended in the updraft. The severe storm dropped moderate hail and heavy rain on Del Rio.
Photo Id
w2064-5788-8e363
Date and Time
May 10, 2013   5:29 PM
Location
Del Rio, Texas
latitude 29° 27' 54.6" N       longitude 101° 1' 16.3" W
Show photo location on a map.
Licensing
A rights-managed license to use this photo is available.
      View licensing information
      Send an e-mail requesting a quote
Model Release
No, but a release may not be required for this photo.
Keywords
storm, thunderstorm, supercell, updraft, cloud, hail, severe, weather, Del Rio, Texas, dramatic, danger, dangerous, ominous, menacing, threatening, risk, peril, hazard
Questions
Send an e-mail asking a question about this photo.