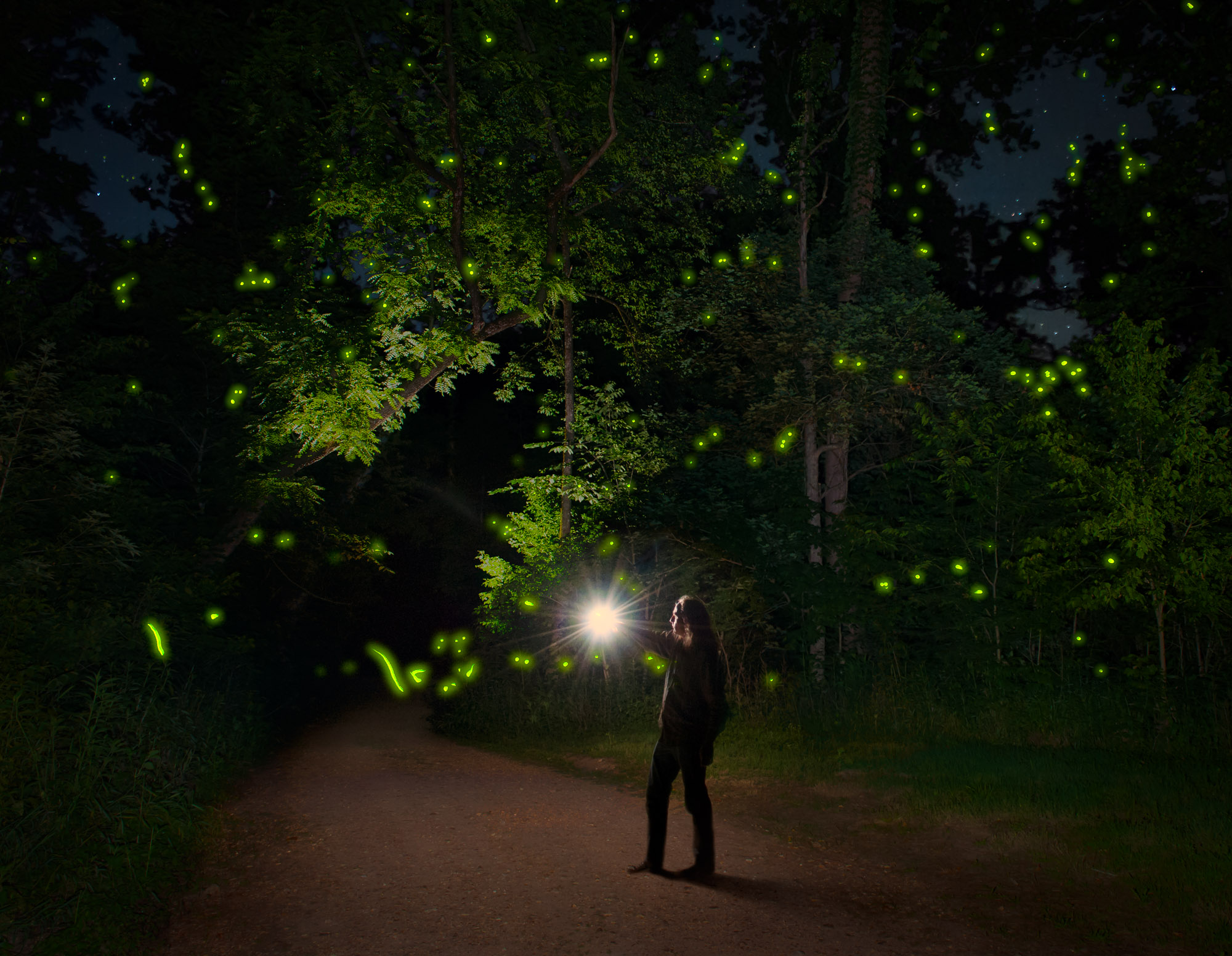 Caption
A man is surrounded by the glowing green trails of fireflies (family Lampyridae) on a forest path in Missouri. This photo was taken near the Alley Spring Campground in the Ozark National Scenic Riverways. Fireflies, also known as lightning bugs, produce a cold bioluminescent light to attract mates.
Photo Id
w1721-8cdc-f4c93
Date and Time
June 5, 2012   9:53 PM
Location
Missouri Ozarks
latitude 37° 8' 57.0" N       longitude 91° 27' 6.3" W
Show photo location on a map.
Licensing
A rights-managed license to use this photo is available.
      View licensing information
      Send an e-mail requesting a quote
Model Release
Yes, a model release is available for this photo.
Keywords
firefly, fireflies, lightning bug, Lampyridae, bioluminescence, green, yellow, light, luciferase, luciferin, man, forest, Alley Spring Campground, Ozarks, Ozark Mountains, Ozark National Scenic Riverways, Jacks Fork River, Missouri
Questions
Send an e-mail asking a question about this photo.