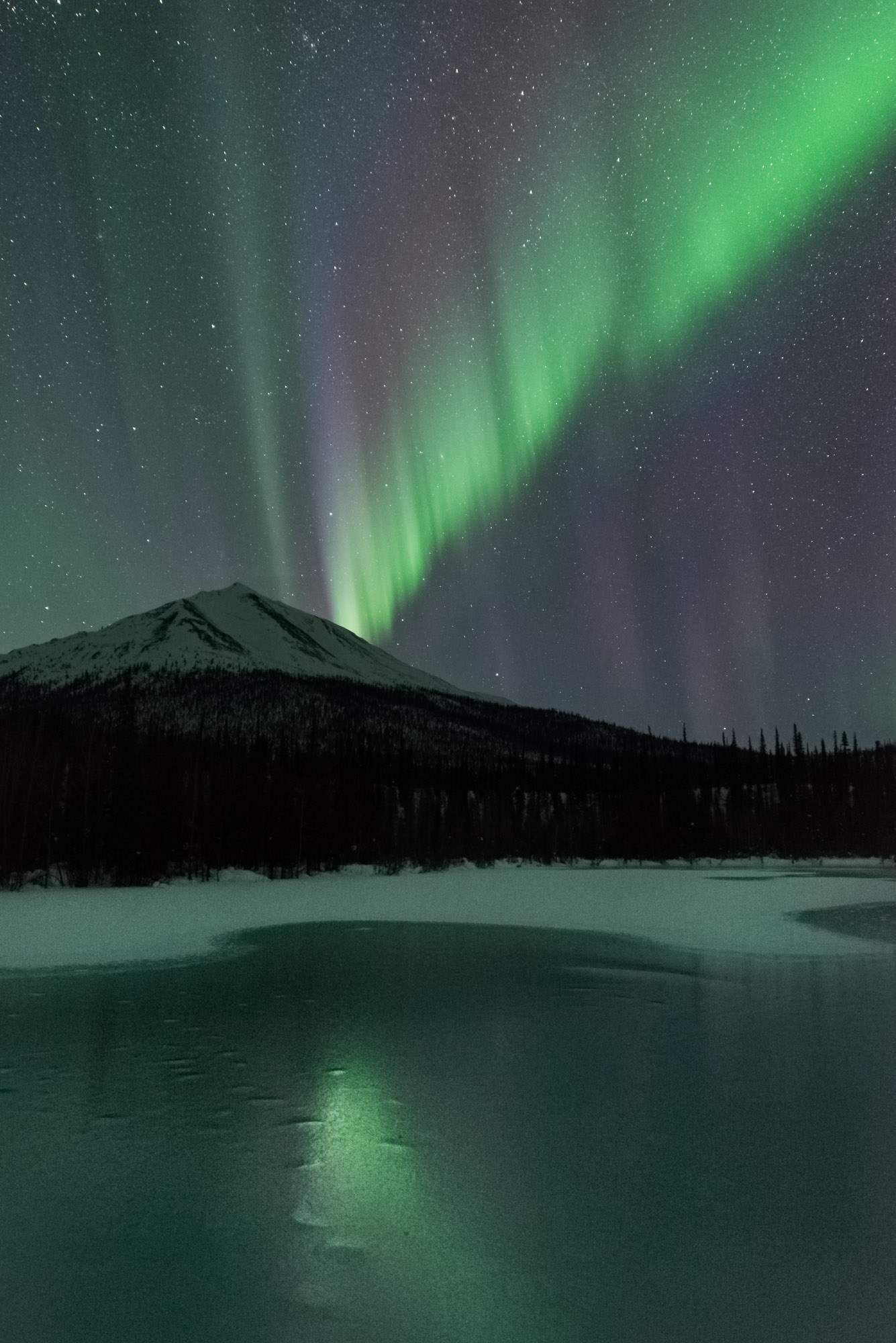 Caption
A aurora is reflected by the frozen surface of the Dietrich River, in the Brooks Range of northern Alaska, on the night of March 21, 2017.
Photo Id
w1508-28eb-94c1a
Date and Time
March 21, 2017   11:37 PM
Location
Brooks Range, Alaska
latitude 67° 38' 50.9" N       longitude 149° 44' 40.7" W
Show photo location on a map.
Licensing
A rights-managed license to use this photo is available.
      View licensing information
      Send an e-mail requesting a quote
Model Release
No, but a release may not be required for this photo.
Keywords
aurora, northern lights, aurora borealis, mountains, hills, stars, winter, snow, overflow, ice, cold, frigid, frozen, arctic, reflected, reflection, creek, stream, river, Dietrich River, Brooks Range, Alaska, AK, United States, shiny, beautiful, magical, glowing, radiant, quiet, serene, peaceful, tranquil, green, low key, landscape
Questions
Send an e-mail asking a question about this photo.