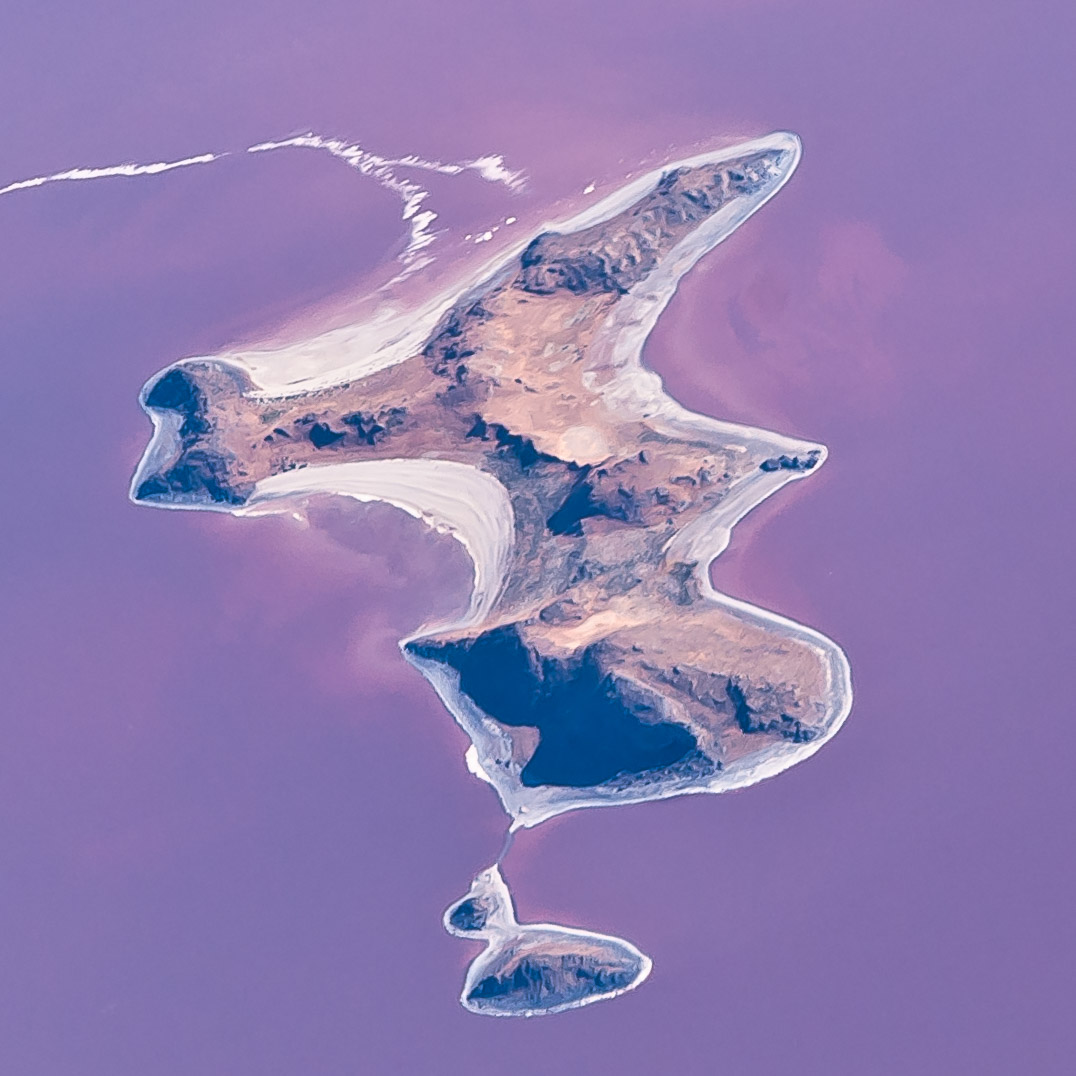 Caption
The usual reddish-purple color of the water surrounding Gunnison Island is due to the algae Dunaliella salina and bacterium Halobacterium that thrive in the hypersaline brine of Gunnison Bay, the northwest arm of Utah's Great Salt Lake. In the 1950s, a solid-fill railroad causeway was built across the bottom of the bay, isolating it from the rest of the lake and allowing salt levels to rise. Numerous bird species use Gunnison Island as a breeding location. The entire island is part of Gunnison Island State Wildlife Management Area, with access restricted to protect the nesting birds.
Photo Id
w1507-1f08-19930
Date and Time
June 3, 2006   8:07 PM
Location
Great Salt Lake, Utah
latitude 41° 20' 20.8" N       longitude 112° 51' 31.0" W
Show photo location on a map.
Licensing
A rights-managed license to use this photo is available.
      View licensing information
      Send an e-mail requesting a quote
Model Release
No, but a release may not be required for this photo.
Keywords
Gunnison Island, Gunnison Bay, Dunaliella salina, Halobacterium, Gunnison Island, island, State Wildlife Management Area, Great Salt Lake, Utah, UT, United States, aerial, purple, magenta, water
Questions
Send an e-mail asking a question about this photo.