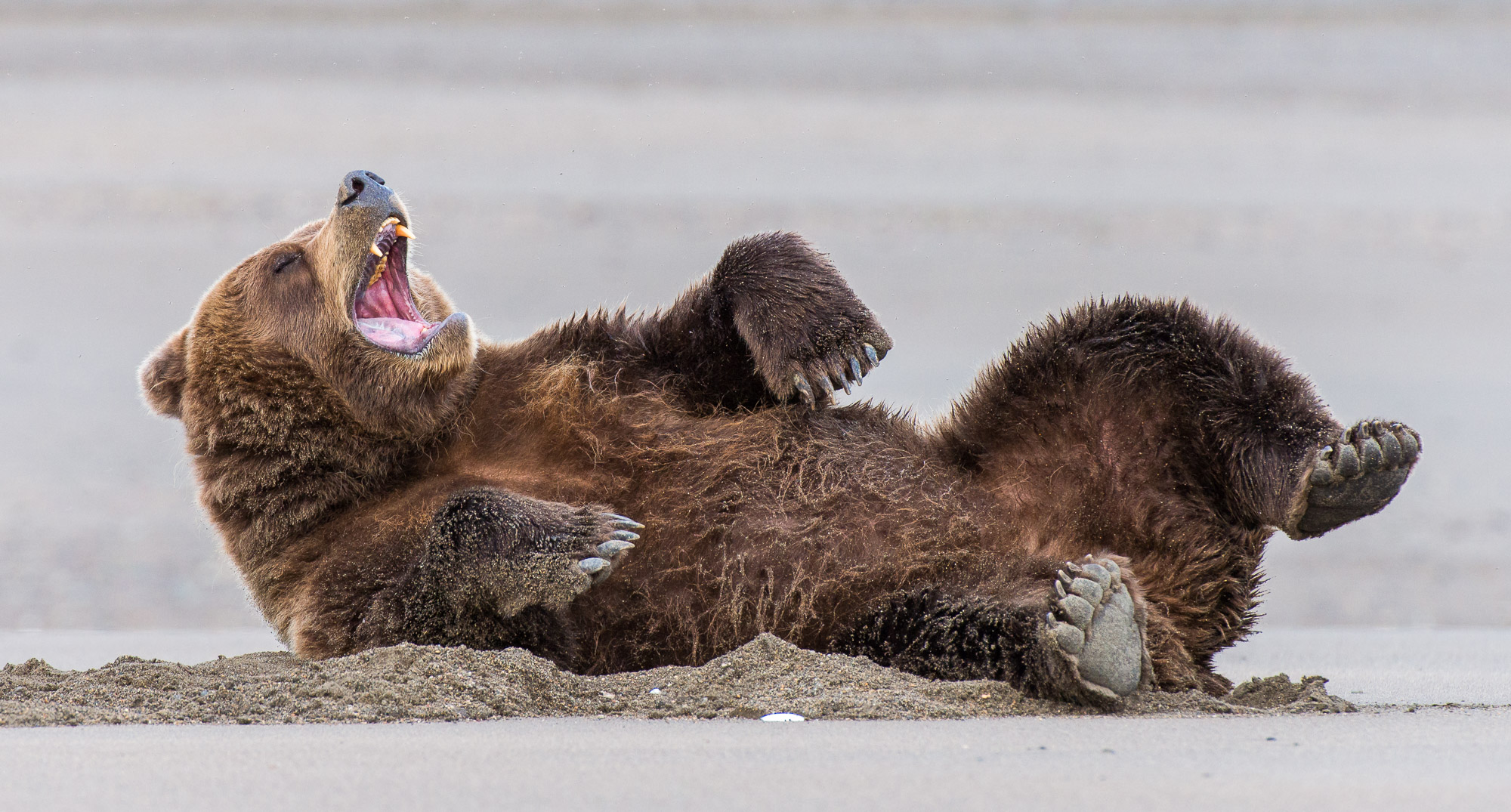 Caption
A Coastal Brown Bear (Ursus arctos) shows its canine teeth as it yawns and stretches after a nap. The bear had been sleeping on a beach along Cook Inlet, in Lake Clark National Park, Alaska.
Photo Id
w1393-2e81-6453f
Date and Time
August 30, 2013   9:26 AM
Location
Lake Clark National Park, Alaska
latitude 59° 59' 9.5" N       longitude 152° 39' 8.2" W
Show photo location on a map.
Fine Art Print
Purchase a fine art print of this photograph.
Licensing
A rights-managed license to use this photo is available.
      View licensing information
      Send an e-mail requesting a quote
Model Release
No, but a release may not be required for this photo.
Keywords
coastal brown bear, bear, Ursus arctos, grizzly, mammal, animal, wildlife, Lake Clark National Park, Alaska, AK, United States, brown, yawning, yawn, teeth, stretch, sleep, wake, nap
Questions
Send an e-mail asking a question about this photo.