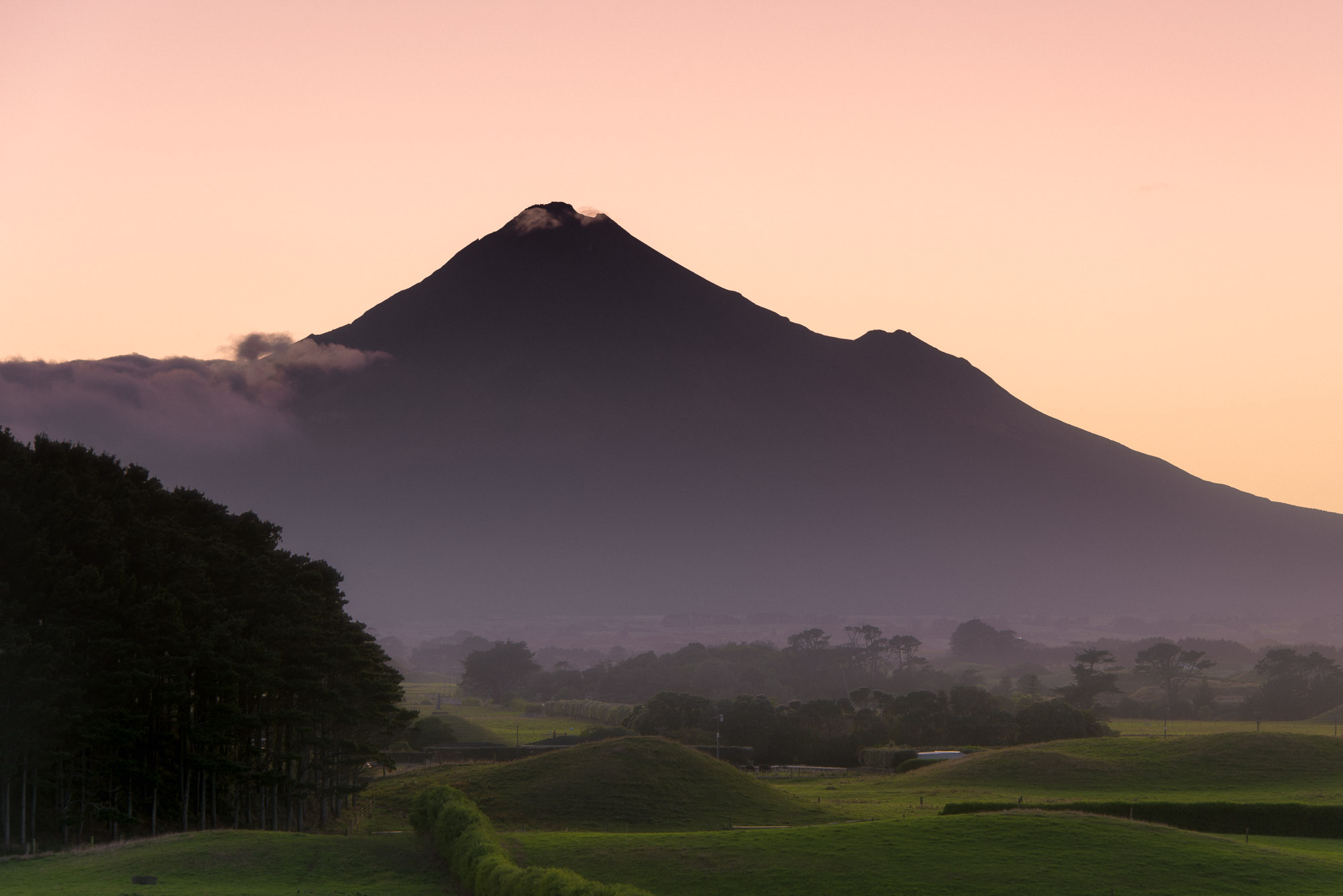 Caption
The imposing cone of Mount Taranaki (aka Mount Egmont) towers above the surrounding countryside at dawn on March 21, 2016. The hilly terrain surrounding the volcano was formed by an enormous landslide during a prehistoric cone collapse. The rich land is now covered by productive dairy farms. Due to its symmetrical shape, Mount Taranaki is often compared to Mount Fuji.
Photo Id
w1262-b177-b9ce2
Date and Time
March 21, 2016   7:13 AM
Location
Rahotu, New Zealand
latitude 39° 17' 21.5" S       longitude 173° 46' 47.6" E
Show photo location on a map.
Fine Art Print
Purchase a fine art print of this photograph.
Licensing
A rights-managed license to use this photo is available.
      View licensing information
      Send an e-mail requesting a quote
Model Release
No, but a release may not be required for this photo.
Keywords
Mount Taranaki, Taranaki, Mount Egmont, morning, sunrise, dawn, mountain, hills, mounds, volcano, stratovolcano, cone, dairy, farm, farmland, rural, Rahotu, New Plymouth, New Zealand, NZ, Egmont National Park, north island, big, large, huge, imposing, towering, misty, mist, pretty, beautiful, magical, quiet, serene, peaceful, tranquil, green, purple, gold, landscape
Questions
Send an e-mail asking a question about this photo.