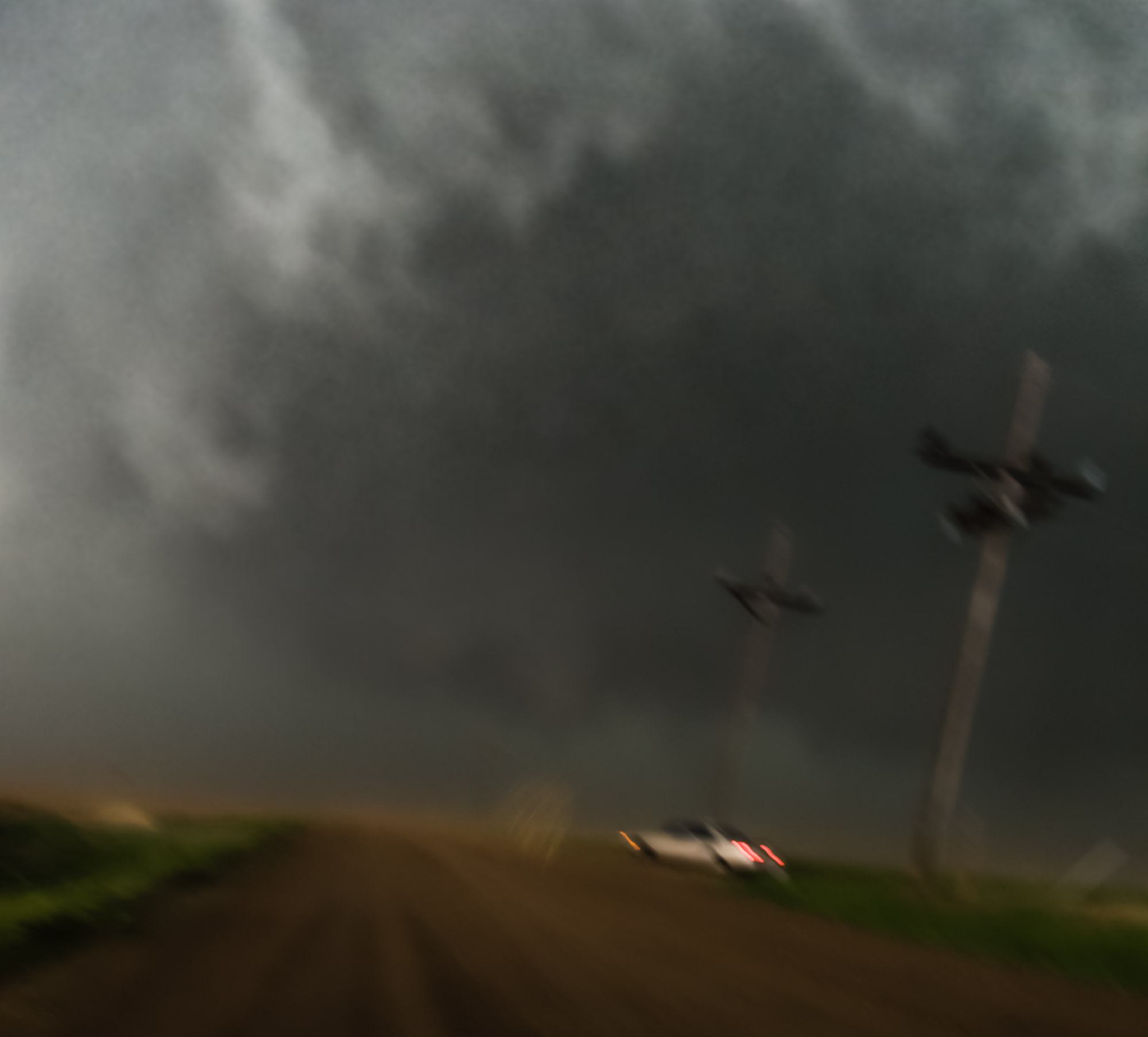 Caption
As a funnel cloud passes just to the north, extreme winds batter storm chasers hunkered behind a car. This photo was taken near Collyer, Kansas.
Photo Id
w1248-6eee-30455
Date and Time
May 22, 2008   6:41 PM
Location
near Collyer, Kansas
latitude 39° 1' 49.3" N       longitude 100° 3' 19.0" W
Show photo location on a map.
Licensing
A rights-managed license to use this photo is available.
      View licensing information
      Send an e-mail requesting a quote
Model Release
No, but a release may not be required for this photo.
Keywords
funnel, Collyer, Kansas, KS, United States
Questions
Send an e-mail asking a question about this photo.