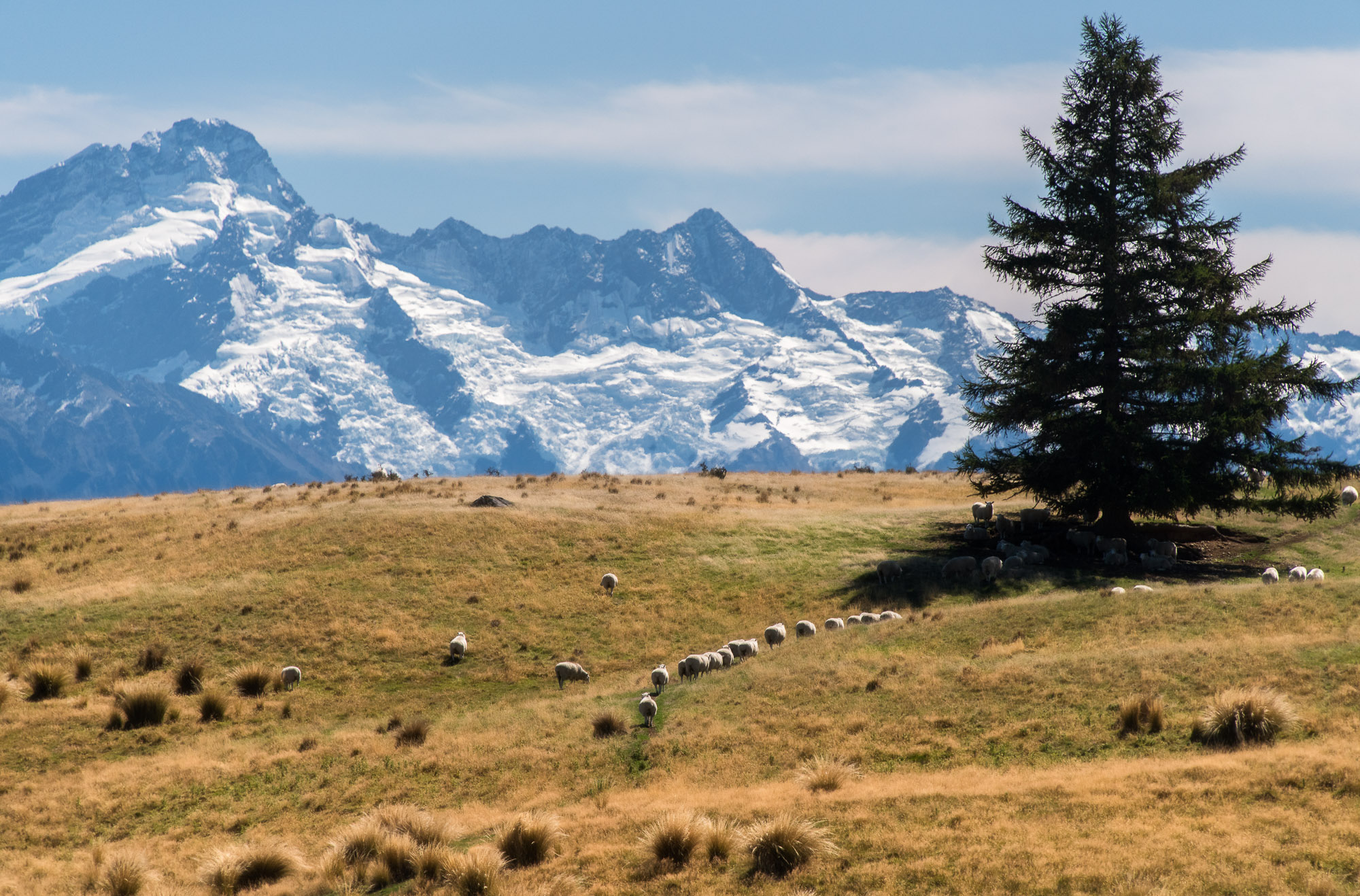 Caption
A line of sheep climb a grassy hill in front of towering Mount Sealy, in the Southern Alps of New Zealand, on the afternoon of March 17, 2016.
Photo Id
w1140-8d6a-bb7f2
Date and Time
March 17, 2016   1:24 PM
Location
Southern Alps, New Zealand
latitude 43° 49' 40.5" S       longitude 170° 37' 27.1" E
Show photo location on a map.
Fine Art Print
Purchase a fine art print of this photograph.
Licensing
A rights-managed license to use this photo is available.
      View licensing information
      Send an e-mail requesting a quote
Model Release
No, but a release may not be required for this photo.
Keywords
Mount Sealy, Southern Alps, mountain, range, hill, peak, sheep, flock, livestock, mammal, animal, grazing, snow, grass, field, pasture, paddock, farm, ranch, rural, tree, Aoraki Mount Cook National Park, Pukaki, south island, New Zealand, NZ, afternoon, sunny, big, large, huge, imposing, towering, pretty, beautiful, scenic, quiet, serene, peaceful, tranquil, landscape
Questions
Send an e-mail asking a question about this photo.