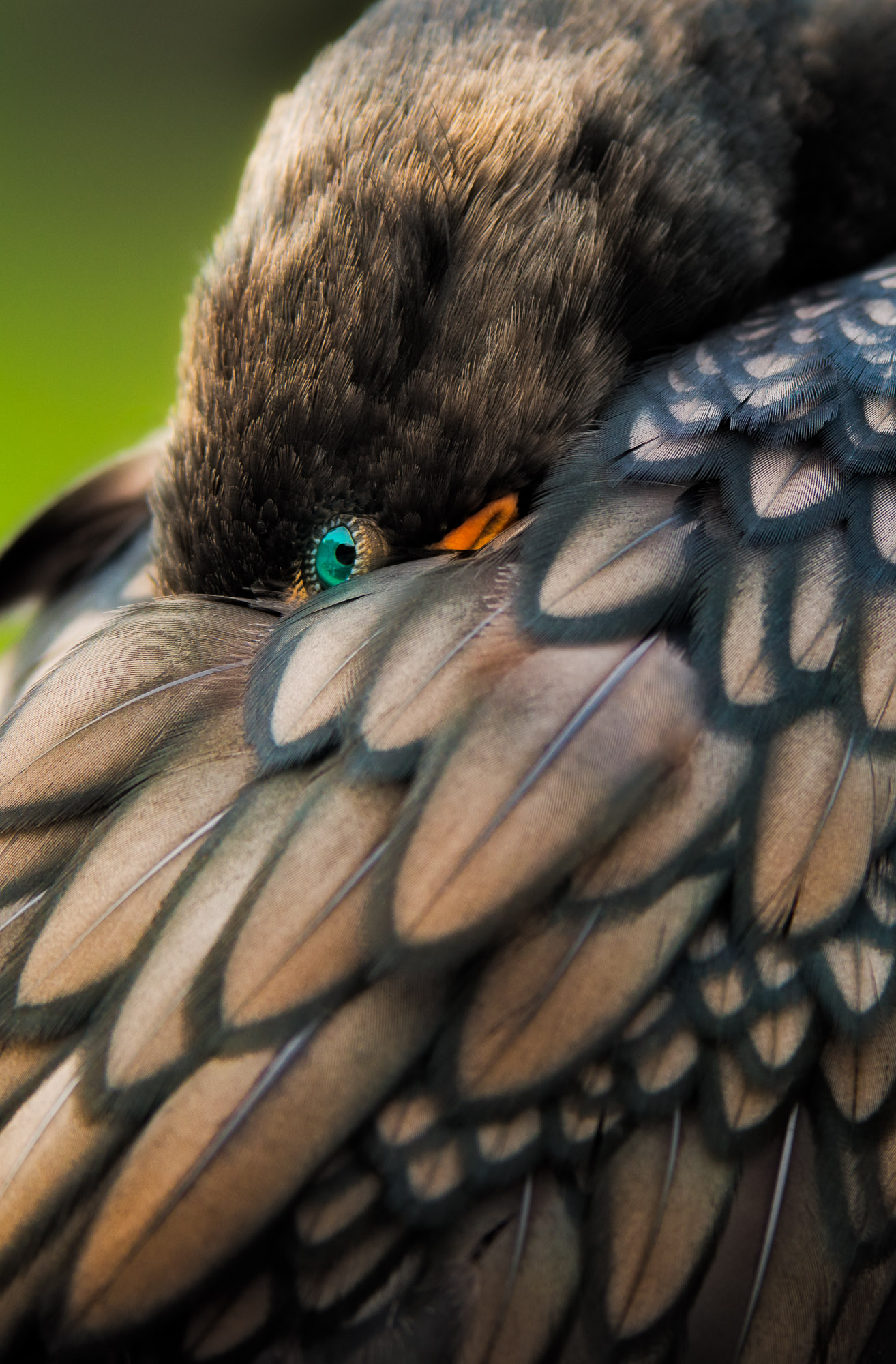 Caption
In this striking photo, an adult Double-crested Cormorant (Phalacrocorax auritus) preens its feathers beside the Anhinga Trail in Florida's Everglades National Park. The bird's bright green eye peers over the top of its wing.
Photo Id
w0873-d8a7-a4e88
Date and Time
March 9, 2013   4:22 PM
Location
Everglades National Park, Florida
latitude 25° 22' 55.3" N       longitude 80° 36' 28.1" W
Show photo location on a map.
Fine Art Print
Purchase a fine art print of this photograph.
Licensing
A rights-managed license to use this photo is available.
      View licensing information
      Send an e-mail requesting a quote
Model Release
No, but a release may not be required for this photo.
Keywords
cormorant, double crested cormorant, Phalacrocorax auritus, bird, animal, wildlife, Anhinga Trail, Everglades, Everglades National Park, Florida, FL, preen, feathers, beautiful, pretty, bird, orange
Questions
Send an e-mail asking a question about this photo.