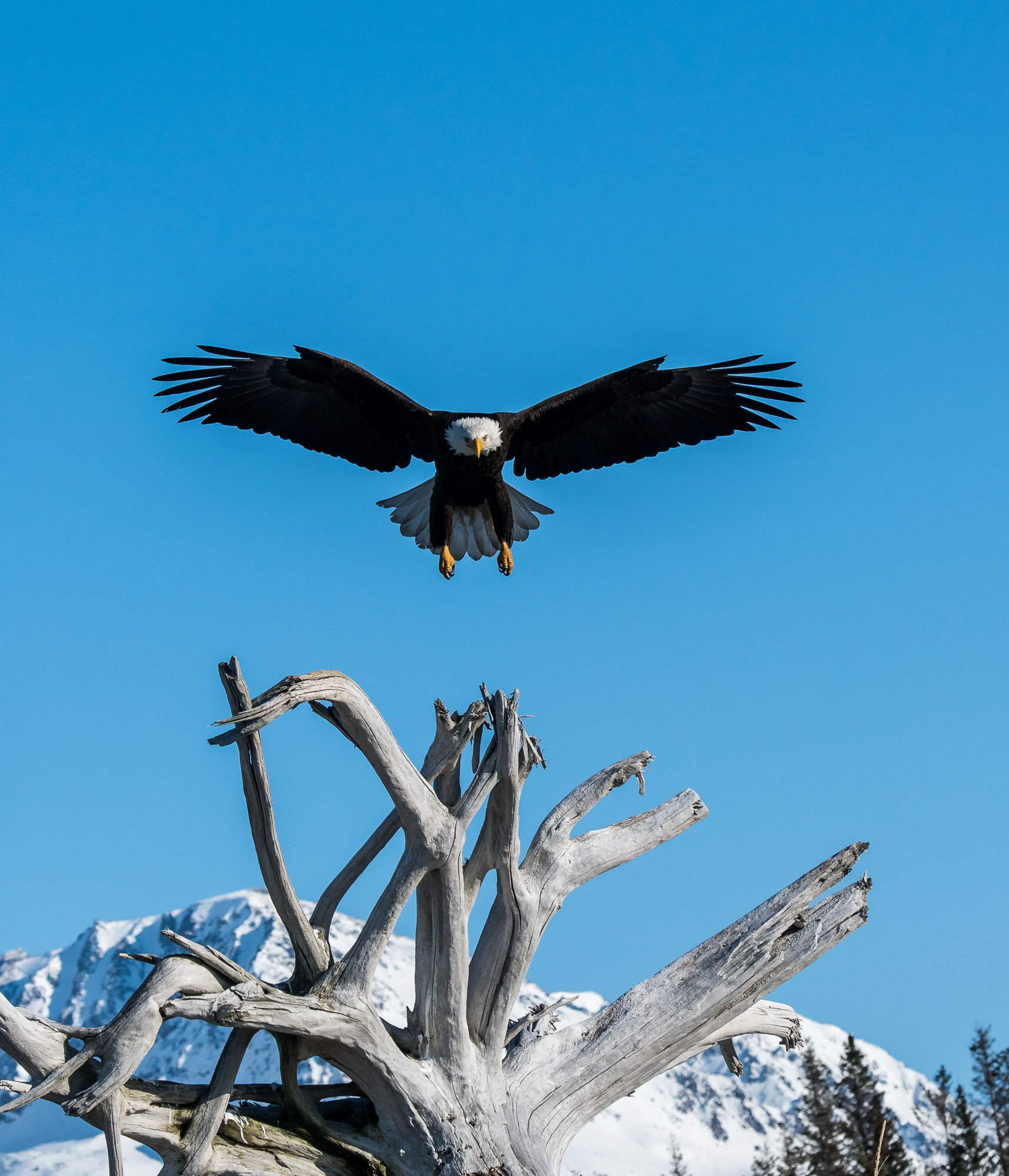 Caption
A Bald Eagle (Haliaeetus leucocephalus) prepares to land atop a piece of driftwood on the shore of Kachemak Bay, Alaska, on the afternoon of March 5, 2018.
Photo Id
w0855-cf7b-09d15
Date and Time
March 5, 2018   3:40 PM
Location
Kachemak Bay, Alaska
latitude 59° 41' 44.3" N       longitude 151° 7' 20.8" W
Show photo location on a map.
Licensing
A rights-managed license to use this photo is available.
      View licensing information
      Send an e-mail requesting a quote
Model Release
No, but a release may not be required for this photo.
Keywords
bald eagle, Haliaeetus leucocephalus, eagle, bird, animal, wildlife, Kachemak Bay, Kachemak Bay State Park, Homer, Kenai Peninsula, Alaska, AK, United States, flying, flight, landing, majestic, magnificent, patriotic, wings, feathers, blue, black, wood, branch
Questions
Send an e-mail asking a question about this photo.